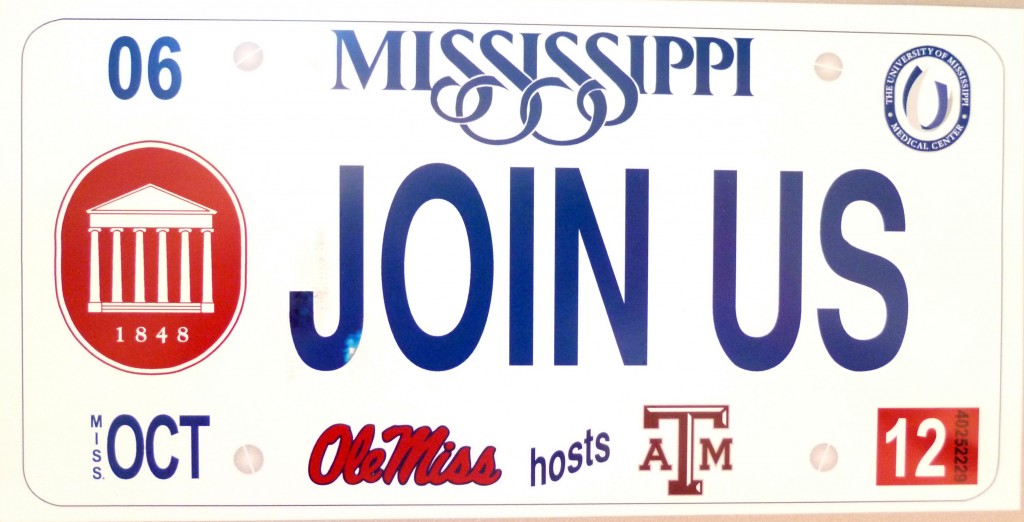 Whaaaaaat happened to "Faith on Friday" or "Family on Friday"? Well, it's my blog and I make the rules, so today I'm bending the Friday format a bit. Although this could fit under "Family on Friday," since it's really about my husband.  Tomorrow is his birthday. And what did I get him? Two tickets to the Ole Miss-Texas A&M game in Oxford. We keep receiving these invitations in the mail (see above) from the University of Mississippi Medical Center Alumni Association to "Tailgate in the Grove," and we finally accepted this one.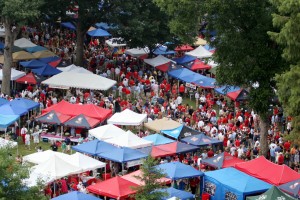 While tailgating in the grove and going to Ole Miss football games has been a growing tradition for thousands of people in the 42 years since we were at Ole Miss, it's a tradition we haven't embraced. For one thing, I don't really like football. And then we moved to Memphis and 2 of our kids went to Tennessee. I think we went to one game about 30 years ago, and my husband took our daughter to the Ole Miss-UT (Tennessee) game about 5 years ago, when she was in grad school at UT. She had never been to Oxford, so they went to the grove, enjoyed the game, and during halftime they accepted Dan Jones' (chancellor, medical school classmate and friend of my husband) invitation to join him in the President's box, where Archie was hanging out with Peyton and Eli.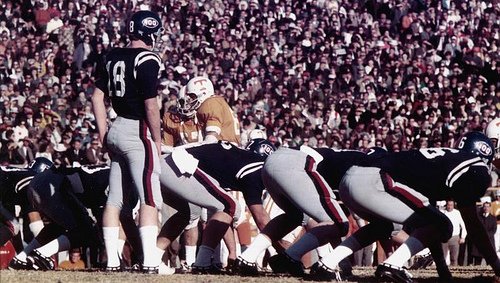 We were at Ole Miss with Archie. In fact, on November 15, 1969—the night unranked Ole Miss upset #3 Tennessee—who had air-dropped leaflets on the Ole Miss practice field the week before that said, "Archie WHO?"—my romantic husband proposed to me after the game. We were in Jackson, at Memorial Stadium, and he pushed me off the bleachers "helping" the Rebels make some of those game-winning runs. Sexy, right?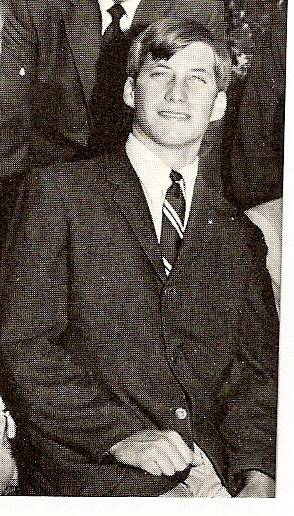 But he redeemed himself later that night at the Ross Barnett Reservoir under the stars, and then at his parents' house, when he pulled out his grandmother's engagement ring. I was an impressionable eighteen-year-old, and he had me from our first kiss. And he was gorgeous (still is). See photo of the birthday boy when we first met.

And here's a full-circle story. One of the guys making those game-winning runs for Ole Miss in 1969 was Bo Bowen. Bo and I (and his 5 brothers and sisters) grew up on the same street in Jackson, Mississippi, in the 50s and 60s. And now, a half century later, his mother, Mary Ann Bowen, is a freelance editor in Oxford. The one I hired to help me polish the novel I'm shopping out to literary agents right now. Can you tell I'm reaching for ways to embrace football?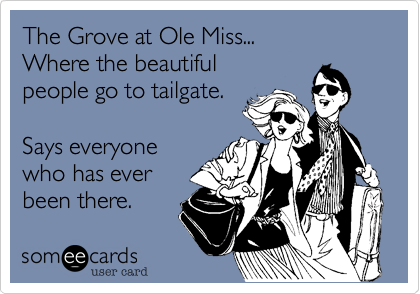 Anyway, it's supposed to be a cool day in Oxford tomorrow, so I'm excited about wearing a new sweater and boots and taking in some of the culture in the Grove. We hope to get there in time to cheer the Rebs as they make their way down the "Walk of Champions" to the stadium. And to "people watch." It's a fashion show like none other. Check back next week for reflections on our day. Depending on how it goes, these could end up in "Mental Health Monday." We'll see.