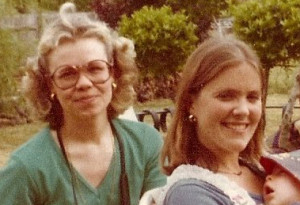 Today is my friend, Deb's birthday. I offered to take her to lunch, but she asked if I would ride with her to Oxford (Mississippi) to visit her mother. It was a gorgeous, unusually cool and breezy day, so I was thrilled to be dropped off at the square to shop while she visited with her mom for a while. Later I met them at the University Club for lunch, where two more of her mom's friends joined us. Delicious food and stimulating conversation with these lovely ladies.
So, instead of writing about "Faith on Friday" (although today is the Feast of the Procession of the Cross and the first day of the Dormition fast which leads up to the Feast of the Dormition of Mary, the Mother of God) I'm just sharing a few happy moments involving other "F" words:
FRIENDS: Deb and I have been friends for 45 years. We lived right across the hall from each other in Brown dorm at Ole Miss during our freshman year (1969-1970.) The above photo was taken in 1978 (that's my oldest son, Jonathan, in my arms). I treasure our friendship which has endured all these years.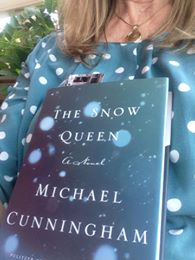 FICTION: I picked up an autographed copy of Michael Cunningham's "darkly luminous" new novel, The Snow Queen, at Square Books today. Since Cunningham's novel, The Hours, is a favorite (and was inspirational while I was drafting Cherry Bomb) I'm curious about his latest book. I'll keep you posted.
(And no, I didn't buy the book to match my blouse! But what a fun coincidence.) I enjoyed some time reading up on the balcony at Square Books, where memories of the original Yoknapatawpha Writers Group sessions filled me with happiness.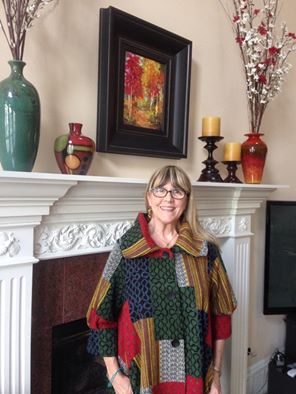 FASHION: Shopping at Neilson's Department Store on the square is another favorite activity… and I always find something artsy and different and lovely. Today I found this amazing sweater-coat by Damee NYC. A perfect weight for Southern falls and winters, and it's machine washable!
So thankful for this lovely day and all the ways it fed my soul.