The topic for this round of posts over at Orthobloggers—a Facebook Group for Orthodox Christians who blog—is "How We Use Our Words." This is my contribution to today's first "Synchroblog."
 At the dozen or more writing workshops and conferences I've attended (or directed) in the past five to six years, one of many common tenets of good writing I've heard over and over is this:
 Use strong verbs and nouns and only a few excellent modifiers (adjectives and adverbs) when you must.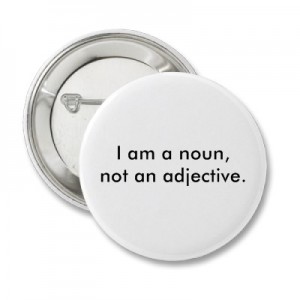 In thinking about this post, I decided to write about how we use the word, "Christian." I've always considered "Christian" to be a noun. In the Bible, it is only used as a noun: "And the disciples were called Christians first in Antioch." (Acts 11:26)
As an Orthodox Christian, I am not concerned that the art I create be "Orthodox art" or "Christian art." (Unless I am writing icons, which are one form of liturgical art. Other forms include liturgical music and architecture. Liturgical art has its own set of guidelines.) I am an Orthodox Christian who writes novels, memoirs, essays and blog posts, and the occasional (mediocre) poem. I was even hesitant to join the Orthobloggers at first, simply because I do not have an "Orthodox blog." I write about many topics on my blog, and Orthodoxy is only one of them.
 That said, I decided to use, "Christian is Not an Adjective" as the title for today's post. First I Googled the phrase, and found another blog post by the exact same name, from May 5, 2007. The author, Geoffrey Holsclaw, co-pastor at Life on the Vine and Ph.D. student at Marquette (at the time), had some interesting things to say on the topic in his blog:
 God gives us particular Verbs that transform us into particular Nouns…. Too often we think we can take this type of lifestyle, and that kind of activity, mix it up with our own personal preferences, and then add a little bit of "Christian" to it and feel good that our lives are conforming to the Gospel. We assemble 'nouns' and 'verbs' of our own liking, and then add the "Christian" adjective.
 But this is just not how it works…. The Gospel comes as a set of Verbs (of actions, an entire life with Christ, care for the outcast, love for one another) which form us into a set of Nouns (children of God, the body of Christ, a temple of the Holy Spirit).
 "Christian" is not an adjective. If it is then we have lost ourselves.
In her essay, "The Novel Taking Form: On Building Fiction," in A Syllable of Water: Twenty Writers of Faith Reflect on Their Art, the novelist Doris Betts says:
 Most writers set out to tell a story, knowing that who they are and what they believe will whisper its way in just as they do in daily life; their personality and beliefs will sink below the word-surface like a stain; they will be inside events the way the peach seed grows inside the peach.
 Flannery O'Connor believed this, as did Madeleine L'Engle. They both saw themselves as Christians (noun) who write (verb).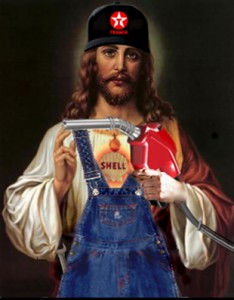 One of Betts' novels, Souls Raised From the Dead, involves death and despair, but also hope and grace. And yet she says of the novel:
 Would I describe it as a "Christian" novel? That durable noun first used to name the saints at Antioch seems to spoil to a rancid adjective with a slight whiff of the Pharisee. Between Pittsboro, where I live, and a neighboring town is a gas station with a sign: WE TITHE. BUY GAS FOR JESUS. I drive on by.
*****************************************************************************************
Others contributing to this month's Synchroblog are: