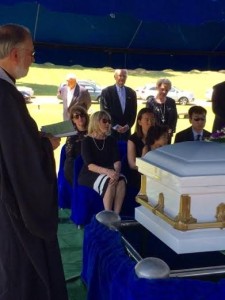 Today is the first day since May 6 I have been at home with some "down time." Here's what the past three and a half weeks have looked like:
May 6-19 – Paris
May 19 – home for 15 hours
May 20-25 – Jackson, Mississippi (in hospital with Mom, her funeral, etc.)
May 25-28 – daughter Beth and 4-year-old granddaughter Gabby here with us
May 29 – church, wedding for a friend's son, reception
And so Memorial Day arrives and my agenda changes to this:
Sleep late
Breakfast in jammies
Watch golf and tennis on TV in jammies
Look through cards and flower notes from Mom's funeral and start thank you notes
PRAY AND COLOR…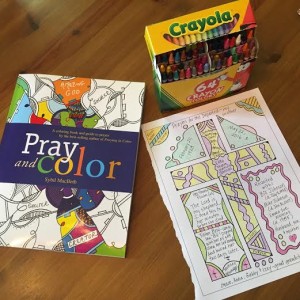 About six weeks ago I let everyone know about my friend Sybil McBeth's new book, Pray and Color. I was so happy to receive my copy a few days ago, and to begin using it this morning. After reading some of the introductory pages, I chose template #27 and filled in the thoughts/prayers I wanted to offer and then colored in the design. The page fits perfectly with the Prayers for the Departed that I'm continuing for my mother for forty days after her death.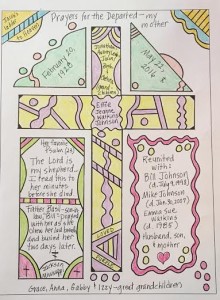 Now I feel everything starting to slow down and my body beginning to rest. Thanks for this amazing gift, Sybil.