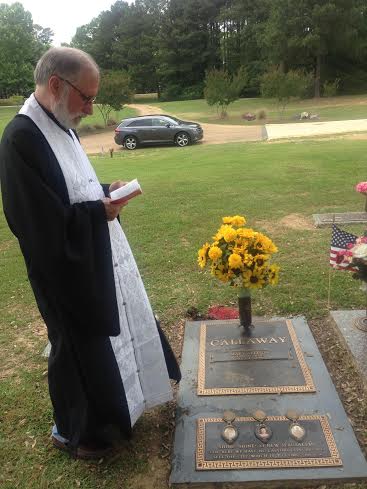 I've written about this a number of times on this blog, but today my husband and I visited the graves of three loved ones. Since he's an Orthodox priest, he prayed the memorial prayers for the dead, and we sang.
A nice breeze was blowing and the birds were singing with us. Here's a short video:
(Click the words to see the video, then click them again on next page.)
Fr B prayers at graves
But first we replaced the old flowers with new ones:
Sunflowers for my Goddaughter, Mary Allison, Callaway, because they were her favorites.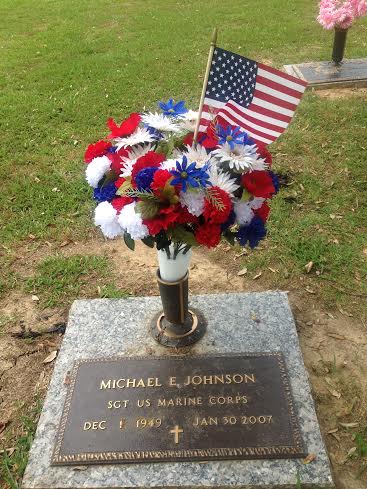 Patriotic flowers and a flag for my brother, Mike Johnson, because he was a Marine.
Colorful blooms for my father, Bill Johnson, because my mother would like them. (We visited with her in the nursing home first, and told her of our plans, but she couldn't understand.) I asked my father to pray for my mother when I was visiting at his grave. Hard to believe he and Mary Allison have both been gone almost 16 years.
We're back home in Memphis now, tired but at peace after visiting these people we love and miss. May their memories be eternal.
Blessed Memorial Day.