John and Mary Margaret
In his wonderful blurb for John and Mary Margaret, Nashville author Ed Tarkington says:
"It's fitting that Susan Cushman's John and Mary Margaret begins at a book club meeting, as it's a perfect novel for book clubs. Written in an elegant and accessible style, peppered with literary and historical references and a few cameos from notable figures in Southern culture, and deeply engaged with the persistent moral and social dilemmas of life in Mississippi and Memphis from the Civil Rights Era to the present day, John and Mary Margaret is both charming and haunting, chastening and redemptive, universal and timely."—Ed Tarkington, author of The Fortunate Ones and Only Love Can Break Your Heart
Here's a sneak peak at the book . . . the first paragraph of Chapter 1: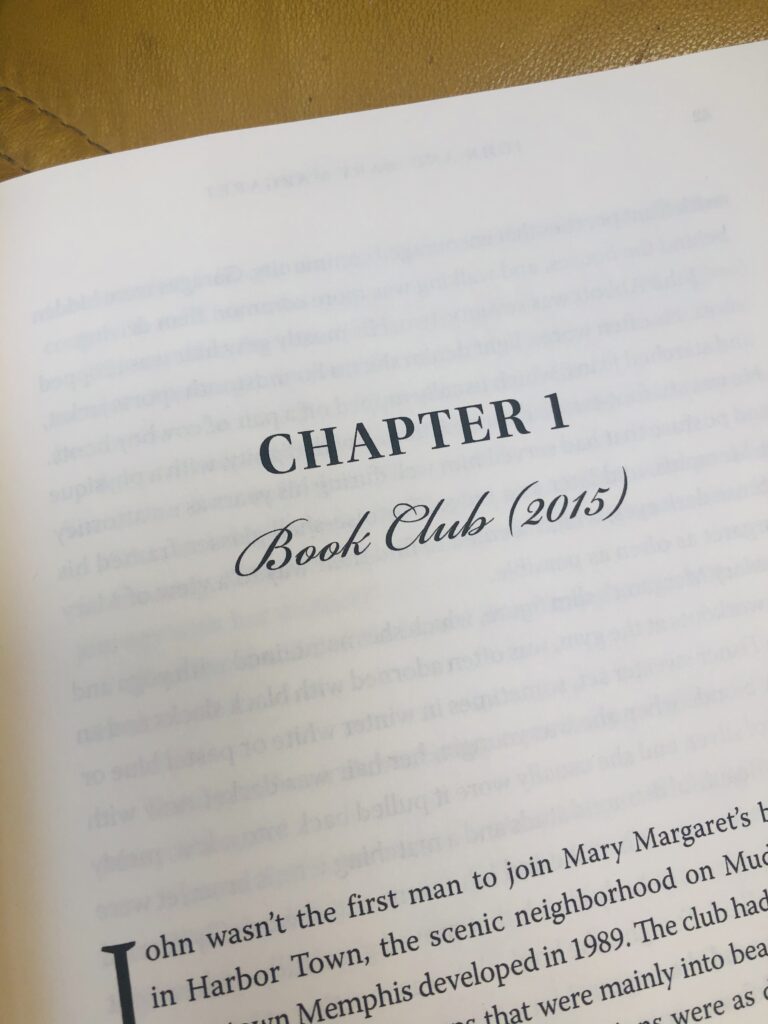 John wasn't the first man to join Mary Margaret's book club in Harbor Town, the scenic neighborhood on Mud Island in downtown Memphis developed in 1989. The club has never been one of those women's groups that were mainly into beach reads and chick lit. The members' monthly selections were as diverse as the members themselves. Retired physicians, lawyers, and architects read alongside young career types, and their choices ran from Southern, literary fiction and historical fiction, and John Grisham legal thrillers to scholarly biographies, weighty political tomes, and celebrity memoirs. No, John wasn't the first man in the club. He wasn't even the first Black man. But he and Mary Margaret were the group's first biracial couple.
Questions for Book Clubs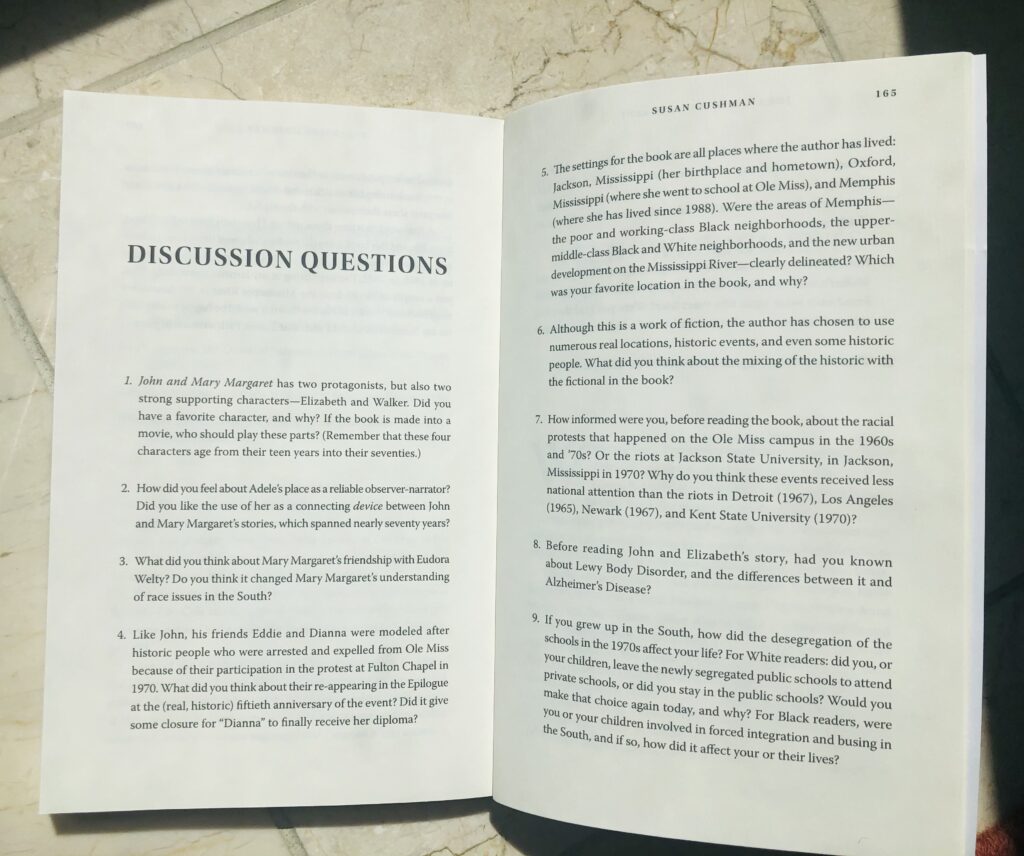 I had a lot of fun writing a dozen "discussion questions" for the back of the book. Of course any individual reader can read them and ponder their answers. And I hope that book clubs who choose JOHN AND MARY MARGARET will enjoy using them in their group discussions of the book. Here's a sample:
3. What did you think about Mary Margaret's friendship with Eudora Welty? Do you think it changed Mary Margaret's understanding of race issues in the South?
Schedule a Meeting with Susan for Your Book Club!
I love meeting with book clubs! Most of my in-person book club events have been in Memphis or Mississippi, but I'm open to meeting with clubs outside this area. And I'm happy to ZOOM with your club. Please consider choosing JOHN AND MARY MARGARET as a book club selection, and send me an email at [email protected] to request an event.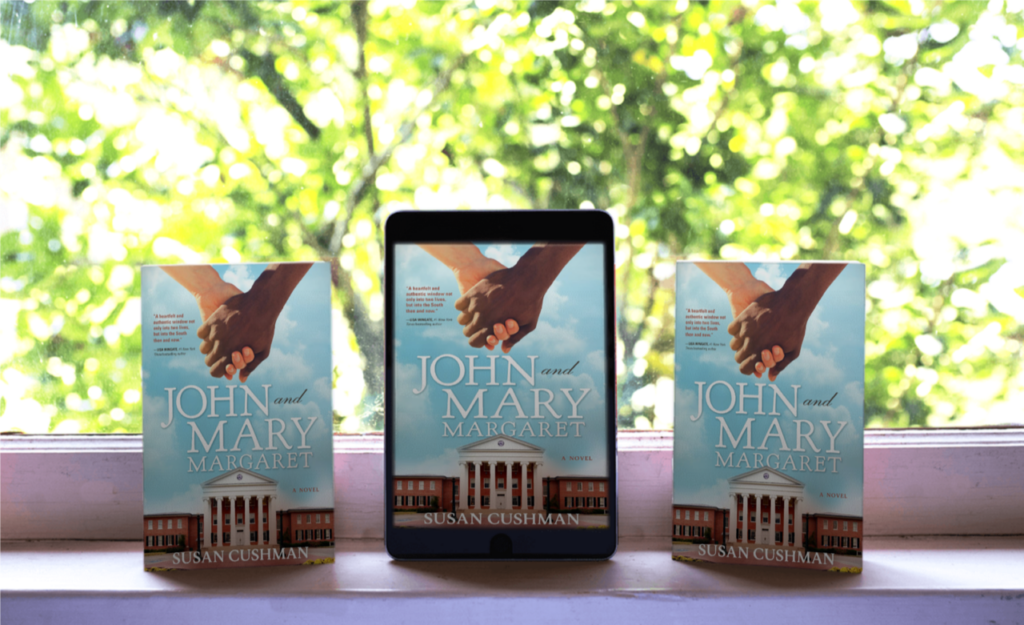 Pre-Order Your Books!
John and Mary Margaret releases June 8, and it's available in hardcover, softcover, and Kindle. Pre-order NOW from your favorite independent book store and also on Amazon.