August is almost here. That means my book tour is about to begin, and I'm prepping. First I read through CHERRY BOMB again, and marked several short excerpts to read at various events. Then I made a few notes about things I want to say at each event. First one is August 8 at Lemuria in Jackson, Mississippi. I think I'm ready…. Only have to buy some wine to take for the wonderful folks who come out to the event!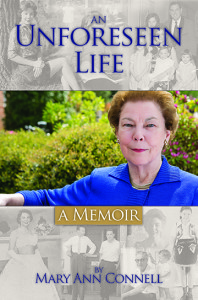 Next up is the Mississippi Book Festival on August 19. This will take lots more prepping. In addition to being on a panel for CHERRY BOMB ("Voices of Home" at 4 p.m. in the State Capitol Room A, with Johnnie Bernhard, Julie Cantrell, and John Floyd, moderated by Tracy Carr, director of the Mississippi Center for the Book) I am moderating a panel, which will take more prep.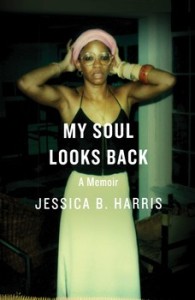 "Her Story" is my panel at 12 p.m. (State Capitol Room A). The description says, "Five noted women authors discuss their most recent works, as well as the opportunities and challenges unique to women writers." I just received copies of the other four women's recent books in the mail so I can read up on them. I am honored to be moderating this panel, and hope I can ask intelligent questions of these amazing women:
Mary Ann Connell, An Unforseen Life: A Memoir
Jessica B. Harris, My Soul Looks Back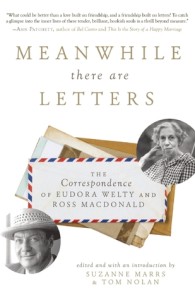 Suzanne Marrs, Meanwhile There Are Letters: The Correspondence of Eudora Welty and Ross Macdonald
Norma Watkins: That Woman from Mississippi (coming in September)
Just Google these women to read about how outstanding their careers have been. And how many trials and struggles they have had to overcome along the way. Can't wait to get to know them. I was glad to meet Mary Ann Connell in person at Ace Atkins' reading at Square Books in Oxford, Mississippi, recently, but I haven't met the others yet.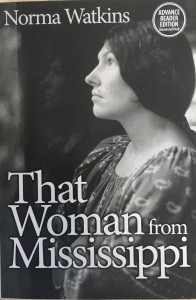 In the midst of prepping for these and other upcoming events, I'm working with the copyeditor from University Press of Mississippi on the anthology I'm editing, Southern Writers on Writing. 26 southern authors contributed essays, and they are all amazing. Hoping to meet my editing deadline with the press while juggling these other events!
And… as I mentioned in on Friday, I'm putting together a collection of my own essays, Pilgrim Interrupted, and have already queried one agent. The introduction, table of contents, section divider quotes, and permissions page are done. I'm just doing some final edits on the complete manuscript while waiting to hear back from my first choice agent. Stay tuned!
Meanwhile, CHERRY BOMB has gotten numerous 5 STAR reviews on Goodreads and Amazon before my official launch next Tuesday!
Thanks, always, for reading. I love to hear from you here, or on Facebook!