The End of the 2018 Book Tour
If you're in the Jackson, Mississippi area, mark your (busy holiday) calendars for 5 p.m. on December 18 and drop by Lemuria Bookstore for Dogwood Press Day. I'll be joining five of my fellow Dogwood Press authors—including publisher Joe Lee— to celebrate our books and offer the opportunity for everyone to buy signed copies to give as Christmas gifts, including my novel CHERRY BOMB.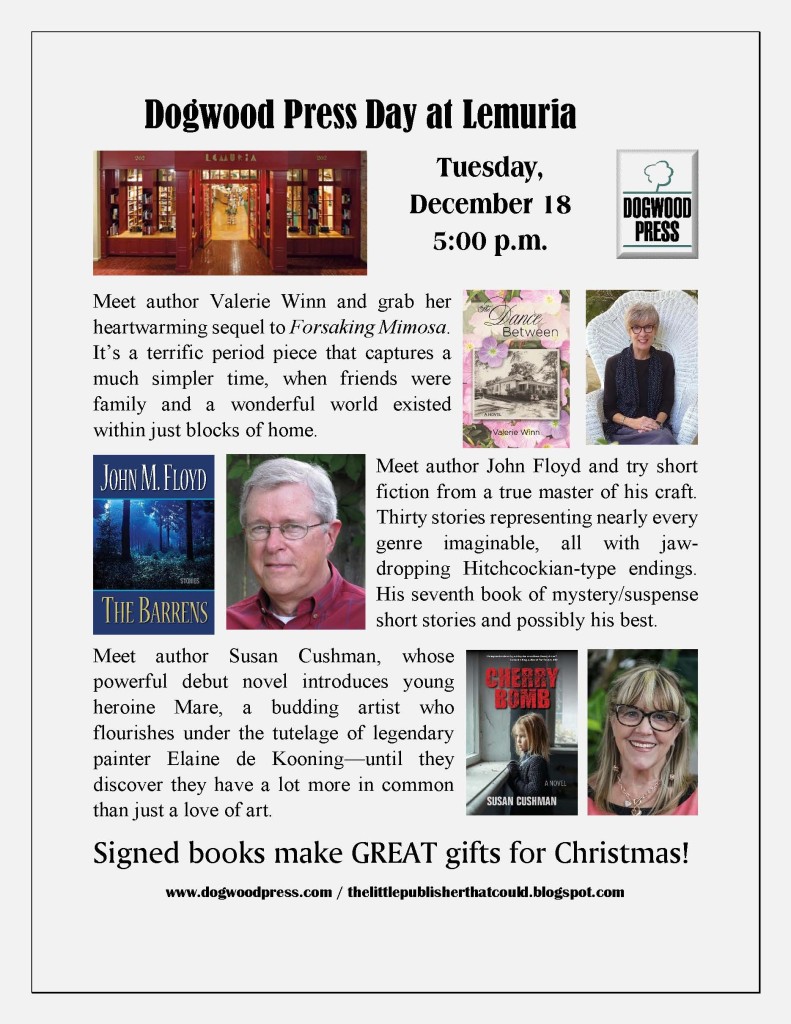 This will be my 29th and final literary event for 2018. I've only got three events scheduled for 2019 so far, but I'm hoping to have publishing news for a new book soon. Meanwhile, it's BIC (Butt In Chair) time again. As the marketing winds down, the writing needs to wind up! I'm doing lots of reading now and listening for the muse to help me hone in on a topic for my next book. Stay tuned! And thanks, always, for reading!