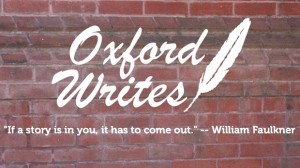 Oxford Writes is a new organization in Oxford, Mississippi. Their "mission statement" which appears on their web site says:
We are a mentoring and development venture in Oxford, Mississippi, for aspiring or published writers to interact with others to share their works and ideas.​
To that end, they held their first writers' event this past Saturday. They offered the one-day workshop without charge to the first 60 people to register. By the time I heard about the event I could only get on the waiting list, but thankfully someone cancelled and I was able to participate.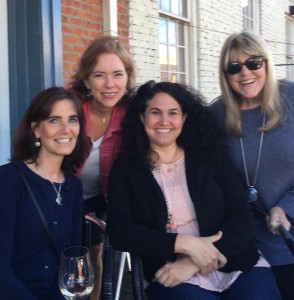 I was enthused when I read this article in The Local Voice.  The workshop did not disappoint. It was so well organized—from the beautiful venue to the complimentary food and terrific craft talks and break-out workshops. Kudos to Jeff Roberson, organizer, and everyone else who worked to make this such a success.
How great to meet Adam Ganucheau (journalist, social media and blogging coordinator, among other skills) and Wesley Bell (who writes grants for a non-profit and has a faith-based blog)—two smart young guys who led the Online Writing, Blogging and Social Media workshop.  Although I've been blogging for almost nine years, I gained some valuable new insights from Adam and Wesley.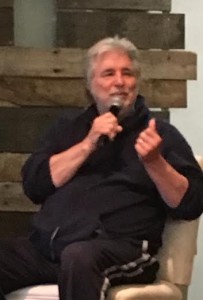 It was also fun to meet Jim Weatherly (famous for writing Midnight Train to Georgia and many others hits, and he also played football at Ole Miss) who talked about song writing. Although it's different than writing books, there were several things he said that can apply to all writing. My favorite take-away from Jim:
I write for the listener—to elicit an emotion. Use fewer words, but important, emotional words.
I've known Neil White for about eight years and I've heard him gift craft talks on creative nonfiction many times, but I always learn something new. I think my main take-away from his talk on Saturday was about the importance of VOICE:
Voice is writing so that people know it's you—and being authentic.
I can't hear that often enough.
Julie Cantrell and I met about five years ago and our paths continue to cross. She was kind enough to read and critique my novel, Cherry Bomb, in its early stages, and she gave me valuable feedback. This was the second time I heard Julie give a craft talk, and her teaching ability continues to amaze me. I took five pages of notes, which I'm now going over and trying to apply her advice to my work. So here are a few of my favorite take-homes from Julie's talk:
Be passionate—view your writing like a secret lover.

What's your novel's theme?—How do the characters' actions change them?

Be a lifelong learner—give your readers something new.

Fine your true voice—your way back to your true self.

Bring your readers through stages of emotional and spiritual growth, just as you bring your characters through those stages.
I could go on and on sharing the details of the workshop, but instead I encourage aspiring and emerging writers to keep up with Oxford Writes and watch for future events and try to attend!
I'll close with a hands-on writing exercise Julie had us do. We were asked to spend two minutes writing a list of ideas we might like to write a book about. And then she helped us narrow those ideas down. Finally she had us look at that idea or character and ask "the great what if." Here's how my idea—to write about a piece of art—began to take shape by asking that question:
WHAT IF… Jackson Pollack and his mistress, Ruth Kligman, have a love child who is put up for adoption and eventually discovers her heritage through finding her father's final painting, "Red, Black, Silver," which had been lost.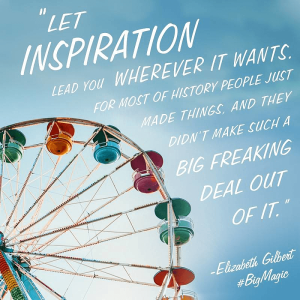 I actually wrote a first draft of the opening chapter of this novel two years ago, had it critiqued at a workshop and later by a writing group, but it hasn't drawn me in yet. Maybe I'm not passionate enough about it. Julie shared this quote from Elizabeth Gilbert's new book on writing, Big Magic: Creative Living Beyond Fear, which I'm thinking about as I consider my next project:
Life should be fun. We should be playing.