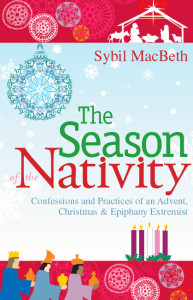 We sat outside on the patio at Celtic Crossing, an Irish pub in the artsy Cooper Young neighborhood of Memphis, last night—a group of six writers discussing our craft and the ever-changing world of publishing. Another "cold snap" brought us cool breezes and low humidity, unusual and wonderful for Memphis in August. One in our group—Sybil MacBeth—is preparing for the publication of her fifth book at the end of October. The Season of the Nativity: Confessions and Practices of an Advent, Christmas and Epiphany Extremist, is available for pre-order from Paraclete Press. The cool weather made its anticipation crisper and we shared her excitement as we hailed the end of summer and the approach of autumn.
Beers, burgers, whiskey and sides (pretty good pimento cheese for an Irish pub!) added to the festive feeling of the evening. After catching up on each person's current writing projects, the conversation turned to publishing.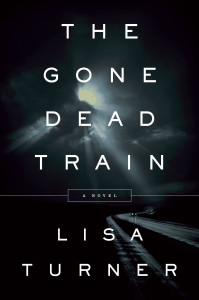 "Did y'all see the article in Sunday's Commercial Appeal about Lisa Turner's new novel?" Dan asked. Turner grew up and lives in Memphis. Her novel, The Gone Dead Train, according to Peggy Burch's review in the CA, is "saturated with Memphis lore and atmosphere."
I had read the article with interest. Not so much about the novel itself, but about Turner's publishing journey.
"Yes. Another example of a circuitous route to big house publication," I said.
Dan and I went on to explain to the others what we had read about Turner's path to HarperCollins. Back in 2010 she published her debut novel, A Little Death in Dixie, with a local small press, Bell Bridge Books. They offered it first as a free ebook and it went to the top of its Kindle category on Amazon, even beating out Mockingjay as No. 1 for several weeks. The book's success raised the interest of a literary agent who got Turner a two-book deal with HarperCollins.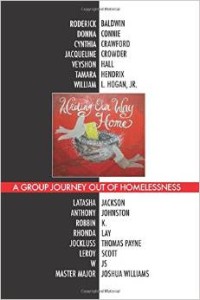 Another woman in our writing group is working with an academic press on her first book. And one more, Ellen Prewitt, has an anthology she edited—Writing Our Way Home: A Group Journey Out of Homelessness—just out from the new hybrid, Triton Press. Ellen is also querying agents with a novel.
Me? I'm still waiting to hear back from the agent who is reading the last round of revisions of my novel, hoping she will take me on and find a home for Cherry Bomb in one of the big houses.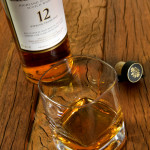 Just goes to show there is more than one road to success in the writing/publishing world.
Cheers!