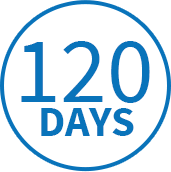 I had my last drink four months ago today, on September 8, 2017. (If you missed my post about quitting drinking, it's here: "0 Meetings in 90 Days.") Hopefully my brain cells are restoring themselves. Since both my mother and my grandmother died from Alzheimer's, I'm hoping that my choice to be alcohol-free will help, although my grandmother never drank. Or smoked. And was never overweight. She lived a simple, completely drug-free life, but still died from Alzheimer's.
So, this week we are signing me up for long-term care insurance. We've done our research, with help from our financial planner, and it seems like a good thing to do. Just in case.
A friend just sent me a link to this article in The Atlantic:
"Even Small Amounts of Alcohol Impair Memory," by Olga Khazan.
Another reason to be glad that I quit drinking altogether, rather than choosing to try to drink moderately.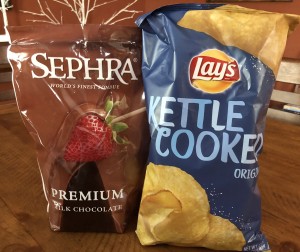 Meanwhile, my new struggle is to learn how to use the same cognitive process I used to quit drinking in order to change my eating habits. I feel a strong addictive pull towards certain junk foods that I once felt towards alcohol. I understand that this is common for people who quit drinking, but I want to get a handle on it. Fondue chocolate (I just melt it in a mug and eat it with a spoon) and kettle-cooked potato chips (I often eat a whole bag at one sitting) are my main two cravings these days.
Oh, and I've almost completely quit drinking Cokes, which I loved almost as much as vodka! But I've switched to Diet Coke with Splenda. I know it's also not so great for me, but it's a step in the right direction. Except that it has lots of caffeine. But I only drink decaf coffee (usually one cup in the morning) so maybe the caffeine from the Diet Cokes with Splenda (3-4/day) isn't hurting too much. (When I was still drinking real Cokes, I only drank 1-2 of the tiny ones each day.)

Somehow I've got to re-introduce healthy vegetables into my daily diet. I probably only eat vegetables 3-4 times a week, rather than several times a day. Gonna' work on that in 2018. I don't have an actual "New Year's resolution," but the beginning of a new year does feel like a good time to set goals. For me, getting a handle on compulsive eating is #1, and starting a new book is #2. Since I've already published 3 books (with a 4th coming in May), writing another book definitely seems easier than quitting the chocolate and chips, but we'll see how it goes.

What are your goals (personal? professional?) for 2018?