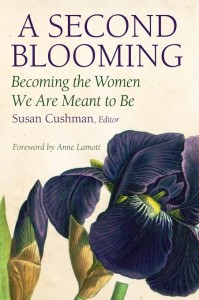 I'm off to Nacogdoches, Texas, on Thursday for the 2018 Pulpwood Queens Girlfriend Weekend, where as many as several hundred members of Pulpwood Queens book clubs from all over the country gather every year, along with several dozen authors. I'm on two panels:
Thursday, 7 p.m. A SECOND BLOOMING: BECOMING THE WOMEN WE ARE MEANT TO BE. This is the anthology I edited, published last March, and it has been chosen as the book club selection for February by the Pulpwood Queens. Several contributors will be joining me on the panel: Julie Cantrell, River Jordan, NancyKay Wessman, and Susan Marquez. Memphis author Suzanne Henley won't be there, but she will be there in spirit. Suzanne's essay, "Beyond This Point There Be Dragons," is included in the collection. And she has a book coming out this March: BEAD BY BEAD: THE ANCIENT WAY OF PRAYING MADE NEW. It's part memoir, part spiritual journal, part "how to pray with Protestant prayer beads."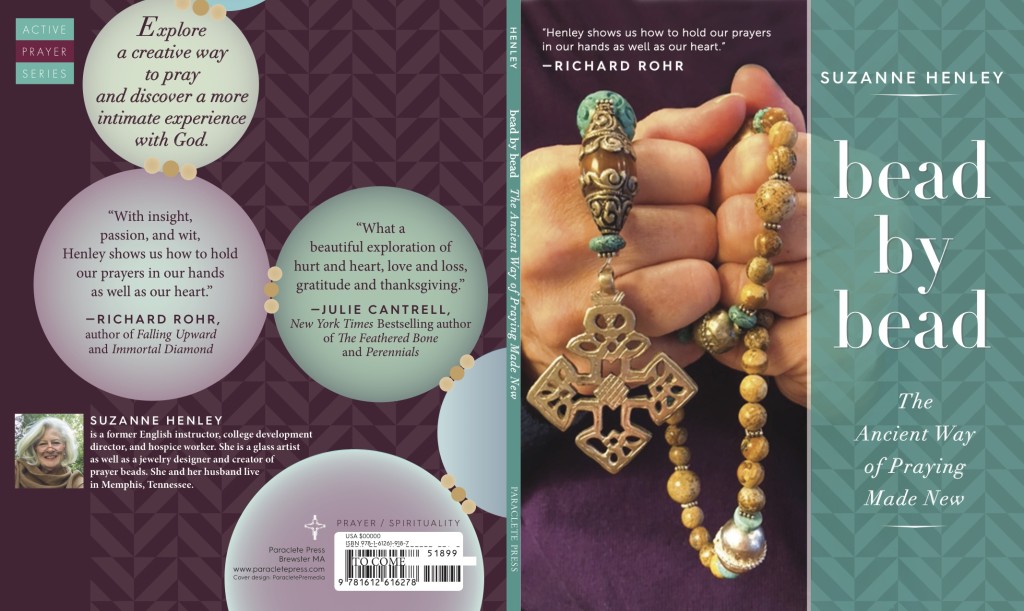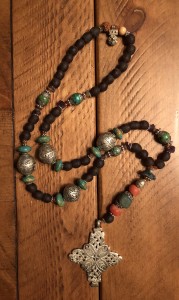 There's an auction during the weekend to raise money for the Pat Conroy Literary Center in Beaufort, South Carolina. Suzanne has contributed a hand-made set of her prayer beads, which I'll be taking with me to the auction on Thursday. The beads she uses are from all over the world, some as ancient as 200 B.C. She includes a beautifully written description and inspirational note to go with each set. She has dedicated this set to author Julie Cantrell, who has inspired Suzanne, and who also wrote a wonderful blurb for BEAD BY BEAD. Julie is also on a panel for her novel PERENNIALS during the weekend.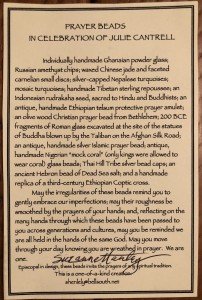 On Saturday afternoon at 2:12 I'll be on a panel for my novel CHERRY BOMB, which is one of the Pulpwood Queens book club selections for March. And I'm contributing an item for the auction, as well. It's an 8 X 8 inch canvas print of the "weeping" icon of Saint Mary of Egypt that I painted… the one that appears on the back cover of the book.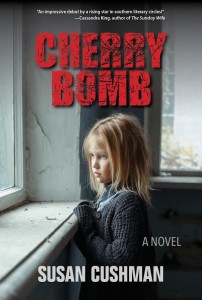 In CHERRY BOMB, the icon is weeping for women who have been abused (including the three main characters in the book). The icon I painted isn't actually weeping, but my daughter-in-law See Cushman added the "tears" using Photoshop. I hope that it will be a blessing to whoever buys it during the auction.
I can't wait to spend the weekend with these amazing women, sharing our love for books! The theme this year is "Bohemian Rhapsody," so watch for some pictures on Facebook with lots of fun costumes!