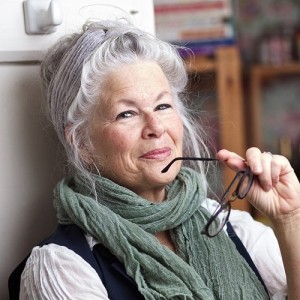 I'm following up on my recent post, in which I gave a link to information about the A Second Blooming Retreat this March 1-3 in Starkville, Mississippi, and in which I introduced one of the workshop leaders, Ellen Morris Prewitt. The retreat schedule is also in that post. I'm going to continue here by introducing our second workshop leader, Nina Gaby.
I met Nina at the 2013 Creative Nonfiction Conference in Oxford, Mississippi, which I was helping direct, along with Kathy Rhodes and Neil White. I was instantly drawn to Nina's beautiful soul, strong sense of self, and many talents. Here's a bit more about her:
Nina Gaby is a visual artist, writer, and psychiatric nurse practitioner who has
worked with clay, words and people for five decades. She currently works in
mixed-media, focusing on single edition artist books which explore the
intersection of narrative and object.
Nina will be leading a hands-on workshop on Saturday afternoon during the retreat. Here's a description of the workshop:

Little Altars Everywhere – In a time of deep grief I turned to making art again and developed a second wave to my creativity which continues to this day. The workshop will offer an opportunity to create a small assemblage to commemorate an object of focus, to secure a tableaux for a thought or a poem, to honor a grief, or to celebrate an idea. Some call them shrines, or altars, nichos or reliquaries. Three dimensional poems. Joseph Cornell called them shadowboxes.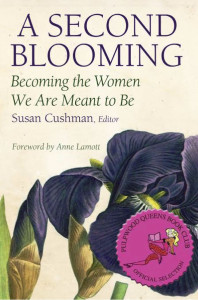 Check out Nina's art work here.
As I said in my previous post, everyone who comes to the retreat will receive a copy of A SECOND BLOOMING: BECOMING THE WOMEN WE ARE MEANT TO BE (which I edited). There is housing at The Homestead Education Center, which is included with your registration, or rooms are available at a nearby hotel. I can't wait to hang out with all the interesting women who come to this retreat, and to share our hopes and inspirations for our "second bloomings"!