Thanks to Southern Literary Review!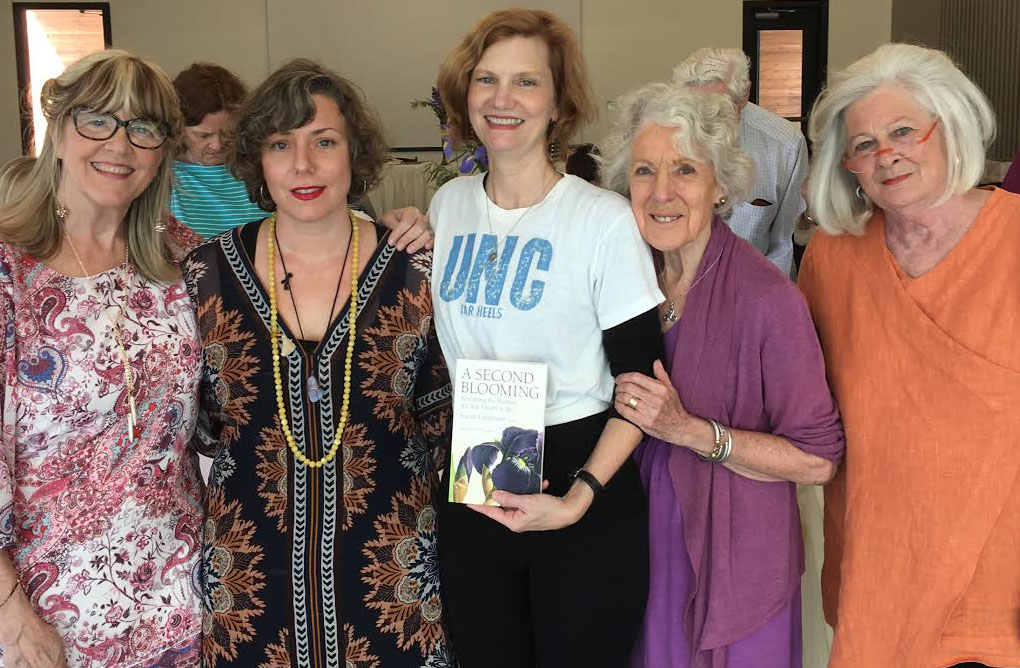 It's thrilling when a book receives such a stellar review. Any time. But especially three and a half years after it was published!
Southern Literary Review
I'm so thankful to Robert Kostuck for his wonderful review of the first anthology I edited, A SECOND BLOOMING: BECOMING THE WOMEN WE ARE MEANT TO BE, in Southern Literary Review today!
October Read-of-the-Month!
And it's also the October Read-of-the-Month! Thank you so much to Allen Mendenhall for your support for this book, of which I am so proud. Published by Mercer University Press in March of 2017, it features essays by twenty women and a Foreword by Anne Lamott.
The Selections
It's always fun to see which essays a reviewer will select to highlight in his review. This time three of these wonderful authors are in the spotlight:
Kathy Rhodes for "Pushing Up the Sun," Nina Gaby for "A Couple Bad Nights in Brindisi," and Susan Marquez for "A Second Chance at Empty Nesting."
"Everywoman" Stories
I love this paragraph from Kostuck:
These essays reach far beyond the merely autobiographical, becoming Everywoman stories in the tradition of heroine mythology. That is, the heroine goes on a quest—sometimes inner, sometimes outer, sometimes both—and returns to tell her tale. While even a life of ennui can be subject matter for personal writing, these essays go far beyond the day-to-day flow of what is still, in American culture, acceptable and non-confrontational. Therefore, traditionally confrontational writing is the theme percolating through these essays.