Day of the Dead
Today, November 1—and evidently also tomorrow, November 2—are the days set aside by many to celebrate Día de los Muertos, or Day of the Dead. Some people—maybe lots of people—think the Day of the Dead is some sort of Mexican version of Halloween, but it's not. It's all about JOY and CELEBRATING those we love who have "passed over." Want to know more about it? Here's an excellent article in National Geographic that sheds light on what is sometimes thought of as a dark holiday. I was surprised to learn than some of the beliefs and traditions surrounding this holiday have similarities to the Orthodox Christian Church's traditions of commemorating the dead. You can read more about that here. I guess the Orthodox celebration that is most similar to the "Day of the Dead" is the Saturday of Souls.
Nashville's Day of the Dead Tequila Festival
But today I want to celebrate by sharing an excerpt from an excellent essay by my dear friend River Jordan, who lives in Nashville. Her essay, "Dirt, Death, and the Divine: The Roots of Southern Writing," appeared in the anthology Southern Writers on Writing (University Press of Mississippi, 2018), which I edited. River has actually contributed essays to three of my published anthologies, and to a fourth which I hope will be forthcoming in 2022. She's a soul sister, and a brilliant writer.
Southern Writers on Writing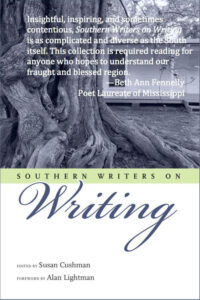 The following is an excerpt from her essay. I hope it makes you want to read the rest of her piece, and the other 25 amazing essays in the collection.
And of course SOUTHERN WRITERS ON WRITING would make a great gift for your friends who love writing, reading, and everything Southern! Enjoy.
Dirt, Death, and the Divine (an excerpt)
By River Jordan
A woman at the Nashville's Day of the Dead Tequila Festival struck up a conversation with me. She was from Brooklyn but had moved to Tennessee years ago and entered into a two year relationship with her boyfriend, but she confided he had just broken up with her. When she'd asked him why, he'd explained it was because she wasn't southern. Then she asked me if that was the truth as if I'd know. I did. I thought about it. She was very New York. All in New York. If I'd guessed I would have said she was a Mets fan but would cheer for the Yankees over Boston. "Yes," I told her. "It was. For him anyway."
"But, why?" It was a lament for understanding. "The Civil War was years ago. It's over." Tequila can bring on lamenting and telling strangers your sad everythings.
"It's not about the Civil War," I tried to explain. Tequila can bring on explaining. "It's about the dirt."
"Dirt?"
"Yes, we are attached to the dirt. The actual, physical, geological mud, swamp, river, rock, dirt. We near 'bout eat it. If a good southerner moved to another country and became a beautiful x-pat living the life on some disquieted happy foreign soil and some friend showed up from the deep South and produced a jar with dirt from 'back home,' that person would open that jar and take a deep breath, pour some in her hand, clutch it and cry. That's what happens.
"That's crazy."
"That's southern, baby."
"That's another thing. All that generic southern name calling."
"What, the baby? You would prefer honey? Sugar?"
"I would prefer my boyfriend not leave me for the South."
"It's not so easily defined. If you hooked up with the kinda southern boy I imagine, he had spent his summers running half wild in the country, hanging out on porches, down by creeks, under bridges. Turned about fourteen and started driving somebody's old pickup around on those back country roads. He take you riding in a pickup?"
"To do what?"
"Umm, there's your problem. Riding around in a pickup is the doing. Don't need anything else. Pickup truck and some dirt. Add a little Southern Comfort and some moonlight to that and you got yourself a top-notch date there darlin."
I like this girl. I want to teach her to eat boiled peanuts with the window down, to listen to Merle Haggard and skip stones in a creek. To howl at the moon and go skinny dipping. I want to teach her how to be a southern girl and get that man back she loved for so long.
"Then there is God."
"If we going to talk God honey we are gonna need another taste."
This is easy as we are approaching the front of the line for a sample of Blue Agave.
"I believe in God. Well, I don't not believe in God. You know what I'm saying? I mean it's there but it's not something that needs to be out on the table all the time. Right? Am I right? I mean you're drinking tequila. You don't seem religious. You get it."
"Did your boyfriend drink tequila?"
"He did."
"It's not tequila or the lack thereof. God in the South wears a face and the face is Jesus. And Jesus to a southerner is as real as mud and biscuits."
"What do you mean?"
I sip a slow burn and try to get my words to come out right. "You ever see one of those pictures of Jesus where his eyes seem to follow you all over the room?"
"No."
"Well, it doesn't matter. That's the way southerners feel about Jesus. He is eyeing you all the time. Which means he expects certain things out of you. To say grace at Easter, to respect your Mama and to remember your people that have passed on—God rest their souls.
"Dead people?"
"A dearly departed, crossed over, cloud of witnesses kind of dead. Which, in spite of the fact that we will see them in the sweet by and by, we keep them propped up on this side telling stories."
"About them? The dead people."
"Not so much." Someone pushes me in the crowd and since I am talking about Jesus I refrain from pushing them back. "We tell the stories they told."
"About . . ."
"People that died before them." We toss our little glasses in the trash.
"So, it's not about the war."
"We don't remember the war," I tell her. "It's more organic than that."
"But he called me a Yankee."
"There are worse things to be called. It's just his way of saying you came from different dirt."
We got in three more lines. I asked her about New York and Nashville and how she got down here in the first place. Then I went one way and she went the other.