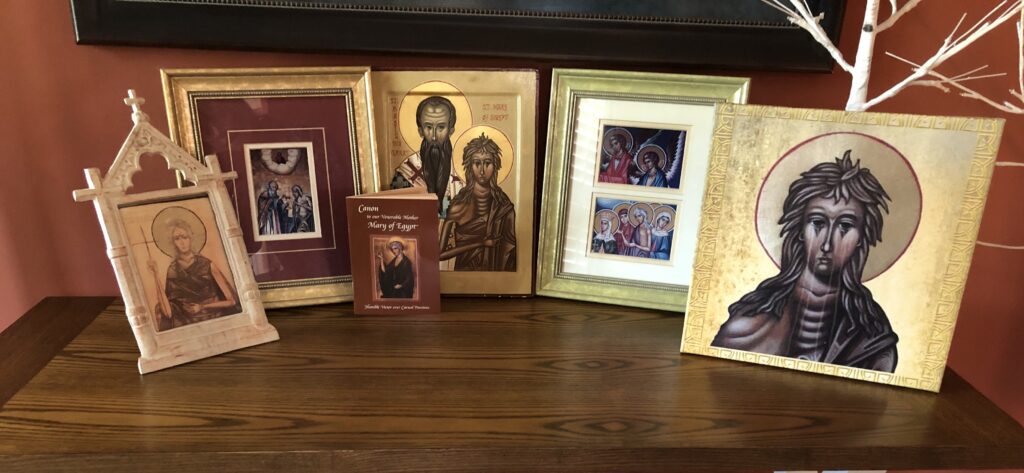 Saint Mary of Egypt
Today, April 1, is the Feast Day of my patron saint in the Orthodox Church. Mary of Egypt was a prostitute in the fourth century. Her repentance and the miraculous years she spent in the desert are an important part of the hagiography (lives of the saints) and iconography (images of the saints) in the Orthodox Church. She is commemorated twice every year: on April 1, and on the fifth Sunday of Great Lent, which is this coming Sunday.
Cherry Bomb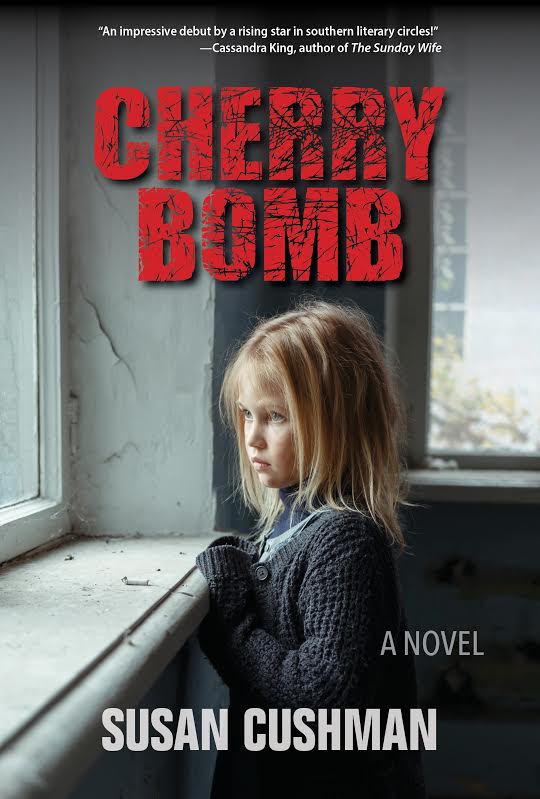 As many of you know, Saint Mary of Egypt plays a major role in my novel from 2017, Cherry Bomb. For more about that, read author Ellen Morris Prewitt's review of the book, and how Mary of Egypt's story affected her.
The Great Canon
Saint Mary's life is read during The Great Canon, a Lenten service on the Wednesday night prior to the fifth Sunday of Great Lent, which is tonight. Since we aren't having services at our parish, St. John Orthodox Church here in Memphis, tonight Father Philip Rogers (our pastor), my husband Father Basil (Associate Pastor), Father John Troy Mashburn (Pastor Emeritus), and several chanters will be leading the service using Zoom. I am honored to be reading the Life of Saint Mary of Egypt during the service which will be at 6:30 p.m. tonight.
Dressing the Part
So, what does Saint Mary of Egypt have to do with the title of this post? Today it was announced that my "flash memoir," "Dressing the Part," placed 2nd in a contest at Writer Advice. The contest called for short nonfiction pieces of 750 words or less. When I read the pieces that won 1st place in fiction and nonfiction, I was intrigued that the other writers' stories were about desperation, human trafficking, shame, abortion, and other issues that women struggle with. Like Saint Mary of Egypt. By the way, big congratulations to my friend Karen Ott Mayer, editor of Desoto Magazine (north Mississippi) who won first place in FLASH FICTION for her piece, "False Hearts."Read all of our short pieces here. (Scroll down to read "Dressing the Part.")
The Princess and the Witch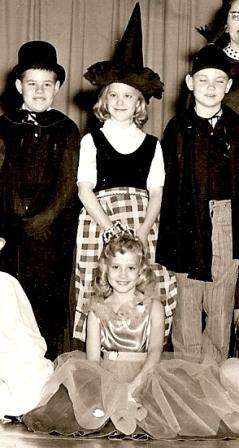 My story is about what happened to me when I was a little girl, at the hands of my grandfather in Meridian, Mississippi. And how my memory of what he did returned to me when my grandmother was sewing my dress for a third grade school play several years later. I wrote a much longer version of this story for a book I never published, years ago. The story is graphic, and I don't apologize for that. Sexual abuse is graphic. It does harm that often follows its victims for the rest of their lives, affecting us in a multitude of ways. I personally believe that Mary of Egypt was sexually abused as a child, although this has never been documented.
The Canon to Saint Mary of Egypt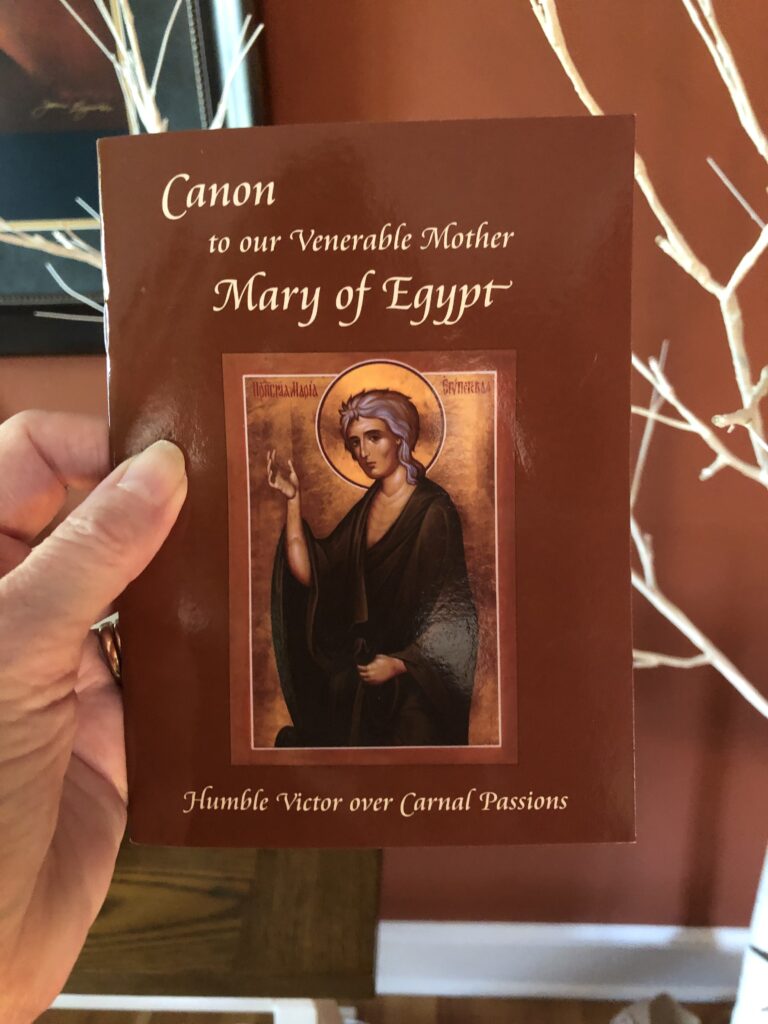 A dear friend who visited Saint Paisius Orthodox Monastery in Arizona last year brought me back a copy of the Canon to our Venerable Mother Mary of Egypt, which is published by that monastery. I will close this post with a short excerpt:
Rejoicing, thou didst follow after Christ, bearing thine own cross upon thy shoulder, O Mary; and thou didst wound the demons.

Thou has shown us the medicine of repentance, and hast likewise shown us the path that leadeth again to life which perisheth not.

Be thou for me an invincible helper, O honored one and deliver me from the passions and from all pain by thine entreaties to the lord.