Well, in my late-life literary career, it seems that good news keeps coming in multiples, or at least in pairs. In 2016 I signed 3 book contracts, and all 3 were published in 2017. In 2018 my fourth book was published. As I faced 2019, I wondered what I was going to do for excitement. Just as I was getting my butt securely glued to my chair and started writing another novel, I was saved. First by a phone call from Kathy Murphy, asking me to edit an anthology to celebrate the 20th anniversary of the Pulpwood Queens next year. We signed a contract with Brother Mockingbird Publishers and hope to see the book in print by the end of 2019. Yay! I had a project! I immediately set about with the fun and busy work of editing and organizing another anthology.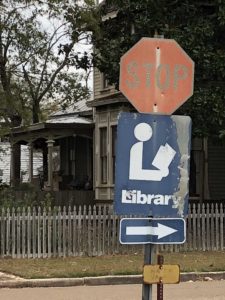 So, why was I still restless? I was remembering what happened one year ago, when I returned from the 2018 Pulpwood Queens Girlfriend Weekend with an idea for another book. I sat down and wrote ten short stories—in about three months—and had more fun than I can ever remember having while writing. Friends of the Library was inspired by my visits to speak at libraries in small towns in Mississippi in 2017 and 2018. I filled each story with a genre-bending combination of historical facts about the town itself—and even some of its famous residents—and a cast of completely fictional characters.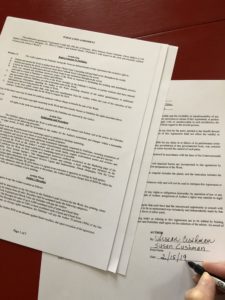 I had been waiting to hear back from a publisher who had the manuscript since last August. When I finally contacted him, again, pushing for a definitive answer, he bowed out, saying something about the press "not having an imprint in place for that kind of book." I'm not sure what that means, but I didn't waste any time after hearing that news. (And I tried not to waste any energy wondering why he didn't tell me that six months ago.) I immediately queried another press—one that was recommended to me by two authors I love and respect. I sent the manuscript off, and the next day I heard from them. They LOVED the book! So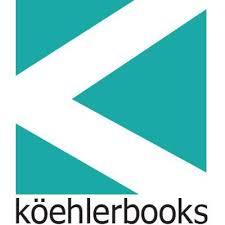 this past week, I signed my second book contract this year (and this month), this time with Koehler Books in Virginia Beach, Virginia. I'm so excited, especially since the press will turn this book around by August, making it my 5th published book (and moving The Pulpwood Queens anthology into position as book number 6). Six books in three years. To say I'm over the moon with happiness isn't an overstatement. Maybe I'm making up for lost time, since I didn't get started with this career until I was in my sixties.
Want to know more about Friends of the Library? Here's a draft of the text I wrote for the back cover of the book:
Adele Covington becomes an author in her sixties. When her novel and memoir are published, she goes on a book tour to speak to the Friends of the Library groups in ten small towns in her home state of Mississippi. Chasing her personal demons through the Christ-haunted south of her childhood, Adele befriends an eclectic group of wounded people. The cast of characters in Friends of the Library could have stepped off the pages of a book of Welty stories.

As she visits towns like Eudora, Aberdeen, Oxford, Senatobia, and Southaven, she meets a homeless man and a recovered alcoholic; a budding artist with an abusive husband; a part-time librarian who is writing a dystopian fantasy novel that explores his own ache for the birth mother he never knew; a bi-racial couple caring for their spouses who have Alzheimer's; and a seven-year-old girl with a rare form of cancer.

On her visits to Starkville, West Point, Pontotoc, Vicksburg, and Meridian, Adele encounters a woman suffering from childhood sexual abuse and years of eating disorders; a young girl who was a victim of a kidnapping; a seventy-something widower with memories of his former life as a musician; an aging beauty queen and former Miss Mississippi contestant; and a descendent from a Romani tribe who was abandoned as a child. "Gypsies, Orphans, and Ghosts" takes us to a historic graveyard where the gypsy queen—and Adele's grandparents— are buried.

If these stories sound too dark, don't worry, there are elements of hope and healing in each of them, even a miracle-working icon, some Mississippi blues and southern rock and roll, and a bit of late-life romance.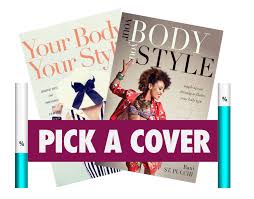 And what about Koehler Books? Check out their fun "Cover Polls," where readers can choose between the final two cover designs for upcoming books! I'm already working with the press on ideas for the cover for Friends, and will let y'all know when the final two designs are up for voting.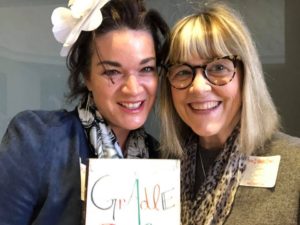 And check out their published books, including my friend Jana Sasser's wonderful debut southern noir novel, Gradle Bird. I met Jana at the 2018 Pulpwood Queens Girlfriend Weekend (notice a pattern here?) and she has a real gift for literary prose. (That's us, at right.)

As I was sharing all this news with my two best friends on a text message, one of them replied, "We like it when you are 'not bored'." These women know me, and how easily I can slip into a dark place when I don't have a creative project in hand. Now with two, I'm just hoping I won't go crazy as edits and deadlines and marketing work for both books come criss-crossing on my computer. If you hear me complain, please remind me that I asked for this. Thank you, God.