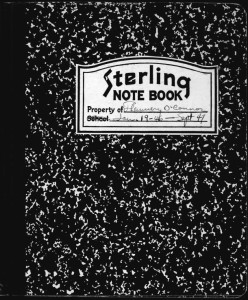 Back in November I mentioned that Flannery O'Connor's personal prayer journal had been discovered and was to be published. This week I received a copy of this journal as a gift, and oh, my, what a gift it is! She kept the journal between 1946 and 1947 while she was at the University of Iowa. I love so many things about this. On a personal note, I kept a prayer journal during the year I spent at Ole Miss (1969-70) which I've read several times since then, but I'm not sure which box it's in now. This makes me want to dig it out!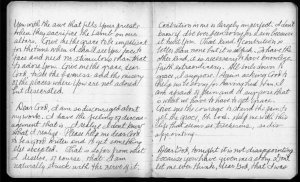 The book has her prayers transcribed and typed in the front half, but then it shows her handwritten pages as they actually appeared in the journal. (Here's an entertaining "review" of the book in The Rumpus.)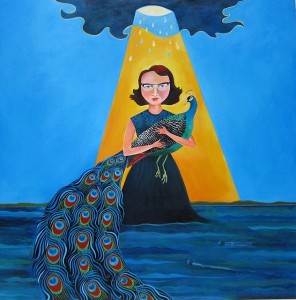 Oh dear God I want to write a novel, a good novel. I want to do this for a good feeling & for a bad one. The bad one is uppermost. The psychologists say it is the natural one. Let me get away dear God from all things thus "natural." Help me to get what is more than natural into my work—help me to love & bear with my work on that account. If I have to sweat for it, dear God, let it be as in Your service. I would like to be intelligently holy. I am a presumptuous fool, but maybe the vague thing in me that keeps me in is hope.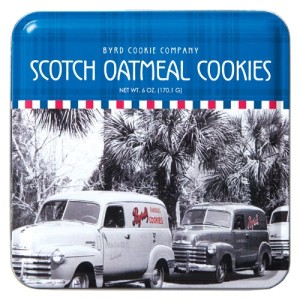 As I read her journal entries, I'm filled with hope. She reminds me not to give up on myself. Or on God. The journal ends with these two sentences:
Today I have proved myself a glutton—for Scotch oatmeal cookies and erotic thought. There is nothing left to say of me.
And then, following two blank pages, she has drawn these musical notes.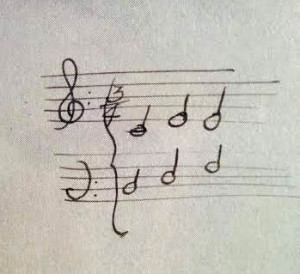 I would love to know what music was going through her soul when she wrote those notes.