Unlike today, it wasn't Friday the 13th. In 1970, June 13 fell on a Saturday.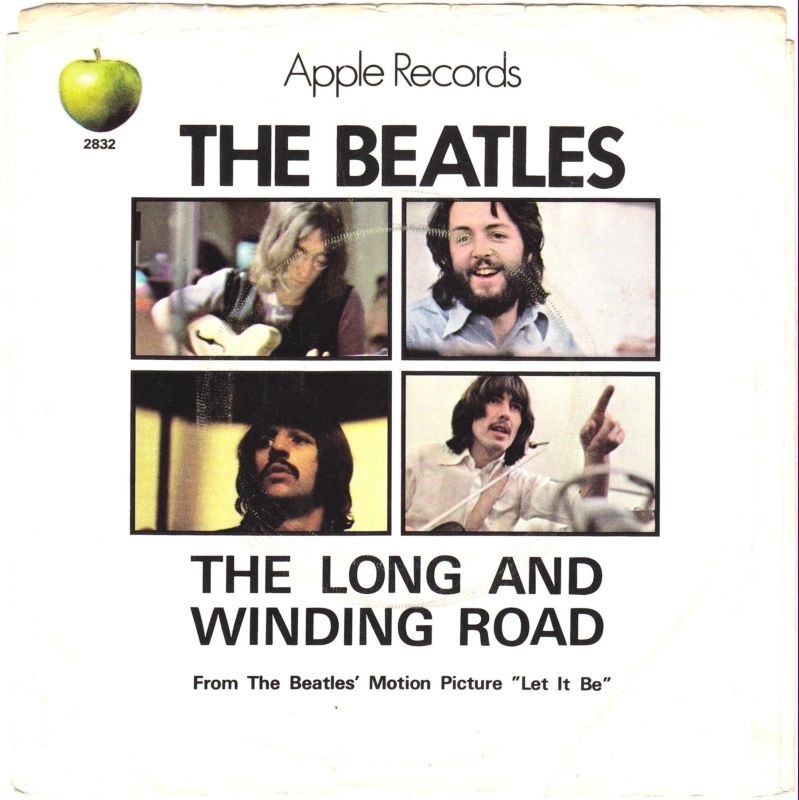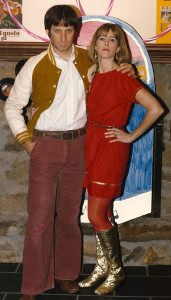 "The Long and Winding Road" became the Beatles' last number one hit, and it remained number one for two weeks. Their "Let It Be" album also hit the top of the charts that day, and held the post for four weeks.
Why do I mention this today?  My husband is a HUGE Beatles fan. We went to hear Sir Paul in Memphis last year.
And of course we WERE Paul and Linda at this party back in the '80s.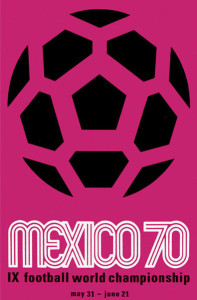 The World Cup was being played in Mexico.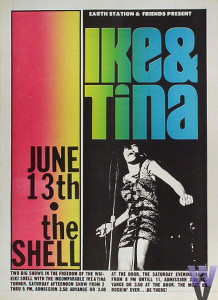 Ike and Tina Turner were playing in Hawaii.
And Bill Cushman and Susan Johnson were married at Covenant Presbyterian Church in Jackson, Mississippi. Bill was 21. I was 19.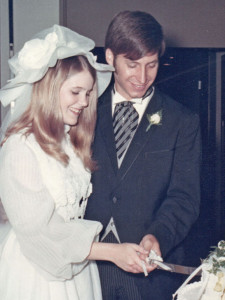 My bridesmaids were ages 15-19. It felt somewhat like we were playing dress-up. I wore a hat (a nod to the garden wedding I wanted) and my bridesmaids wore dotted Swiss bell-bottom pants suits and carried little white baskets of daisies—my favorite flower at the time.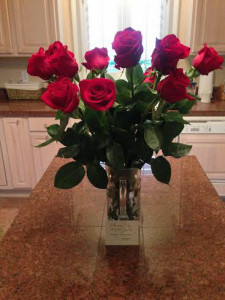 So, we're celebrating our 44th anniversary today.
My sweet husband always brings me flowers.
And tonight we'll enjoy our favorite meal at Ruth's Chris. And talk about anniversaries past:
1975—Fifth—Grand Hotel, Point Clear, Alabama
1980—Tenth—Amelia Island, Florida
1995—Twenty-fifth—Estes Park, Colorado
2005—Thirty-fifth—San Francisco (where this cartoon was done)
2010—Fortieth—Italy
It's definitely been a long and winding road, but one I'm so glad we're still on together. Next year? I'm thinking Paris for our 45th.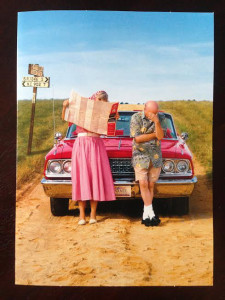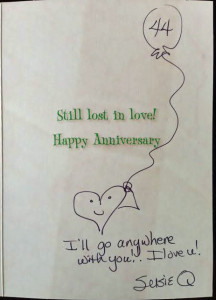 And for Bill: Grow old along with me. God bless our love. (words by John Lennon. Sung by Mary Chapin Carpenter. perfect.)