About the Author
Carol Van Den Hende is an MBA with twenty years experience in marketing, strategy, and insights. She is also a writer (fiction and nonfiction) and her upcoming novel, Goodbye Orchid, shows a surprising side of this powerhouse executive and speaker. When Carol told me she was being published by Koehler Books (publisher for my short story collection Friends of the Library) and asked me to read her book and write a blurb, I was happy to.
A Serious Romance
Romances are a bit out of my wheelhouse, but I really enjoyed this one. (Side note: It encouraged me to include a bit more romance in my novel-in-progress.) Here's my blurb, which will appear inside the book. A short excerpt also appears on this page of her website, where she says, "fans of Me Before You and Fault in Our Stars will love Goodbye Orchid." (Note: The book was originally titled, Missing Pieces.)
The Blurb
A modern-day An Affair to Remember, Goodbye Orchid tugs at readers' heartstrings and takes us on an emotional roller-coaster ride through this serious romance, layered with trauma and lost love. Can Phoenix "rise from the ashes" and learn to live and love again after his life-threatening accident? Can he trust Orchid to see past his limitations and her own traumatic memories? The characters—including Phoenix's twin brother and friends—are richly drawn, and the themes are timeless. But it's the story that kept me turning those pages and hoping for a satisfying ending. Van Den Hende did not disappoint.
Pre-Order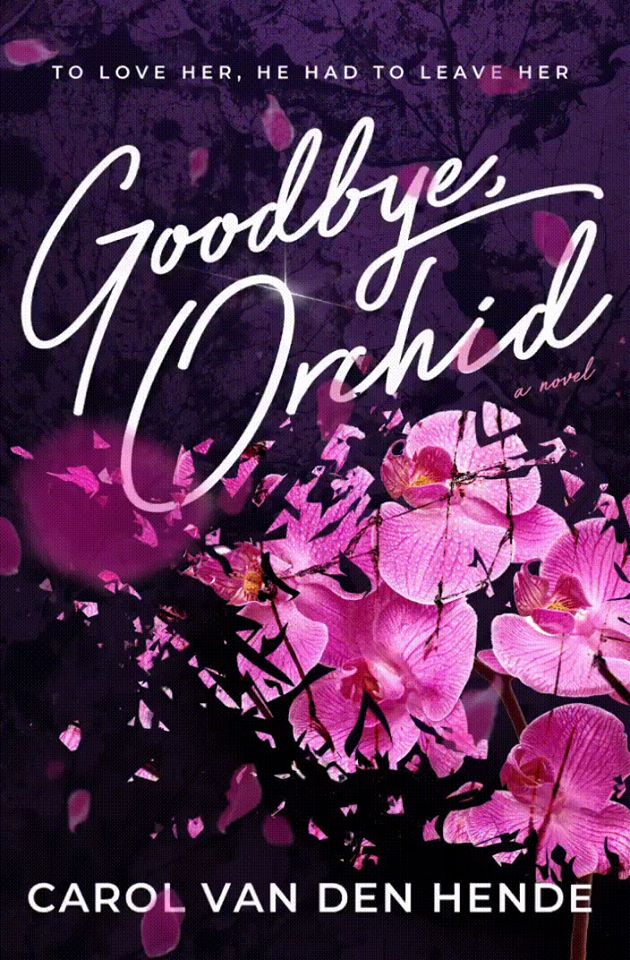 Goodbye Orchid releases October 1, just when you are finishing up your summer "beach reads."
You can always ask your local indie bookseller to order it for you, or you can pre-order here.
Prepare to have your heart strings tugged!