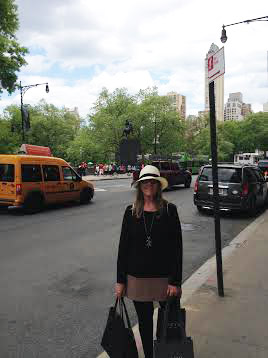 And go DOWNTOWN! I've been humming Petula Clark's epic song every time I get out and walk around this amazing city.
How can you lose? The nights are much brighter there…

Don't hang around and let your problems surround you….

Maybe you know some little places to go…
This is about my fifth or sixth visit to New York City. In the past I've taken the subway to a different part of town every day, climbed up and down those subway stairs and walked miles in between.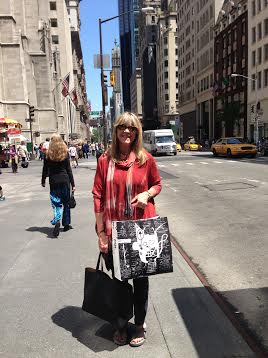 Unfortunately, this year I'm in too much pain to do that much walking—especially the steps. So I've had to limit my exploration to mainly midtown, downtown, and the Central Park area. But today I'm wanting to get down to the Village, so I might actually take a taxi. On Saturday after walking over a mile, I took one of those bicycle taxis back to the hotel. Loved it. So much more fun than being inside a taxi.
Having lived for 63 years in two cities—Jackson, Mississippi and Memphis, Tennessee—it feeds my soul to be in such a fabulous metropolis. Like the Petula Clark lyrics say, you can forget all your sorrows and cares for a while. I've done that as I went shopping on Fifth Avenue, Madison Avenue, and Columbus Circle.  And while having lunch at places like Rue 57 with outdoor seating, and Villagio, with windows open to a view of Central Park.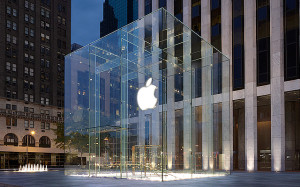 I forgot all my cares while shopping at the Apple Store right by Central Park (which is open 24/7) and has such a cool entrance. (I forgot my charger and my keyboard, and ended up getting a wireless keyboard, a new mouse, and a new case to go with the charger.) And while enjoying jumbo lump crab meat salad at the outdoor café at Rockefeller Center.
Meeting some interesting natives at a cute bar on the upper East Side and enjoying a walk through part of the Park after. And of course my regular visit to the Museum of Modern Art, which is 2 blocks from our hotel. Since my new novel features Jackson Pollock, I especially enjoyed seeing his pieces, and even got a tee shirt with one of his images on it. Art definitely helps me forget all my cares.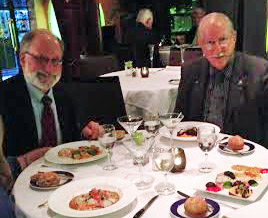 My husband is speaking at the annual meeting of the American Society of Hypertension, as he does every year. Last night was the faculty dinner, in the penthouse of the Hilton, with great views, delicious food, and lots of fun visiting with folks I only see once a year. I was blown away by the number of people who asked how my recovery was going (from the car wreck) and said they had been praying for me… since last July! On Saturday night we were invited to join some friends we've known for almost 40 years as they celebrated Barry's 76th birthday (yes!) at a terrific French restaurant near our hotel called Petrossian, and I had the best lobster risotto. Bill enjoyed some caviar. (not my thing)
I'm in a New York state of mind. My spirits are definitely lifted, so it's time to get back out there. High today is 70. Perfect. So thankful. I'll share a few photos and hope you enjoy them. We fly back to Memphis tomorrow afternoon and it's back to work finishing up those novel revisions. Hugs.