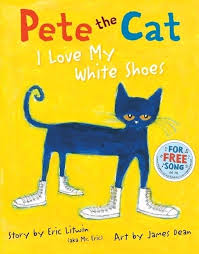 One of my favorite series of children's books are about Pete the Cat, by James Dean. My husband and I fell in love with Pete starting with the book, I Love My White Shoes—the one about him wearing his new white shoes and stepping into several obstacles, including a mud puddle. His reaction is always the same:
Did Pete cry? Goodness no! He kept walking along and singing his song:

I love my brown shoes! I love my brown shoes!
Sometimes when one of us is struggling with something, the other one says, "Did Pete cry?" or "Was Pete sad?" and together we say, "Goodness no!" and then we burst into the chorus. I know. We're weird that way, but it works!

CLICK HERE to watch the video and you'll be singing along, too!
I love the moral of the story:
No matter what you step in, keep walking along and singing your song because it's all good.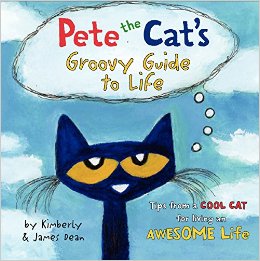 We've given our granddaughters several of the Pete the Cat books, but I've saved one for myself. I keep it handy when I need some encouragement or inspiration. It's called, Pete the Cat's Groovy Guide to Life: Tips from a Cool Cat for Living an Awesome Life (by James and Kimberly Dean).  I'm going to share a page from it today, and probably the next few Mondays as well, since I'll be in Denver for the birth of our next grandchild and won't have much time for blogging.  So if you need a Mental Health Monday boost come back for wise words from my friend Pete.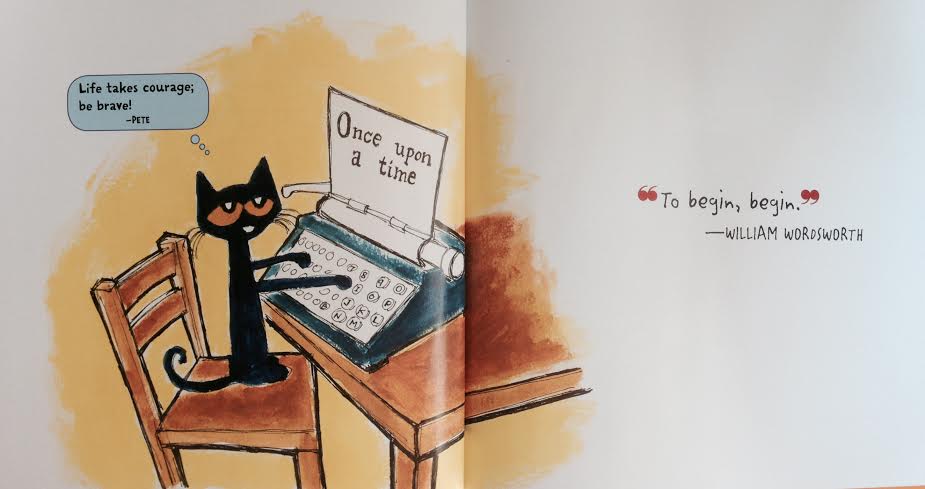 Bonus: We have a wonderful piece of original art work by James Dean in our entryway called "Pete the Cat in the Garden of Good and Evil." Also two prints that I love hang on the wall by our front door. Enjoy!