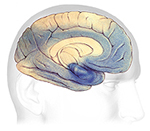 On November 24, 2007, I wrote my first blog post about my mother. Today's post will be my 50th. While driving to and from Jackson to visit Mom this past Friday, I decided what my next book project will be. I'm going to put together a collection of essays from those blog posts. I've got 47,651 words in these posts so far—just the right size for a small book. Of course the word count could shrink or grow with editing, but I'm thinking this could be a good book. Working title is Plaques and Tangles, which comes from this post on August 15, 2012, "Plaques and Tangles."
So what about my visit on Friday?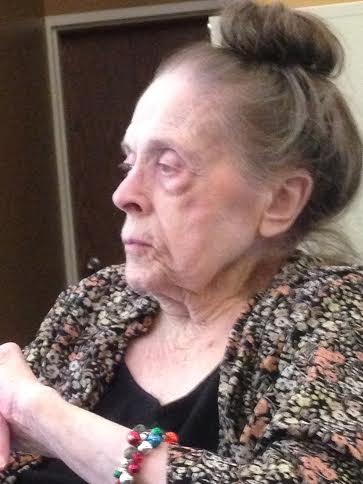 When I arrived at Lakeland Nursing Home I went to Mother's room and someone else was in her bed! I freaked out and went running to the nurses' station to ask where my mother was. She calmly replied, "Room 208." But on the way to room 208 I found Mom, in her wheelchair in the hallway. She was fine, so I left her briefly to go look in room 208. There was all her stuff—her pictures, her clothes, everything. Why hadn't someone told me about this move? The last time they moved her they called me and asked if it as okay and everything. I was a bit upset, and I went to the front office and asked to speak to a social worker.
Meanwhile I wheeled Mom up to the front lobby where we could see outdoors while we visited. She looked so much older—like she had aged quite a bit in the few weeks since I had seen her. For the first time ever, when I sang "You Are My Sunshine" and "Amazing Grace," she didn't sing along or even smile. When I would finish a song she would say, with no emotion, "That's nice." It broke my heart to see her this much more diminished. And yet still here. (Remember when I said I asked Jesus why she was still here? I still don't have an answer.)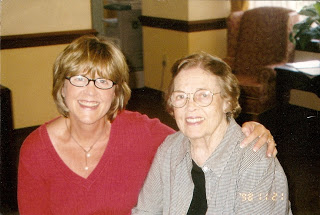 And then the social worker joined us in the lobby and reminded me that she had called me on the phone about moving mother to another room. As she spoke about the details of the call, it began to come back to me. Vaguely at first, and then more vividly. I apologized to her and said something about me having a senior moment. But it was so scary…. Because this is how it all started for Mom, when she was a bit older than me. Or maybe not.
The event confirmed my desire to publish this book while I still can. I don't mean to sound alarmist, but I know that a project like this could easily take 2-3 years, and I've also got the novel and the anthology in the works. Do I have the mental health to pull this off? I'm determined to try.
Before the plaques and tangles get me.