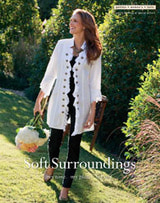 Don't judge me. Having survived a life-threatening wreck on July 7, sometimes I ALMOST feel guilty when I ask my husband to drive me to the nail salon for a manicure and pedicure. Or when I spend hours shopping online and perusing catalogues for clothes. After all—aren't those superficial activities in the light of what I suffered in the wreck and subsequent surgeries and my ongoing recovery? Shouldn't I just be constantly reflecting on God's goodness, and spending any leftover mental or emotional energy writing thank you notes? And yet, I shop.
One "excuse" I have is that several items of my favorite (and newest) clothing were destroyed in the car wreck, so I actually needed a few replacements. (We aren't sure what happened, but a bunch of my clothes, which were hanging behind the driver's seat in my car, had holes in them—like some sort of acid/fluid got on them.) And while I was still in a cast, there were only certain kinds of clothing that I could get on and off without difficulty. But now that I'm approaching a near-full recovery and I'm getting out to literary, social and church events more often, I've wanted some new fall clothes.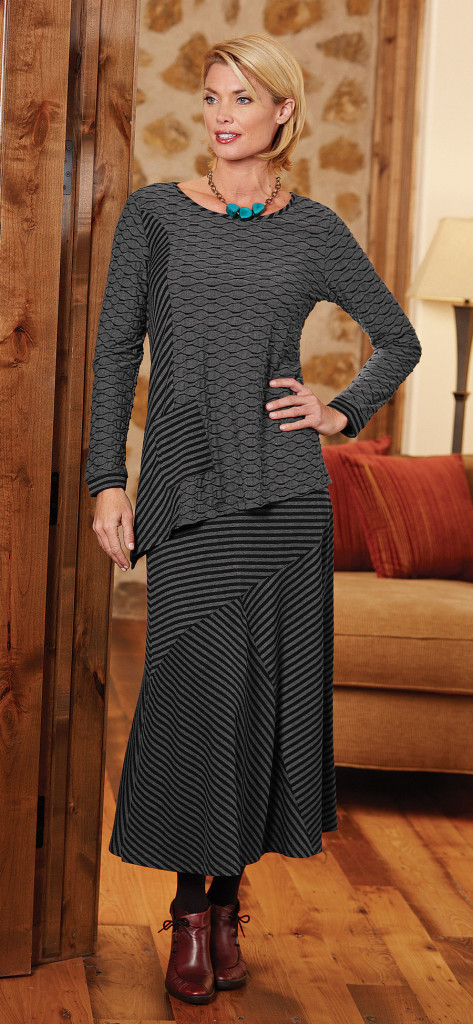 Looking for evidence-based research to back up my shopping activities here, I found this article in Women's Health (okay, it's five years old, but I think the information is timeless) on the mental health benefits of shopping. I wasn't surprised at all by the reasoning set forth in the article:
Studies show that shopping isn't just about materialism . . . .  it's actually good for your mental and physical health. It releases mood-lifting endorphins, boosts your immune system, keeps your brain nimble, and even fulfills basic social needs.
Okay, maybe online shopping doesn't fulfill basic social needs. Except when you share your purchases on Facebook and a bunch of friends comment… the cyber version of girlfriends shopping together. (And for someone who hasn't been able to go shopping, physically, in three months, this is as good as it gets!) Two items I'm considering right now are this "Odette Top" and this "Provence Pullover," both from Soft Surroundings. I've already ordered this "Bernadette Tunic and Skirt" from Acacia, which should arrive in a week or two, just in time for those cooler fall days that are on the way.

So, what about the mental health benefits of those manicures and pedicures? The Health & Style Institute (don't you love their name?) says:
Both the physical and mental health benefits of getting a manicure and pedicure are incredible.  Your feet and hands will both look and feel great, your stress will go down, and your circulation will increase.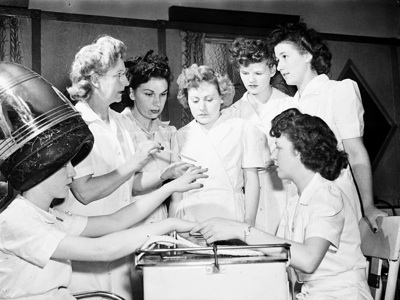 And there are social benefits to be gained at the nail salon, too… visiting with the nail techs and other customers while catching up on the latest movies on their big screen TVs and sipping wine or mimosas. After weeks of spending most of my days in a hospital bed in my office, outings to the nail spa are like heaven!
What's next? This week I have appointments with the neurosurgeon and orthopedic surgeon. I hope to get good news that I can (1) quit wearing the neck brace, and (2) start weight-bearing on the foot. When I'm free of the neck brace, and given permission to turn my head from side to side and up and down, I hope to schedule an appointment with my hair stylist, another mental health boost! And I know I'll still be wearing the black boot for a while, but once it's off, my next venture will be looking for replacements for my favorite cowboy boots, which were also destroyed in the wreck. I wish I could remember the name/brand, because they were so comfortable and light-weight. I got them at Macy's about 2 years ago. Hmmm… looks like more shopping is in my future. Here's to better mental health!