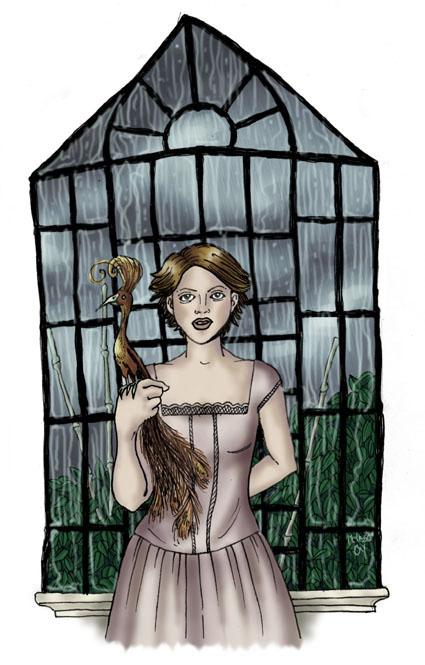 Today I am declaring the summer of my discontent as officially over. Three long, hot, hard months of weight gain, depression, grief, sloth, lack of exercise, over-eating, over-drinking, and over-thinking are OVER today. Labor Day seems like a good time to turn this ship around.
Of course it helps that I've got such exciting news on the publishing front and plenty of work to be done to get those two (and maybe three) books birthed in 2017. There's definitely a correlation between my depression lifting and those emails and phone calls and meetings with publishers the past couple of weeks.
Today's post might seem to be as much about physical as mental health—and it definitely is—but for me, the battle is always as much mental. After watching the Olympics in August, and now the U.S. (tennis) Open, I'm reminded over and over again how much success in athletics is a mental thing. My two favorite sports to watch are tennis and golf, and I've seen many a seasoned athlete lose, not so much to other players as to himself. We beat ourselves when we let stress and negativity overwhelm our efforts at success, in any area of our lives. So today, I'm focusing on one of those areas I've neglected this summer—exercise.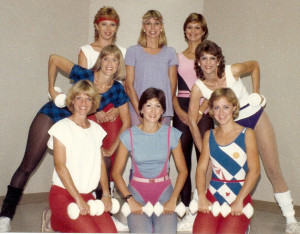 During my years as an aerobic dance instructor (1982-1991) I worked out regularly and never really thought of it as exercise, because it was fun. I love to dance, and I love to teach. (And yes, I even loved the cute outfits with the leg warmers and headbands back in the 1980s.) But when I quit teaching in 1991—twenty-five years ago—my battle with exercise began. I tried taking aerobics classes, but found it hard to motivate myself when I wasn't the instructor. I had temporary success with Curves (circuit training) in 2001 (when I was recovering from surgery for cervical cancer) but that was the last time I participated in any kind of organized exercise program.
Breaking my neck, leg and ankle in 2013 greatly hindered my efforts at exercise. Walking on hard surfaces (outdoors) hurts. I can't do yoga. Pilates hurt my back. Swimming takes too much time (okay that's my excuse, though I may have to get over that one day). And so I've pretty much been limited to the elliptical machine for the past four and a half years. And it's right here in my office, with a view of my flat screen TV. In the air-conditioning. How difficult can that be, right? (I'm trying to take inspiration from Venus Williams, who is ranked #6 in the world at age 36, in spite of having Sjogren's syndrome. Makes my arthritis and other aches and pains seem insignificant by comparison.)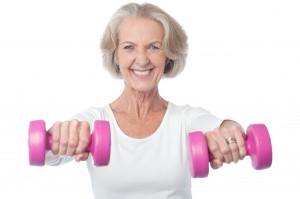 With new information encouraging us that 150 minutes a week is good enough, and that those minutes can even be broken up into 10-minute intervals, I should have no problem hopping on the elliptical once or twice a day and logging those minutes. Which I plan to start doing again. Today. (And I'm trying to remember that exercise isn't just about weight-loss.)
I've gained back 5 of the 15 pounds I worked so hard to lose over the past year, so I want to lose it again and another 10 or 15 more. I know it won't be quick, and I know success will depend upon overcoming my eating disorders and committing to exercise. And not just for weight loss—I realize I also need to start doing some strength training to build muscle and bone. Haven't figured out a plan for that yet. Today, I'm all about getting back to the diet and exercise.
Happy Labor Day!