So Y'all Think You Can Write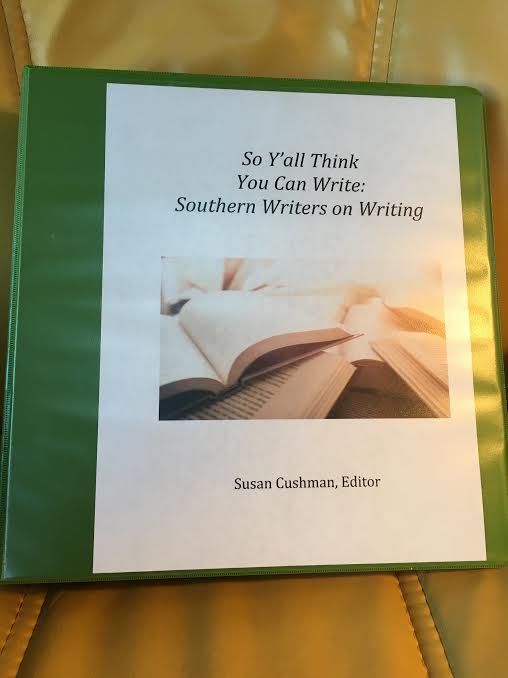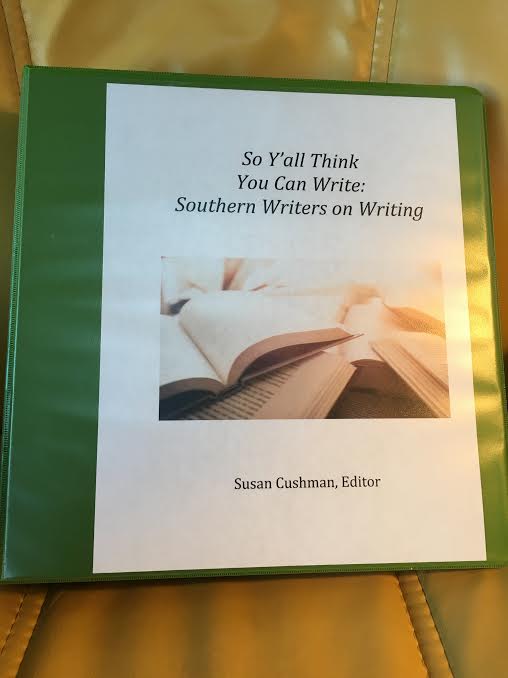 Four months ago today I queried University Press of Mississippi for an anthology I wanted to edit—So Y'all Think You Can Write: Southern Writers on Writing. They jumped on it and we signed a contract right away. They asked me to have the complete manuscript to them by April 1. Today I sent them the completed 73,984-word manuscript, with 26 essays by southern writers (women and men) from ten states: Alabama, Washington, DC, Florida, Georgia, Louisiana, Mississippi, North Carolina, Virginia, South Carolina, and Tennessee. (I'm kind of proud that Tennessee has 8 contributors, the most from any state, with Alabama having 6 and Mississippi contributing 5.)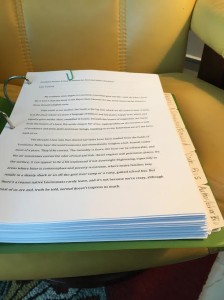 Putting this collection together was so much fun. Alan Lightman wrote the Foreword! The essays were so polished that my work as editor wasn't difficult. I had a great time grouping them into sections with themes, finding quotes to go with each section, writing an essay myself, and writing the introduction. SNEAK PREVIEW: Here are the contributors. If you aren't familiar with their work, just Google them, buy one of their books and get to know them. They're all amazing writers. We even have a few poets in the group.
Julie Cantrell
Katherine Clark
Jim Dees
Clyde Edgerton                                                                                               
W. Ralph Eubanks           
John Floyd                                               
Joe Formichella                                   
Patti Callahan Henry
Jennifer Horne                                   
Ravi Howard
Suzanne Hudson                                   
River Jordan
Harrison Scott Key                                                                                               
Cassandra King                                                                                   
Sonja Livingston
Corey Mesler                                               
Scott Morris
Niles Reddick
Wendy Reed
Nicole Seitz
Lee Smith                                                                                    
Michael F. Smith                                   
Sally Thomason
Jacqueline Trimble                                   
M. O. (Neal) Walsh
Claude Wilkinson
It's gorgeous outside! I think I'll go for a walk before heading out to dinner with a friend, followed by my first ever experience attending an opera—"Pirates of Penzance" is playing at the Germantown Performing Arts Center. Have a great weekend, everyone!