Just a quick note to say I'm excited to have a short piece in the July/August issue of Southern Writers's Magazine:
"Four Book Deals in One Year: A Journey in Independent Publishing"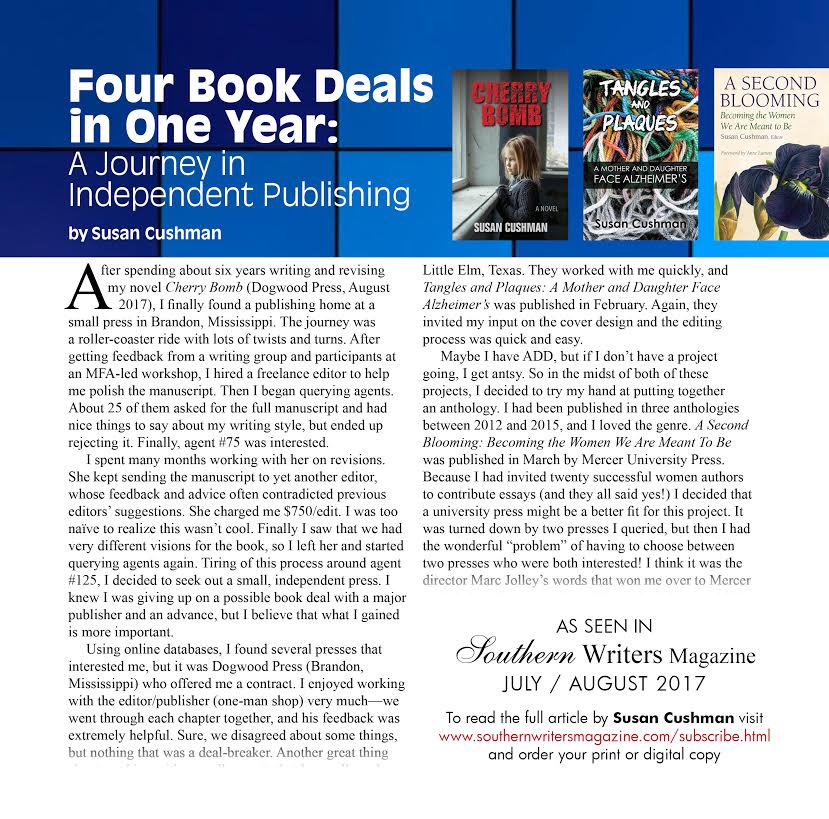 Click here to subscribe and read the full article.
I'm still doing lots of reading, watching movies, and searching for what the muse has in store for me next… please stay tuned!
And thanks always for reading!