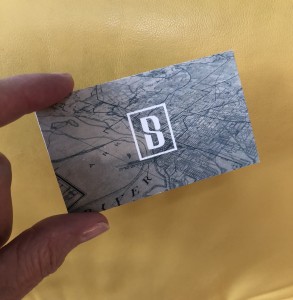 A few months ago I met Mark Fleischer at a reading I was giving for SOUTHERN WRITERS ON WRITING at Novel, the wonderful independent bookstore in Laurelwood Shopping Center here in Memphis. As I signed a copy of the book for him, he handed me a business card. His name and contact information were on the front of the card, and a partial map of the city of Memphis was on the back. He mentioned the publication he was starting. It was called StoryBoard Memphis.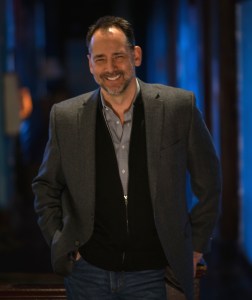 Three months later I was having lunch with a writer friend, Angie Howard, and she mentioned him to me and asked if I had considered advertising my upcoming writers workshop in StoryBoard. I admitted that I had forgotten all about it! Angie has a wonderful memoir, SIN GIRL, which she is shopping out to agents and publishers right now, and it will be featured in the first issue of STORYBOARD, coming out in September.
So, I gave Mark a call, subscribed to the publication, and bought an ad for the September issue. I'm so excited about this project and I asked Mark if I could interview him for my blog so more people will hear about it. I hope you enjoy our brief conversation.
What is StoryBoard? 
StoryBoard Memphis started as not much more than a blog that explored moments, people and places in Memphis history that resonate with us today. With contributions from numerous other local blogs and digital publications, it evolved into what it's about to become:  a Memphis-wide community print journal focused on local stories, histories, fiction, poetry, photography and artwork that explores the city through the eyes of "The Urbanist in All of Us." That is, a vested interest in our built environment: where we live, where we play, where we work.
What was the catalyst for creating this new publication? Was it your idea? What were your influences? Who is your target audience?
There were quite a few important catalysts.  One was my desire to read what I was accumulating in my research and writing. Another was my love for print. Another was to reach a Memphis audience hungry for knowledge about their own city.  Still another was the slow demise of our local newspaper, The Commercial Appeal, which in the past had a Local section and a Neighborhood section that gave readers little tidbits of what was happening in their neighborhoods. Finally, I wanted to do something that would make Memphis feel a renewed sense of pride in their city. This won't be hard news and crime statistics. In a monthly, I can explore issues of urbanism around every street corner.  And there's my target audience:  Any Memphian who desires a deeper understanding of their built surroundings.
When will it be published and how often? Will it be in print? Online? Can people subscribe?
It will be a monthly. It will be free for pick-up like our local Memphis Flyer, in various strategic locations throughout the city.  And yes, I am accepting subscribers. My audience has told me loud and clear they would like home delivery; so, I am obliging them starting with the first monthly edition this November.  The inaugural issue comes out the first week of September, after Labor Day. There will also be a way to access each edition online.
Tell us about the blog that is associated with StoryBoard. How can people submit stories for the blog? What about submissions for the paper?
The title "StoryBoard" came from the idea that I was accumulating material from multiple sources and multiple voices. In visual storytelling we often develop a storyboard—a series of segments like in a cartoon—to help shape our stories. StoryBoard for me became a place for individuals to submit their stories or story ideas, and provide a forum. Their stories might in turn be a part of a feature story about a specific topic, like in our ongoing plans to redevelop parts of downtown, Memphis—part history, part historical fiction, part short story, part imaginative designs—that play a part in the larger narrative. I have accepted about a half-dozen submissions so far, so there will plenty of room for more as the paper expands to the greater Memphis.
Where will it be available for people to pick up a copy?
In September I will be finalizing all the various pickup points, which should number around 100.  But immediately I can say that it will be available at area coffee shops from downtown to East Memphis, at Burkes Books in Midtown, and at Novel books in Memphis in East Memphis, to name a few. 
Please tell us a little bit more about yourself. What is your "day job"? Will you continue working at that position while publishing Storyboard?
Altogether, from little blog to print, I've been developing StoryBoard for over two years. During that time my income came from my consulting work in the payroll industry. My career background had been in consulting and communications. In cultivating the network of connections and contacts needed to launch the paper, I absolutely had to put to good use my consulting skills. And my prior work in communications has proven imperative in this effort, in an understanding of what is important to a reader, and what we call WIIFM—What's In It For Me. 
However, starting this month (August) StoryBoard became my full-time gig. It's quite a lot of work to wear the hats of salesman, writer, and designer while meeting a deadline. Thankfully I have found some talented folks who have helped me get this thing off the ground; I could not have gotten this far without their gracious help.  
Lastly, I must express how exhilarating it is to be on the threshold of something that I believe will be important for Memphis. I feel lucky to be in this position. I hope readers open it up each month and feel like it's a gift, a present they didn't know they wanted, or needed, that was built expressly for them.