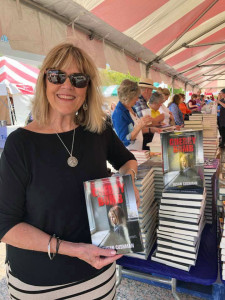 This past weekend I traveled to Nashville, Tennessee, for the 29th Annual Southern Festival of Books. The only other time I had been was in 2012, when I was on a panel with Jennifer Horne, Wendy Reed, Marshall Chapman, and Rheta Grimsley Johnson for the anthology, Circling Faith: Southern Women on Spirituality. It was great to return as an author for my novel Cherry Bomb.
Nashville is a great city, and I always enjoy my visits. This time I wasn't able to take in any of the sites and sounds (I love country music!) other than those happening at the Festival itself. Back in 2012 one of my favorite things was an evening "in the round" (literary readings and music) at the Blue Bird Café. Didn't make it to the Blue Bird this trip, so I'll share my "10 favorite things" about the Festival itself.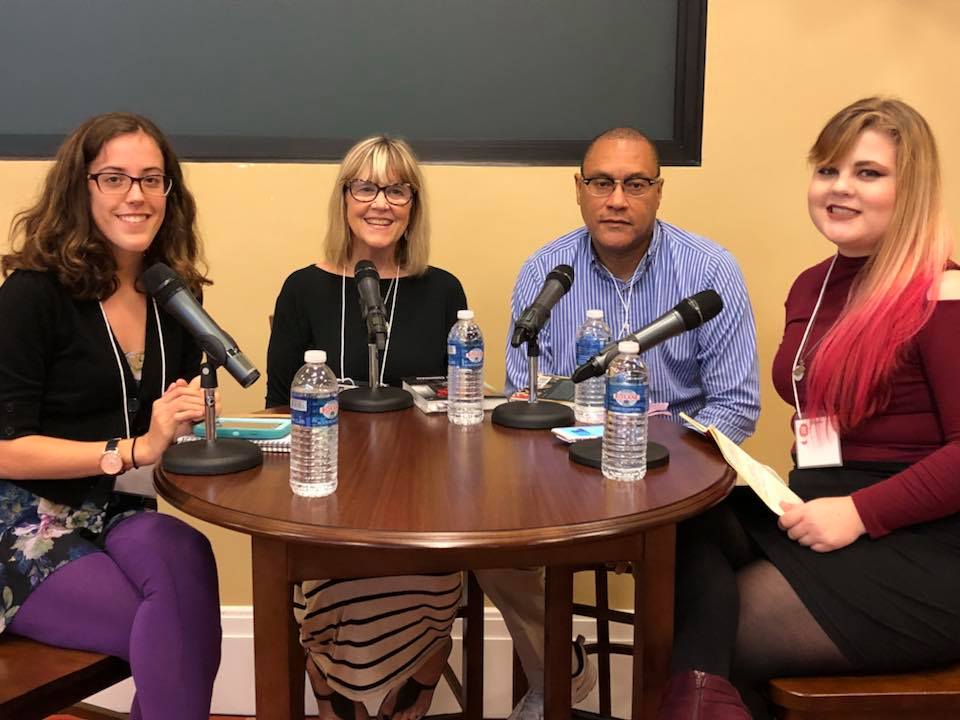 1. Being on a panel for CHERRY BOMB, with fellow Tennessee author James E. Cherry (funny that his name is Cherry, right?) Our panel was titled "The Path to Publishing: Tennessee Debut Novelists," although James's novel EDGE OF THE WIND is actually his second. He and I both have published in other genres, including poetry and short stories (for James) and memoir and anthologies (for me). We also have both been published in a variety of independent presses, so we were asked to talk about our journeys to publishing, which was lots of fun. There were quite a few writers in the audience, who were seeking information about how to get their work published, so it was a very interactive session. Our moderators are both graduate students in the MFA Creative Writing program at the University of Memphis—Jamie Logan and Jordan Renee Evans—and they did a terrific job.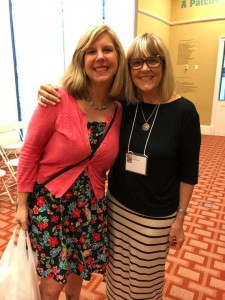 2. Signing copies of CHERRY BOMB for readers who purchased them. And getting to know them, if only briefly, and why they are interested in my book. It is so humbling and gratifying after working for years on the book, to finally see others appreciate it! It was great to see my old high school classmate (from Jackson, Mississippi) Cecil Ross. Some of those readers are friends I've known in Nashville for a few years, and it was great to see them again, like the talented poet and author Karissa Knox Sorrell, whom I actually met in person at the 2012 festival. Karissa, as well as others who came to my panel, like Bertie Hamilton DeWane and Marianne Robbins, are Orthodox Christians like me, so they have a special interest in some of the spiritual themes in the book, including the weeping icon of Saint Mary of Egypt.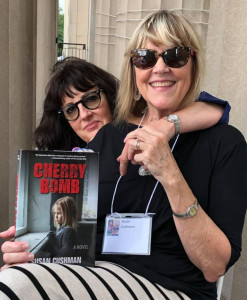 3. My live interview with author and radio host River Jordan on Clearstory Radio. Jordan and I have been friends for about ten years, and we recently did a signing together at Barnes and Noble in Brentwood, Tennessee with local author Kathy Rhodes. River and Kathy had both contributed essays to an anthology I edited, A Second Blooming: Becoming the Women We Are Meant to Be. And River has also contributed an essay to another anthology I'm editing, Southern Writers on Writing (coming from University Press of Mississippi in 2018). In 2010 we traveled together to the Pulpwood Queens Girlfriend Weekend in Texas, where she was a featured author and I was her guest. I'm so excited to be returning to that amazing event this January as an author. River and I talked about my banner year of publishing three books, and a little bit about each of them. She asked about my experience working with different publishers and editors, like Joe Lee of Dogwood Press, who published CHERRY BOMB. CLICK HERE TO LISTEN to the interview—it's about 15 minutes long.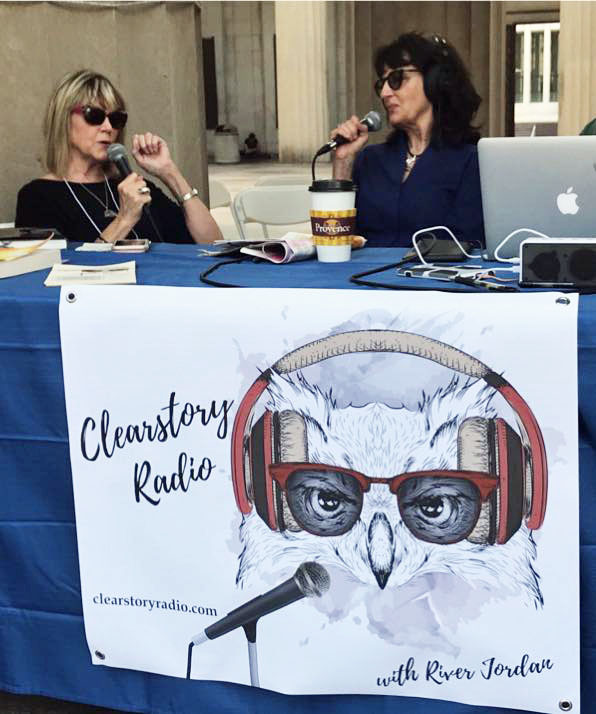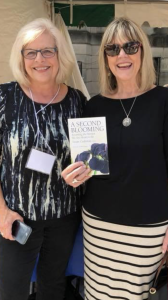 4. Visiting with fellow authors from all around the South that I rarely get to see. And even to meet a couple of them in person for the first time, although we've been chatting on Facebook for several years! Kathy Rhodes was anchoring a tent for Middle Tennessee Authors. We've been friends since about 2008, and we co-directed the 2010 and 2013 Creative Nonfiction Conferences in Oxford, Mississippi (with Neil White). Kathy is a terrific author and workshop leader and friend. I especially loved her 2013 memoir Remember the Dragonflies: A Memoir of Grief and Healing.
5. The next fellow author I ran into was Brenda McClain, who was enjoying some fine tunes at the outdoor music tent when I found her Saturday morning. Her novel One Good Mama Bone was released by Story River Press, an imprint of the University of South Carolina Press founded by Pat Conroy. Brenda is a South Carolina native, and I'm looking forward to being with her again in January at (you guessed it) the Pulpwood Queens Girlfriend Weekend.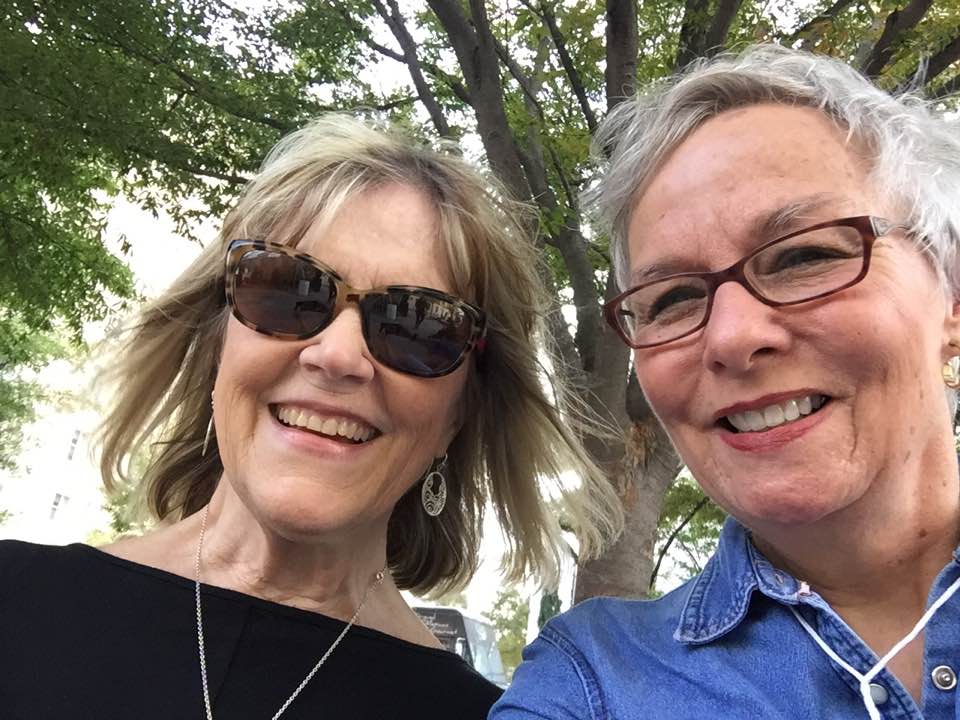 6. Later I met Georgia native and fellow author Karen Spears Zacharias. Karen and I share a publisher—Mercer University Press published her recent novel Christian Bend, and also my anthology A Second Blooming. We visited briefly between my interview and hers with River at the Clearstory Radio venue at the top of the colonnade, overlooking some of the festival tents. What a joyful spirit she has!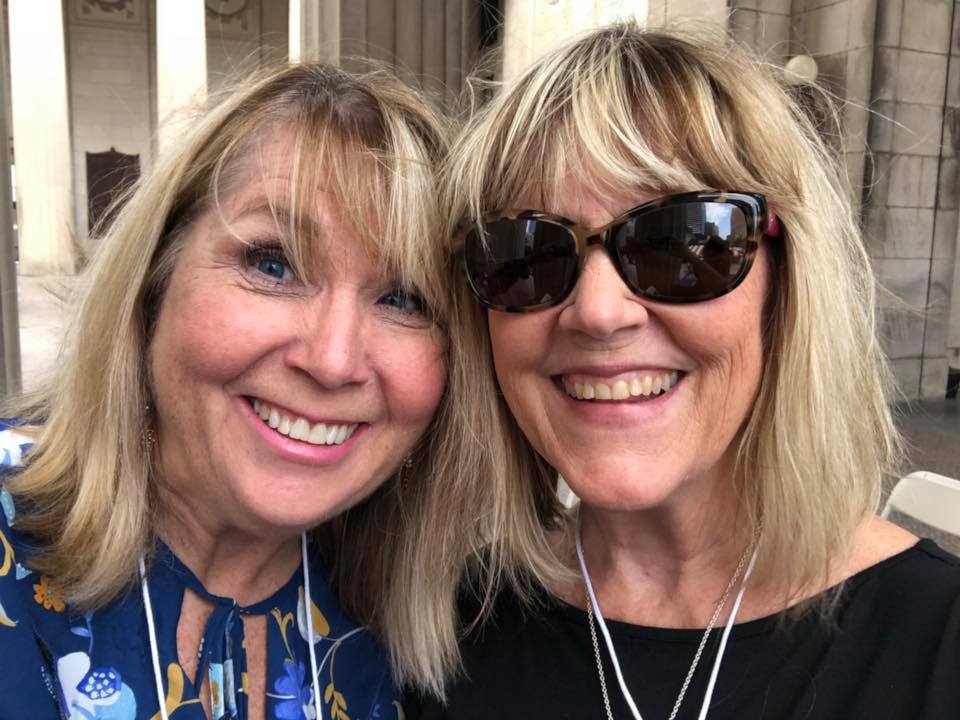 7. I didn't have photo ops with everyone, but it was also great to see fellow Jackson, Mississippi native (we were in high school together in the 1960s!) Corabel Shofner at the authors' reception. Bel was on a panel for her middle grade novel Almost Paradise. Also shared a brief hug with my friend Beth Ann Fennelly (Poet Laureate of Mississippi) who was at the festival to talk about her latest book Heating & Cooling: 52 Micro-Memoirs. Oh, and finally meeting festival director Serenity Gerbman! And a short visit in the authors' hospitality lounge with North Carolina native Shari Smith, a fellow contributor to the anthology The Shoe Burnin': Stories of Southern Soul (River Edge Media 2013). Shari is the creator of Trio, a traveling exhibit of art and songs inspired by books. Speaking of which….
8. "The Conroy Center Porch Talk" (a live podcast) was great fun. Moderated by Jonathan Haupt, director of the Pat Conroy Literary Center in Beaufort, South Carolina, Jonathan welcomed author Wiley Cash, talking about his recent book The Last Ballad, and singer-songwriter Radney Foster, who performed an original song he wrote about The Last Ballad for the Trio project.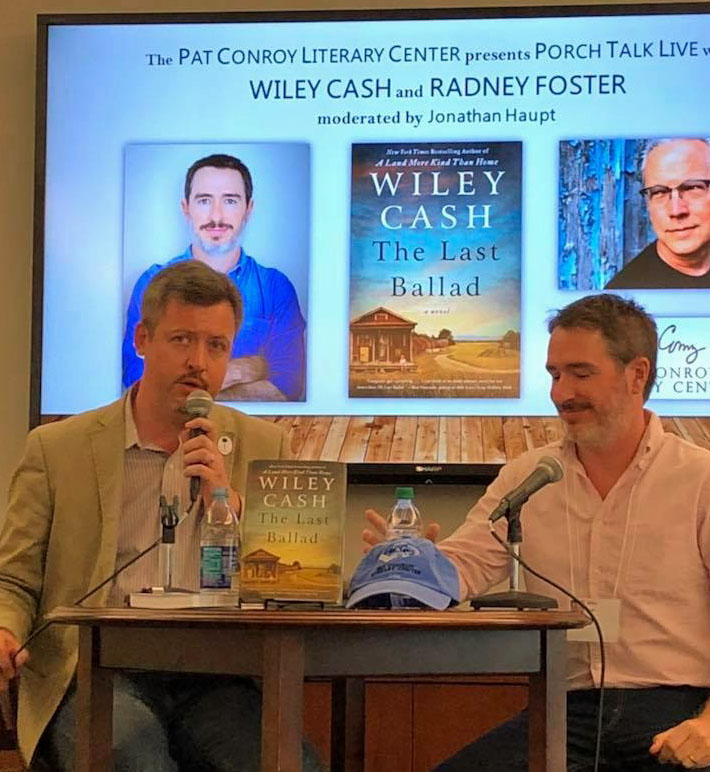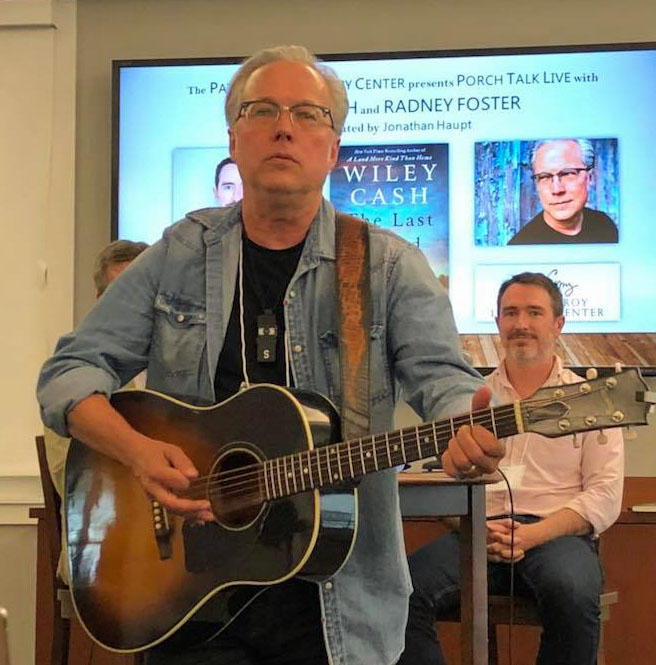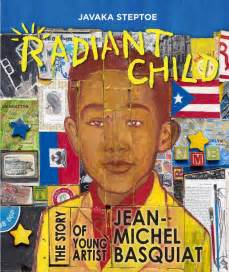 9. Javaka Steptoe, artist and author of award-winning children's books, gave a wonderful talk about his latest work Radiant Child, about Jean-Michel Basquiat, who  actually makes a cameo appearance in my novel CHERRY BOMB! There's a scene where Mare, the young protagonist, is watching an MTV video of Blondie and Fab Five Freddy, and Basquiat is in the background throwing up graffiti. Steptoe was a great presenter and I love the book.
10. My "parting shot" for the Festival is a group of street dancers I enjoyed watching as I walked from my panel in the Nashville Public Library to the author signing tent, which was right next to the Parnassus book tent. (Thanks to Parnassus for selling our books!) I missed the start of their dance, so I didn't quite get the significance of the articles of clothing strewn across the pavement, which they picked up at the end of the dance. But the music was haunting and I always enjoy dance.
That's a wrap for the 29th Annual Southern Festival of Books. Hope to return next year for their 30th year celebration!