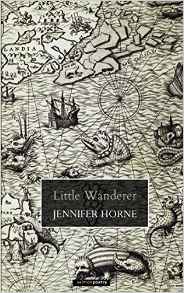 My friend Jennifer Horne is a poet. She's published several books of poetry, and also a collection of short stories. She's also a traveler. The cover of her latest book, Little Wanderer, features a seventeenth century map of Iceland and the Faroe Islands surrounded by a sea of monsters. The image is mystical, like the poet whose latest words wait inside the covers of the book, poised to take the reader on journeys to Greece, Italy, Bucharest, Prague, Amsterdam, England, and back home to less exotic but no less colorful places like Arkansas and Alabama.
My personal favorites were in the section on Greece—probably because I've made two trips to Greece—as a convert to Eastern Orthodoxy I was on pilgrimage—and I have such vivid memories that were called to mind by Horne's poems, especially the section called "Evil Eye." In Meteora, she shows a woman's grief over losing someone to a monastic call:
. . . We must sacrifice, you say, for the Lord.
Here I lie, your sacrifice, your lamb—
yet you walk ever higher up that rocky path,
never looking back, eyes set on the company of old men.
And later, in "Greece, I Love You, But You're Making Me Crazy," she explores issues of gender in her frustration that only men (and by the way, only male animals) are allowed on Mount Athos:
Still, you haven't allowed me
            Onto Mount Athos
Or almost a thousand years!
            Are my female parts
So very frightening?
You say I'm impure
            But you throw your trash
out the window.
Horne captures another side of life in Greece in "Letter from an Athenian Wife," in which a woman bemoans her place: "But Mother, the solitude! My servants have a better life,/meeting to chatter as they fill the water jugs, helping/one another in childbirth and sickness…."
As she turns her pen towards visits to Italy (where my husband and celebrated our fortieth anniversary—a trip all about the beauty of the land, the people, and the food) I loved her "Postscript to Paradise," in which she takes the reader through her journey as a poet to a place of happiness:
. . . Do I say I've weathered the pain,
this ship of mine has reached calm harbor? I will say,
looking out my window at nothing much, I am happy just
            to love the world again.
Perhaps my favorite poem in the book for the sheer joy of its rhythm and fun of reading was "Abbastanza." With a Dr. Seuss-type beating of her pen's drum, she makes me want to buy that cottage in a village in Italy.
Heading East, Horne takes us to Bucharest with several poems revealing darkness and fear ("Night Watch: Bucharest, Revisited") which transports the reader from Bucharest back to Little Rock, Arkansas, in 1960. If that connection seems odd, you must get this book and read these poems in sequence to follow her emotional journey. The title poem, "Little Wanderer," takes us vividly to Prague, as does "Sudek's Studio." Again, I loved this because of my own trip to Prague, where I remember with Horne, "walking down to the Old Town,/the Charles Bridge,/ clock tower, town hall…." And then there's "Musee," where Horne shows us how viewing nudes can help us feel more comfortable with our own bodies. (I had a similar experience in Italy once.)
Horne brings us back to the States with "Local Honey," in which she remembers a time in her youth: "I'm always welcome . . ./soon gears shift/and I am twenty,/kissing Sam Fiasca/as we drive down Cantrell Hill/in his 1950-something/brown Ford pick-up…."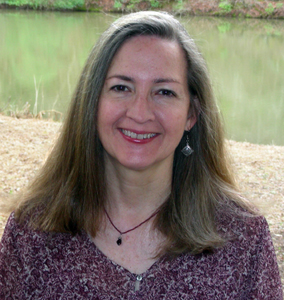 She switches gears with her ekphrastic piece, "Talisman,"—after a sculpture by Susan Perry and then gives us another glimpse of her soul in "Sound Over Water."
It's difficult to review this book without mentioning each and every poem. What a treasure. And what a joy to read it today, on the day after the presidential election, when my heart needed to take a journey away from all the craziness. Thank you for this gift, Jennifer.
Give yourself a gift—buy this book and enjoy the journeys inside. Or give it as a Christmas gift to someone who loves to travel, or just loves good poetry.