Fact vs. Fiction
For fiction writers who like to use experiences from our own lives or historical events in writing a novel—"facts"—there is an important question we should ask ourselves: "What if?"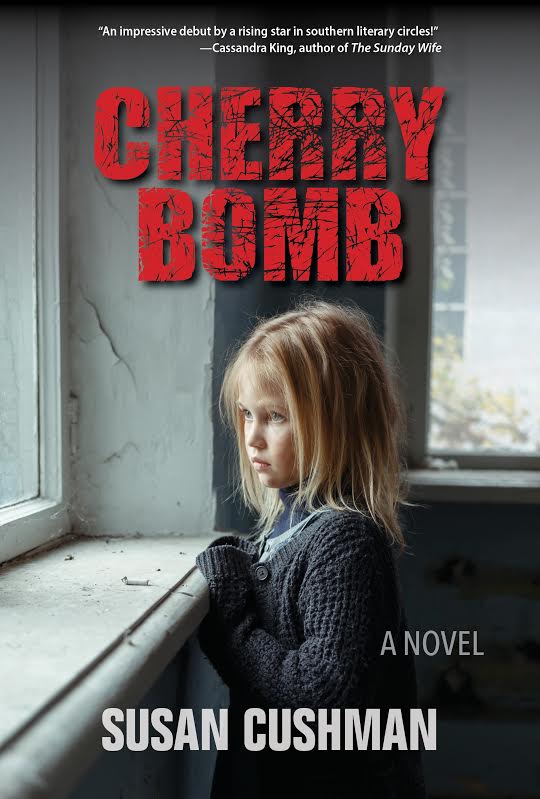 CHERRY BOMB
For many years I tried to write a (nonfiction) memoir about my experiences of sexual abuse as a child and young adult, of being part of a cult-like religious group, of my conversion from Presbyterian to Eastern Orthodox, and of my pilgrimages to monasteries and learning to paint—and later teach—the art of iconography. But eventually I decided to let those experiences inform a novel, instead of a memoir. As I began the process, I asked myself, over and over:
WHAT IF?
WHAT IF a little girl escapes from a religious cult and throws up graffiti as a cry for help?
WHAT IF she gets a scholarship to study art at the Savannah College of Art and Design?

WHAT IF she is mentored by a famous abstract expressionist artist?

WHAT IF she is introduced to iconography and visits a monastery to take a workshop?
WHAT IF there turns out to be a relationship between the girl, the artist, and a nun at the monastery?
WHAT IF their lives are touched by a weeping icon?
I answered all of these questions and more in my first novel CHERRY BOMB, which was published in 2017.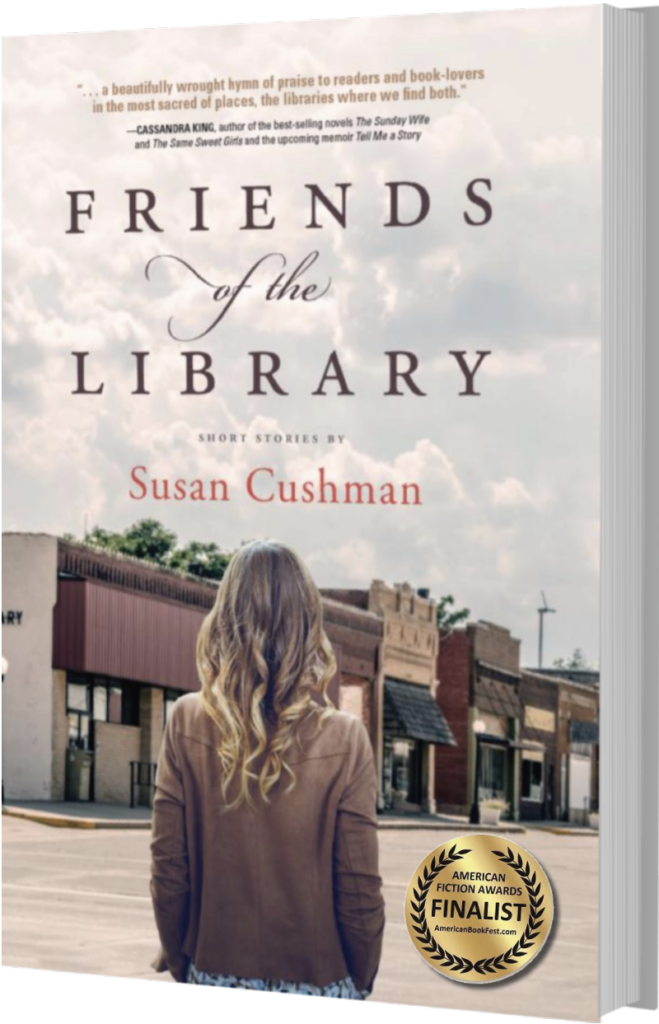 FRIENDS OF THE LIBRARY
My publisher for that book was from a small town in my home state, Mississippi, and he asked me to visit libraries in ten small towns on a "library book tour" for CHERRY BOMB. I did this, and after each visit, I sat down to write a (non-fiction) blog post about the visit. But then something wonderful and unexpected happened. As I began to write about my experience in towns like Eupora, Aberdeen, Senatobia, West Point, and Oxford, those two words came into my mind again, and I began to ask myself:
WHAT IF?
WHAT IF a fictional author visits those towns and becomes involved in the lives of some of the wounded people she meets at the Friends of the Library meetings?
WHAT IF this author falls in love with each town—with its history, its beautiful historical buildings, and the famous people who once lived there?

WHAT IF she uses her own experiences to help her fictional characters who are dealing with issues like Alzheimer's, cancer, sexual abuse, adoption, alcoholism, and homelessness?
Those short stories became a collection titled FRIENDS OF THE LIBRARY, which was published in 2019.
THE PANDEMIC
Then along came 2020 and the Covid Pandemic. I had fortunately almost finished my book tour for FRIENDS OF THE LIBRARY when everything shut down. Being isolated isn't really a bad situation for a writer, so in the summer of 2020 I sat down to write another book. I had received some wonderful feedback from readers of FRIENDS OF THE LIBRARY, and more than one of those readers emailed or Facebook messaged me to say this:

WHAT IF you turn the story about John and Mary Margaret—which is set in Senatobia and Oxford, Mississippi—into a novel? We want to know more about these two characters.
And so my new novel JOHN AND MARY MARGARET was born.
JOHN AND MARY MARGARET
John and Mary Margaret is a rare insider's look into the white privilege bubble of a young girl growing up in Jackson, Mississippi and participating in sorority life on the Ole Miss campus in the late 1960s. But it's also a candid portrayal of a young Black boy from Memphis who follows his dream to study law at the predominantly white university. As I wrote their story, I continued to ask myself:

WHAT IF?
WHAT IF? their shared love for literature blossoms into an ill-fated romance?
WHAT IF? I keep the fictional author Adele—who traveled through ten small towns in Mississippi on a library book tour in Friends—on in the role of a reliable observer-narrator in this book, using her as a fictional device by which John and Mary Margaret share their stories with the reader?

WHAT IF fourteen-year-old Mary Margaret has a chance meeting with the famous Southern author Eudora Welty in the summer of 1963, who lives in her neighborhood in Jackson, Mississippi (where I lived in the 1970s—although I never met Miss Welty)?

WHAT IF John and Mary Margaret meet at her sorority house to study during the fall of their freshman year (1966)?
WHAT IF John takes Mary Margaret on a date to a football game?
WHAT IF John participates with others in the Black Student Union in protests on campus?
WHAT IF Mary Margaret dates a White boy and is serenaded by him and his Sigma Chi fraternity brothers . . . "the sweetheart of Sigma Chi"
WHAT IF John and Mary Margaret go their separate ways after graduation—John staying at Ole Miss for law school, and Mary Margaret moving to Memphis to teach school.
WHAT IF I leave it to you to READ THE BOOK to find out what happens!
PRE-ORDER JOHN AND MARY MARGARET NOW from your favorite independent bookstore or online. It releases on June 8!