As I continue putting together a collection of essays for an anthology, I'm learning new things about the publishing world. Four of the 22 essays in the book are reprints from previously published material by well-known authors. The press I'm working with doesn't have money for reprint permissions, so I'll be paying for those myself. And I've gone begging with my hat in my hand.

First I went to HarperCollins for permission to reprint a chapter from a book by a well-known author they published. After sending them lots of details (publisher, pub date, first print run, price of book, world rights, etc.) they said they usually charge a fairly high fee for this author, but since I was working with a low budget, they would let me have it for only $100. This is a bargain, but it came with a caveat—something called a "favored nations clause." Here's how the clause is worded in my contract with HarperCollins:

FAVORED NATIONS: Permission is granted for the fee charged on condition that no higher fee is paid to another contributor.
Meanwhile another well-known author's agency sent me a contract for the same amount—$100—for reprint permission for one of her essays. That's two out of four. So far, so good.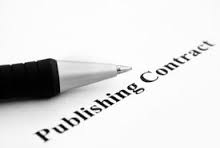 But then another press sent invoices for the other two authors' permissions, and they were asking $160 and $140. If I paid those fees, I would have to go back to HarperCollins and pay them $160 for their permission. So, I sent an email to this press telling them my situation and begging for mercy. It worked. They agreed to $100/each for their two authors. Whew. Now I've got four terrific reprints for only $400. I can do this.
Meanwhile the press publishing the anthology has agreed to pay the 18 authors who are writing new essays for the book $100/each, so I'm really happy about that. It's not much money for their work, but like me, they are all excited about the project and happy to be part of it. Writing isn't always about the money. In fact, it rarely is. But learning the business end of publishing is an important part of the work.
Can't wait to start editing and organizing those essays! A Second Blooming: Becoming the Women We Are Meant to Be is going to rock! (Coming in March of 2017 from Mercer University Press.)