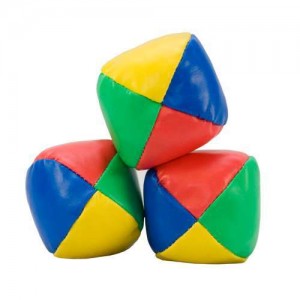 My husband can juggle. Literally—he can keep 3-4 balls in the air for quite a while. One Christmas I gave him a set of juggling balls, but he doesn't really need them to stay in practice. He does that quite well with his two careers and other interests. He can juggle writing an article for the New England Journal of Medicine while preparing a homile (sermon) for church, watching a football game, reviewing data for his latest clinical trial, and checking his email. Wait, that's 5 balls. Yep, he's pretty good at multi-tasking.

On the other hand, I tend to drop some of those balls when I get too many (more than 2) in the air at one time. But as a full-time writer, it's important to improve your juggling skills. I've got 5 balls in the air right now:

Ball #1—The Secret Book Club. This is the novel I just started writing on February 1. I'm about to finish the second chapter, but these are definitely rough drafts. And while I'm writing, I'm reading….

Ball #2—Iconic books of the 1970s. The women in The Secret Book Club will be discussing several of these, so I'm reading them so I can write believable book club discussions within the novel. Finished Richard Yates' The Easter Parade last week, and just started The Women's Room, by Marilyn French, yesterday. I love research.
Ball #3—"Dressing the Part". This is the essay I'm contributing to the upcoming Shoe Burnin' Anthology, to be published later this year. I'm on a third round of revisions with the editor now, so I'm hard at work trying to carry out his really brilliant suggestions, and I'm nervous that I'm not up to the challenge. This essay is going to be in the company of genius (the other contributors) so it's a bit intimidating. Gotta' strap my courage on and stay in the arena.
Ball #4—Queries for Cherry Bomb, my first novel. Staying on top of my submissions list takes a bit of work. Still waiting to hear back from 2 agents who have had the manuscript since October. Heard from a third one yesterday. Here's part of her email:
I've read some of the manuscript but not all—I do like your writing but haven't found myself pulled in as much as I'd like, given my already overfull plate and the general fact that I don't represent very much fiction at all.  I wonder if you would mind if I try my colleague (name) to see if she were interested in reading it?  She is a savvy young agent who is building her list, and she might respond to the topic and strong voice. 
Of course I said please try your colleague. With a half dozen rejections, several no-replies, and a few still reading, I'm trying to query 1-2 new agents each week as I continue to wait. Time-consuming (but I kind of enjoy this part) but necessary in today's competitive publishing market.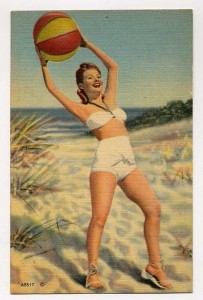 Ball #5—Submitting essays. I've got an essay I'm real proud of, and it's been rejected by 4-5 journals so far, so I'm continuing to submit it when good contests or interesting publications present themselves. It's been through one workshop and many more revisions, so I'm not going to polish on it any more right now, but it takes some time to stay on top of the submission process.
So, you see that the writing life isn't just sitting at the computer and watching the beautiful words flow from your fingertips. Oh, there are moments like that, but not many of them. It's mostly hard work.

Even at the beach.