I'm posting a day early because we have an 8:15 a.m. flight to Denver on Wednesday morning to spend Christmas with two of our children and their families. The gifts were mailed last week, and the kids are doing the cooking, so I've had a wonderful few days here to do what I lost most—write and edit.
The literary gifts I've received this season have come from twelve of the twenty-three women authors who are contributing essays to the collection I'm editing, A Second Blooming: Becoming the Women We Are Meant to Be (to be published by Mercer University Press in 2017). In the spirit of full disclosure, five of the essays are excerpts from previously published work, so those five needed no editing. I did have the pleasure of choosing them for inclusion in the anthology, inviting the authors to allow the reprints, and the joy of receiving those permissions. So now I've begun to receive the other 18 essays (which are due to me by December 31) and to enter into the editorial process with each of them. Today I read and edited two very different and wonderful pieces. I feel like a kid in a candy store as the stories start arriving in my inbox. Here's a teaser—today's titles are "Pushing Up the Sun" and "Woman on the Half Shell." Intriguing, right?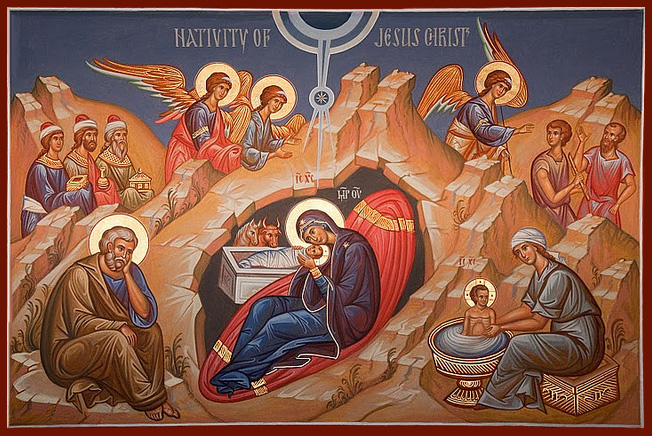 The other literary gift I received this week came as I read again a favorite poem of the season—Scott Cairns' "Nativity"—which I blogged about in this post from December 23, 2011: "Nativity: The Radiant Compass of Affection is Announced." Just click the link to read Cairns' poem and my reflections on it. "Leaning in" has become a trendy phrase since Cairns wrote that poem, but he meant it in a beautifully spiritual way, as he reflected on an icon of Christ's Nativity. The opening lines:
As you lean in, you'll surely apprehend

the tiny God is wrapped

in something more than swaddle….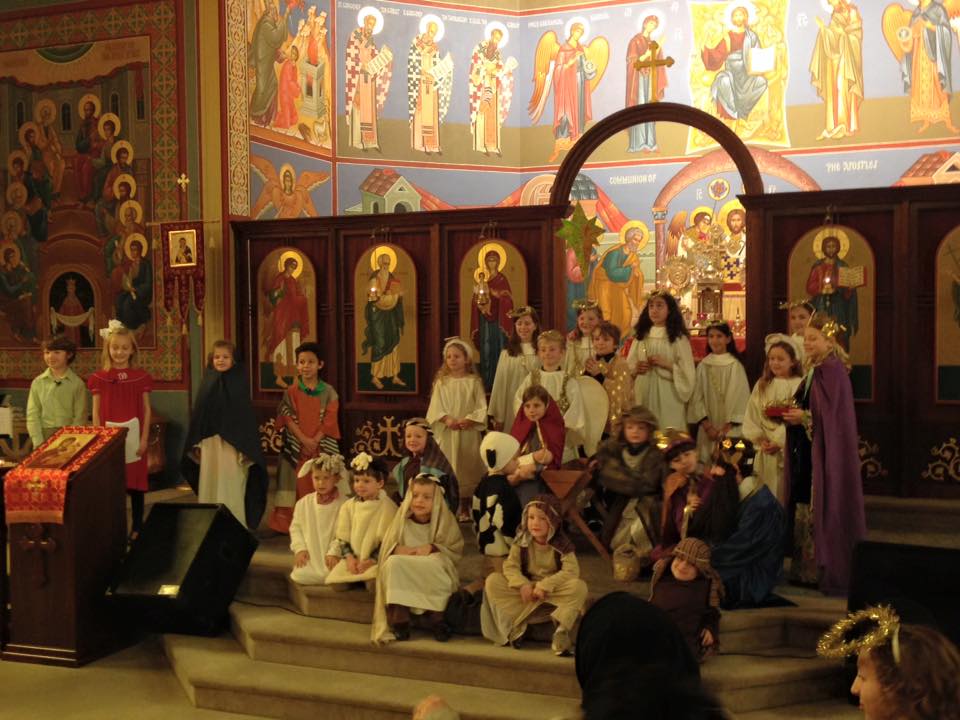 A third gift was the children's Nativity play at my parish this past Sunday (St. John Orthodox in Memphis). The writing, directing, acting and singing were all wonderful! One of my favorite lines was spoken by Joseph, when the innkeeper told him there were no rooms in the inn. He turned to Mary and said, "I'm really sorry about this." Joseph is often an unsung hero in the Christmas story, so I was happy to read this piece in the Huffington Post from a couple of years ago, "The Manly Side of Christmas."
That's all for now… and maybe until next week, since my usual Faith on Friday post falls on Christmas Day. Maybe I'll have time for a photo or two.
Merry Christmas to all!