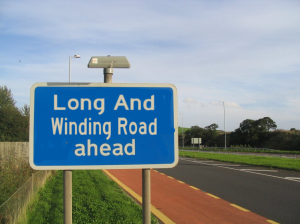 Most authors already know this. Many readers might be interested to know that getting a book published is often a difficult, long, drawn-out process. A few examples from my own (recent) experience and several of my writing buddies' stories:
In February I pitched an anthology proposal to the editor of a university press. He showed interest immediately, and I followed up with a formal proposal. We exchanged a couple of emails, one phone call, and then the waiting began. We spoke again yesterday and finally—four months after my initial contact with him—he's ready to do an advance contract and send my proposal out for peer review. Next step will be the editorial board. Finally the real work of gathering, editing and organizing the essays will happen. And then the draft of the book will go through the same process—peer review and editorial board approval. After that the final editing, cover design, marketing plan, etc. will come into play. My guess is the book will come out in 2017. This process is without an agent or involvement with the large publishing houses.
The novel, on the other hand, is still undergoing my third major revision. I hope to send it back to the agent by the end of July. She and her staff will read the new revision and either (1) ask for more revisions, (2) possibly involve another editor, or (3) sign a contract with me and start working to sell the book to a publisher. Then the editing process will begin all over again, this time with the publisher's editorial staff. I'm sure cover design and marketing will come into play at a much later date. I think I will be lucky to have this book out in 2017 and I began writing it in 2010.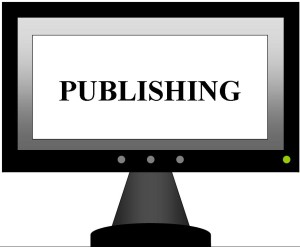 I have three writer friends who are in various stages with their work right now. One is working with another university press and has finished all the editing and is moving towards having advance reader copies in her hands. (She already has two published books.) A second friend (who has one published book) is working with a hybrid press and is about to have the cover design and advance reader copies of her second book, with a launch date in late July. The third friend (who already has published a book, an anthology, and numerous published short stories and essays) is in the query process for her novel. Several agents are reading it and another just asked for an "exclusive," which she wasn't able to give since other agents were already reading it, but the agent still agreed to read it. My friend is learning how to negotiate this process.
All this to say that writing isn't only about writing. Unless you are only writing a private journal. The publication process is indeed a long and winding road.