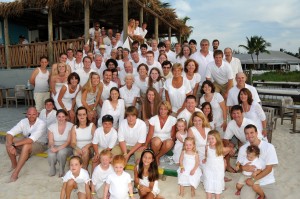 My husband has eight first cousins. One of them, David Wright, who lives in California, is a very successful businessman who generously shares his wealth to bring family together. The first time was about eight years ago. Dave invited the family for a week-long cruise to Alaska—his treat. Over seventy of us went, including our daughter, Beth. Jon and Jason couldn't go due to Jon's deployment to Iraq and Jason's Air Force training at the time. So glad Jon could come this time, but wish Jason and Beth were here with their families! (This Club Med doesn't allow children under age two….)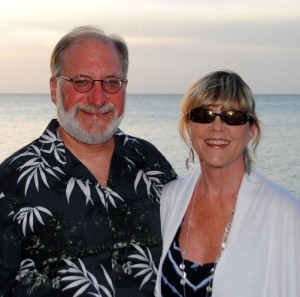 So, when David and his new wife, Zofia, invited us for a week at Club Med in the Bahamas, as many accepted his generous gift again. We arrived on Saturday, in the rain, and have already enjoyed two glorious days… lots of clouds which brings a bit of coolness (which I appreciate!). Sailing, snorkeling, water skiing, deep see fishing, tennis, swimming, and delicious food all day. We have an area of the outdoor dining deck for our group at lunch and dinner. It's awesome getting together with all these wonderful folks in such a beautiful environment.
I don't think I could find 70 relatives on my side of the family, and we're never had a family reunion. I love watching these people who live from California to South Carolina and Virginia, down to Georgia and Tennessee, instantly connecting and sharing memories.
I'll share a few pictures here… (watch for more on Facebook) from the sailing regatta (Bill and I placed 4th out of 10 teams, and we hadn't sailed in about 40 years!) and the cocktail reception… More later. VERY BAD INTERNET CONNECTION HERE, so I'm going back off the grid for more family bonding. Hugs from the Bahamas!