I'm following up on my recent post, in which I gave a link to information about the A Second Blooming Retreat this March 1-3 in Starkville, Mississippi, and in which I introduced one of the workshop leaders, Ellen Morris Prewitt. The retreat schedule is also in that post.
In the following post, I introduced another speaker, Nina Gaby.
And on Tuesday I featured Jennifer Horne.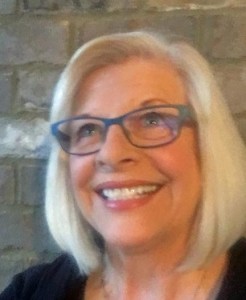 Today I'd like you to meet our final workshop leader, Kathy Rhodes. Kathy and I were co-directors, with Neil White, of the 2010 and 2013 Creative Nonfiction Conferences in Oxford, Mississippi. We've remained close friends and I was thrilled to have her contribute an essay to A Second Blooming. "Pushing Up the Sun," which I placed in the section titled, "Blooming After Loss," is about the sudden death of Kathy's husband, and her subsequent "blooming" as she worked through her grief.   Here's more about Kathy and the workshop she will lead on Sunday morning during the retreat:
Kathy Rhodes is author of Remember the Dragonflies: A Memoir of Grief and Healing. Her essay "An Open Letter" appeared in The Best Creative Nonfiction, Volume 3, and was singled out for a review in The New Yorker. She is Senior Writer/Editor at TurnStyle Writers. Rhodes lives in Nashville, where she enjoys gardening, kayaking, and walking her cocker spaniel.
Pushing Up the Sun – As life happens and hurts come, you have a choice of sitting by and waiting for healing or standing up and helping healing come: pushing up the sun. The more light you let in, the brighter your world will be. This workshop will be about proactively working toward healing, surviving, and thriving. Writing down thoughts and feelings helps you make sense of your own personal story. We will do some journaling with prompts. Journaling gets whatever you're dealing with out of your mind and onto the page. It's a tool to new insights, new perspectives, and self-discovery.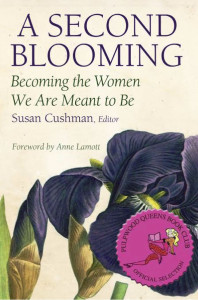 As I said in my previous posts, everyone who comes to the retreat will receive a copy of A SECOND BLOOMING: BECOMING THE WOMEN WE ARE MEANT TO BE (which I edited). There is housing at The Homestead Education Center, which is included with your registration, or rooms are available at a nearby hotel.
I can't wait to hang out with all the interesting women who come to this retreat, and to share our hopes and inspirations for our "second bloomings"!