I'm pinching myself so I'll know this is real. These six AMAZING literary rock stars have written blurbs for my novel, Cherry Bomb, which releases in August. This has been a six year (plus) project, and I couldn't be more excited about it. Or more pleased with Joe Lee at Dogwood Press for being such a great publisher. Thanks so much to these very busy, successful authors whom I'm honored to call my friends. I can't believe they said things like, "deft narrative control," "rising star in southern literary circles," "beautifully written, thoughtfully conceived," and "rendered with passion, acumen and concision." Cherry Bomb launches on August 8 (just three months away!) at Lemuria Books in Jackson, Mississippi (my home town). Here they are!!!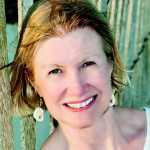 "In CHERRY BOMB, a troubled young artist finds a way to heal a horrific past in the intriguing world of street art, graffiti, iconography, and abstract expressionism. With deft narrative control, Susan Cushman weaves an unforgettable story of triumph and redemption that will linger long after the final page is turned. An impressive debut by a rising star in southern literary circles!"
—Cassandra King, author of The Sunday Wife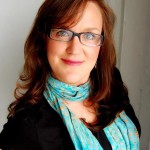 Using the life of real abstract expressionist artist Elaine de Kooning as a jumping off point, CHERRY BOMB fearlessly explores the intersection between art and spirituality, creating it as a palpable place where healing can occur. This is a bold, frank book, and Susan Cushman is a brave and talented writer.
             —Joshilyn Jackson, New York Times bestselling author of gods in Alabama and The Almost Sisters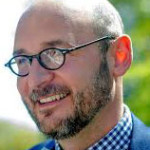 "Any book that opens with a young woman painting graffiti across the steeple-ridden town of Macon, Georgia, is my kind of story. Cushman depicts the South as it is, not the sentimental claptrap some people want it to be. No cliches to be found here, just God and art and beauty and pain—just like sitting in church."
—Harrison Scott Key, author of The World's Largest Man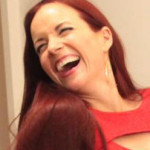 "How does Susan Cushman do it?  Out of the most unlikely materials—a teenage graffiti artist, an abstract expressionist painting teacher running from her past, and a reclusive nun who paints icons—she weaves an intricate tale that teases us with surprising connections.  This generous first novel is a tale of family and resilience and the healing power of art.  Beautifully written, thoughtfully conceived, CHERRY BOMB surprises and redeems."
—Beth Ann Fennelly, Poet Laureate of Mississippi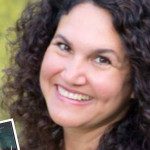 "By mixing the work of historical creatives with the risqué endeavors of a modern graffiti artist, Cushman takes a unique approach to examining the experiences of a young girl who turns to art while finding her way in life."
—Julie Cantrell, New York Times and USA TODAY bestselling author of Perennials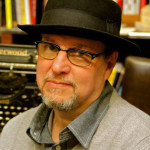 "Susan Cushman, in her marvelous first novel, tells the touching, parallel stories of two female artists, one famous, one not. The intersection of their lives, rendered with passion, acumen and concision, will entertain and enlighten you. The story moves as quickly as running paint, and, in the accumulation of detail, becomes a canny meditation on art and individuality, on spirituality and hope. Its indelible characters, especially its young graffiti artist, will take up residence inside you alongside Scout Finch and Frankie Addams."
            —Corey Mesler, author of Memphis Movie and Robert Walker