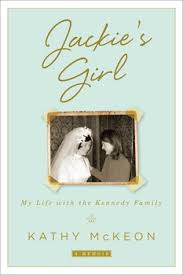 Kathy McKeon, who served as Jackie Kennedy's live-in assistant and sometimes nanny to her children from 1964 to 1977, has written a memoir, Jackie's Girl: My Life With the Kennedy Family. In an excerpt published in People Magazine, McKeon reveals (among other things) Jackie's secret for staying thin. A typical daily diet for her would look something like this: A boiled egg and tea in the morning, cottage cheese with fresh fruit at lunch, and a poached chicken breast or fish with a salad or steamed vegetables for dinner.
The memoir excerpt also reveals that Jackie often sneaked into the kitchen at night for ice cream… "just one spoonful… but a big spoon."
If you've been following my blog for a while you know that I struggle with eating disorders, weight gain and loss, up and down up and down for all of my life. Finally just over a year ago I managed to lost 17 pounds by maintaining a 1000-calorie diet for about six months and working out on the elliptical 2-3 times a week, but then I gained most of it back last summer when I got depressed after my mother died.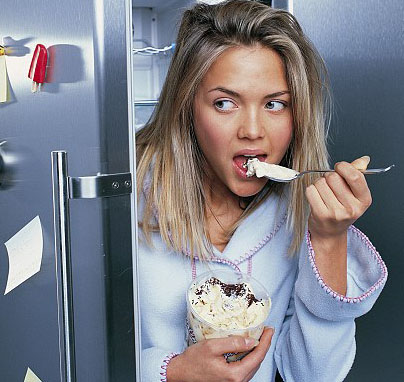 So… A couple of months ago my husband and I both decided to try again. He wanted to lose at least 20 pounds, and I wanted to lose 30 or more. We started out on this together during Great Lent, which is a time of fairly serious fasting for Orthodox Christians, but also just a good time for self-discipline. I'm pretty sure he's lost at least 15 pounds, and I've lost 12, and we're still going. We laughed one day when I said we should publish a book with our weight-loss secret. It would be a short book. Only two words: DON'T EAT. Seriously. He would eat one TINY meal a day, and I would eat 2-3 TINY snacks a day. I didn't count calories, but I'm sure I've been staying under 1000 most days. I'm still at it… considering it a long-term lifestyle change, not a "diet."
But I also allow that BIG SPOON of ice cream (or other treat) whenever I have a craving. Just not a big BOWL. It's all about eating TINY amounts of food when you're in your sixties and your metabolism has screeched to a halt.
Susan B. Roberts, coauthor of a Tufts University study on cravings, says that people who manage their weight best give in to cravings at times, and do it happily. I'm finding that works for me, too. No more guilt. And these "legal" binges can prevent the "illegal" ones that can end up in the consumption of hundreds of unwanted calories. (I'm still working on chips—which are super hard to eat in moderation.)
I'll probably blog about my journey again as it continues, so please stay tuned. It's helpful to know I'm not alone!