I'm off this morning to Orange Beach, Alabama, where I'm speaking at the 2018 Conference of the Alabama Writers Conclave (AWC). Check out the list of speakers here. So many good things about this event: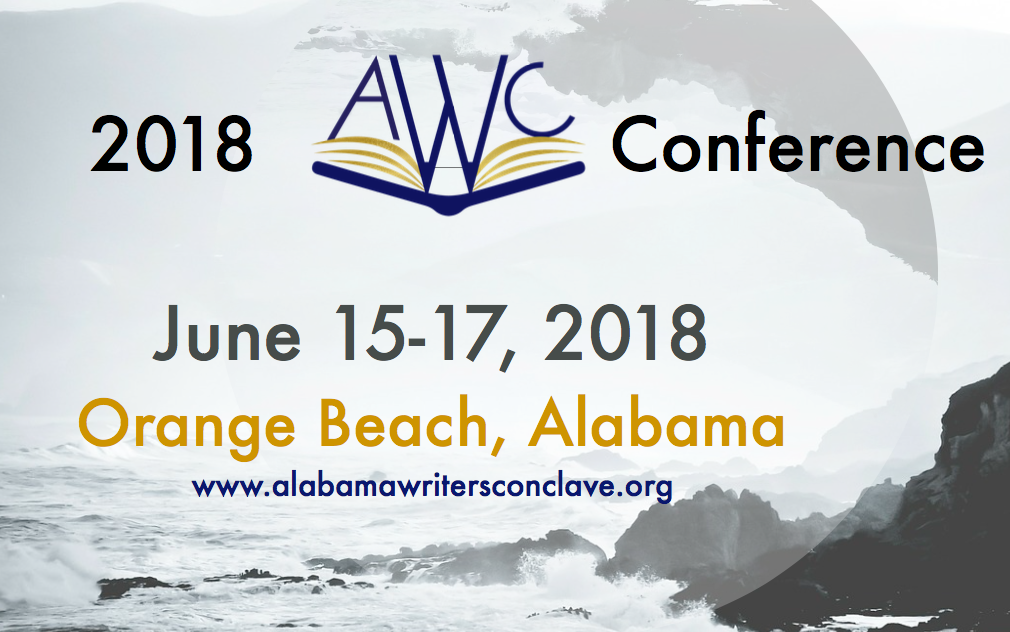 I get to hang out with my Alabama writer friends Jennifer Horne and Wendy Reed again (loved being with them in Birmingham and Tuscaloosa last week) and I finally get to meet Katherine Clark in person.
My husband is joining me for a long weekend on the coast. The AWC pays travel, two nights in a hotel, and an honorarium, so it's fun that I'm taking him as the spouse for this trip, after so many trips where he takes me as the spouse for his medical meetings. Tonight we'll have our final "anniversary week" celebration, with dinner at Fishers at the marina at Orange Beach. And hopefully he'll have some fun at the beach while I'm working on Saturday!
On Sunday we drive from Orange Beach over to Fairhope, where I'm joining Suzanne Hudson and Joe Formichella for a panel on Southern Writers on Writing at Page & Palette Books. I love this bookstore and this town, where I've been many times over the years for literary events and have made some good friends. 10 of us will be having supper at Tamara Downtown after the reading at Page & Palette Sunday afternoon.
Here's my schedule at the AWC Conference:
Saturday, 8:30 a.m. I'm teaching a workshop: "Working With Editors Memoirs, Novels, and Anthologies."

Sunday, 9:45 a.m. I'm on a panel with contributors Jennifer Horne, Wendy Reed, and Katherine Clark for Southern Writers on Writing. This will be my sixth event for this book, and I'm loving connecting with all the authors throughout the south on this book tour.
We're hitting the road in about two hours, so I'd better pack! Watch Facebook for photos. Have a great weekend, everyone!