Black History Month is almost half over. But it's not too late to do some reading to educate, awaken, or inspire. That's what I believe these books have done for me. (Side note, especially for Memphians, our wonderful Benjamin L. Hooks Library recently released this amazing short feature, "Librarians Explore Black History Month.")
Educate
Some of these books have educated me about so much Black history that I never learned in schooI. I grew up in Jackson, Mississippi, where I attended public schools for grades K-12. My college years were spent in Oxford at the University of Mississippi, and back in Jackson at Belhaven College. I remember very little Black history being taught in any of my classes. That was between 1956 and 1971, so I'm sure the curriculum has changed greatly since then.
Awaken
I am turning seventy in a few weeks, and I am so blessed and amazed to realize that I can still be awakened to new ways of thinking, which is what began to happen in my reading of several of the books on this list. I do not exaggerate when I say that they have been life-changing. I wrote a guest post for a friend's blog on this subject recently, "This is Me Speaking Out."
Inspire
Some of these books have fed my creative side as an author and have inspired me in my own writing. And I was so blessed that two of the Black authors on this list—Jeffrey Blount and Ralph Eubanks—were also early readers for my upcoming novel John and Mary Margaret, and have written generous blurbs for the book.
The Making of a Southerner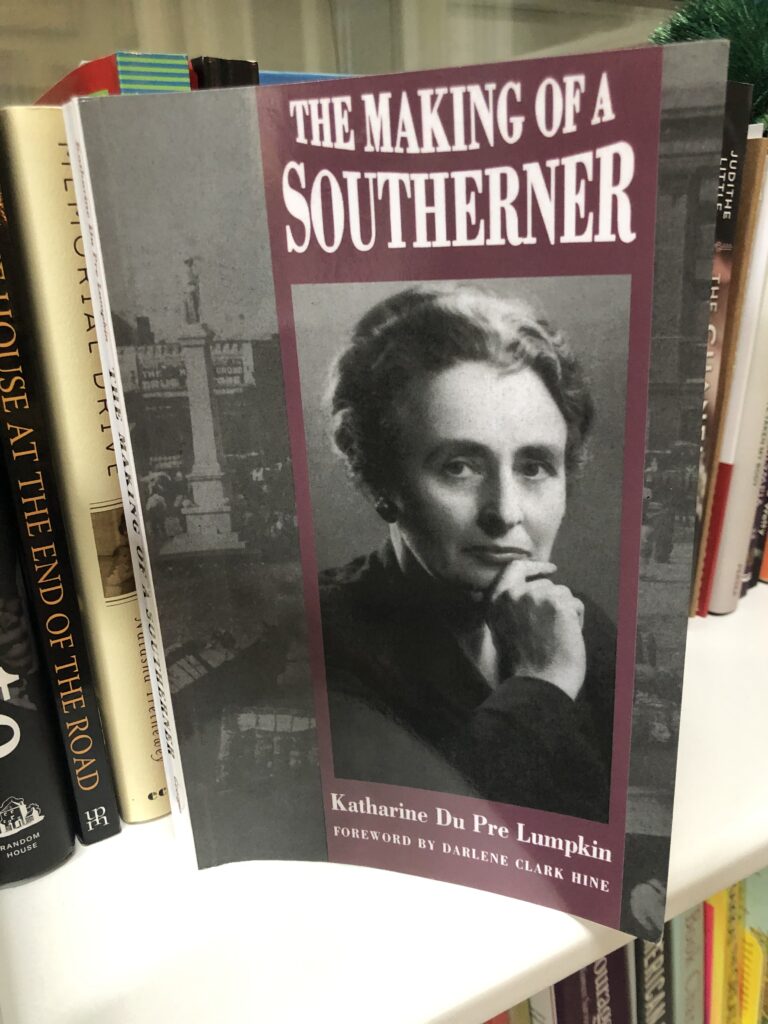 I read most of the books on this list in 2019 and 2020—including twelve books by Black authors. The thirteenth book on this list was my most recent read in 2021: The Making of a Southerner by Katharine Du Pre Lumpkin. It's an autobiography written in 1946 by a white woman who was born in Macon, Georgia in 1897. Lumpkin got her master's degree at Columbia University and her doctorate at the University of Wisconsin. Hers is a well-researched and documented book that covers the history of southern society from her childhood, where she was taught to be a "daughter of the Lost Cause" into her own changing viewpoints and champion of civil rights issues—not only for Blacks but also for women—as an adult. Lumpkin's father was a member of the Ku Klux Klan.
Reading List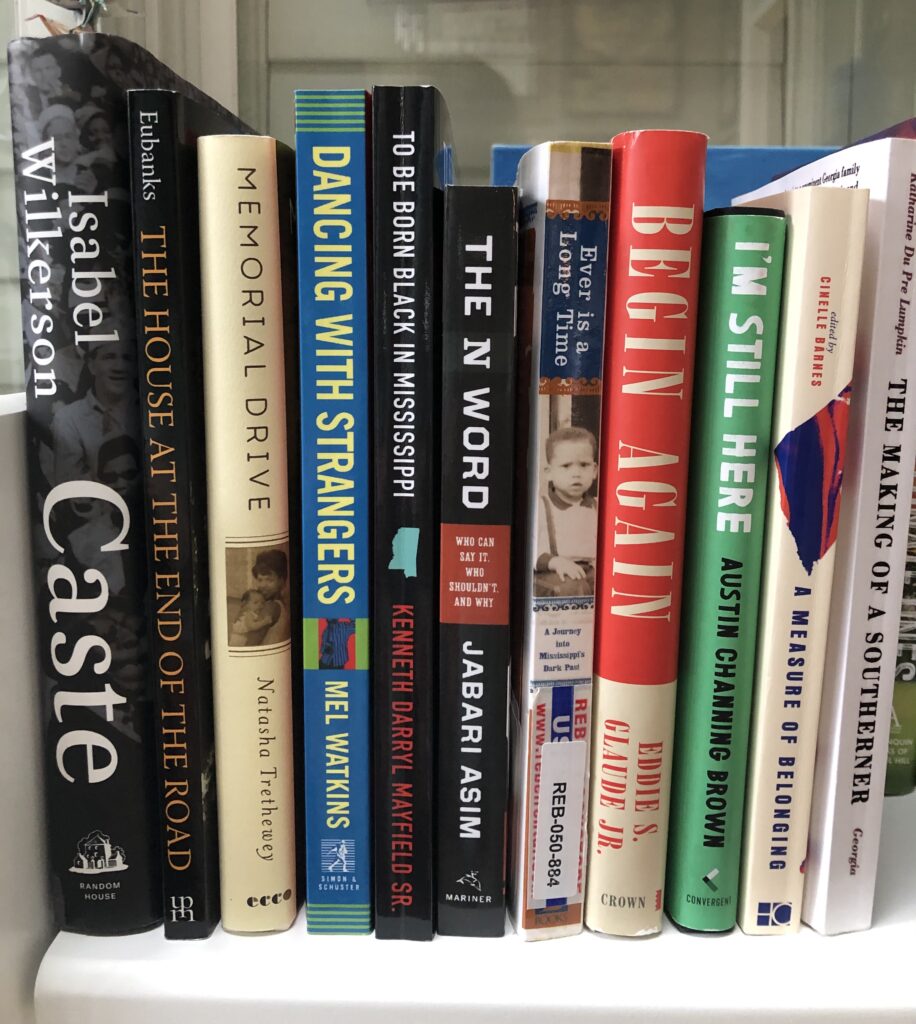 I could write pages about each of the books on this list of amazing works by Black authors, but I will just offer the titles and authors here. I cannot over emphasize their impact on me as a reader, a white southerner, a woman, a grandmother of mixed-race granddaughters, and a writer.
Caste by Isabel Wilkerson
Ever is a Long Time by Ralph Eubanks
That Black Abundance by Kiese Laymon
The House at the End of the Road: A Journey into Mississippi's Dark Past by Ralph Eubanks
The Emancipation of Evan Walls by Jeffrey Blount
Memorial Drive by Natasha Trethewey
To Be Born Black in Mississippi by Kenneth Mayfield, Sr.
Dancing With Strangers by Mel Watkins
The N Word: Who Can Say It, Who Shouldn't, and Why by Jabari Asimi
Begin Again: James Baldwin's America and Its Urgent Lessons For Our Own by Eddie S. Glaude, Jr.
I'm Still Here: Black Dignity In a World Made For Whiteness by Austin Channing Brown
A Measure of Belonging: Twenty-One Writers of Color on the New American South, edited by Cinelle Barnes
Southern Writers on Writing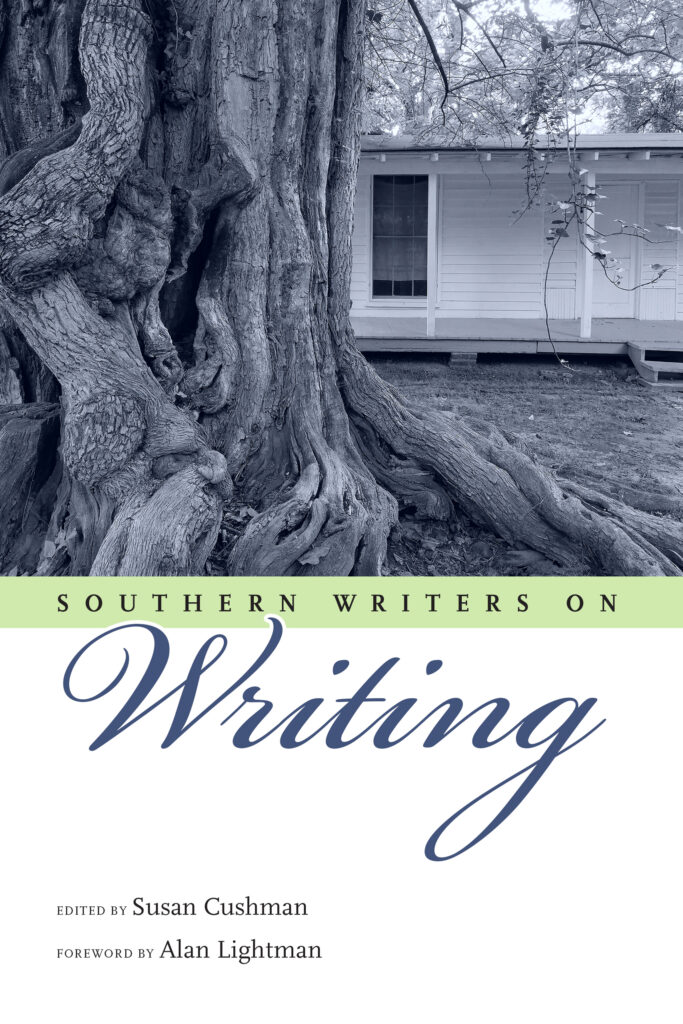 In 2018 I edited a collection of essays by twenty-six southern authors. Four of them are Black. In this blog post from that year, "Writing About Race," I gave a sneak preview of several of the essays, including three by Black authors. I didn't include Southern Writers on Writing in my list of books for Black History Month, but these essays are worth checking out.
Thanks for reading, and I hope that I've inspired you to choose one or more of these books for your own Black History Month reading . . . or any time!