Veuve Clicquot, Grande Dame of Champagne
Happy pub day to Rebecca Rosenberg! Here's the blurb I wrote for the book, which I've also posted on Amazon and Goodreads: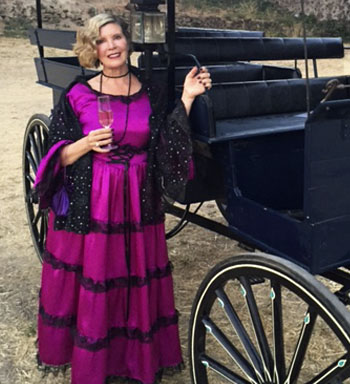 Rebecca Rosenberg has penned a spectacular saga of the first of the "Champagne widows" of France, Barbe-Nicole Clicquot. With her gift, known as Le Nez (the nose), Barbe-Nicole can "smell the stink of a lie or the perfume of a pure heart. Or the heartbreaking smell of what could have been." Along with her expertise she possesses courage and vision, overcoming incredible odds again women who dare to step up as entrepreneurs during the time of the Napoleonic Code, which left widows without rights to property—in Barbe-Nicole's case, her Champagne business. Seamlessly interwoven with historical letters from Napoleon, the book sweeps the reader into the late eighteenth and early nineteenth century world. But it's her imaginative tale of Veuve Clicquot's personal life that captured me and wouldn't let go until the end, leaving me wanting more!