In my first post of 2018, "Don't Look Back," I shared two more wonderful quotes from the Bright Ideas quotes and A Woman's Book of Inspiration, two wonderful Christmas gifts from my daughter and daughter-in-law. I'd like to share two more today. (I shared my first quotes selections on December 28, "Bright Ideas and Inspirational Quotes.")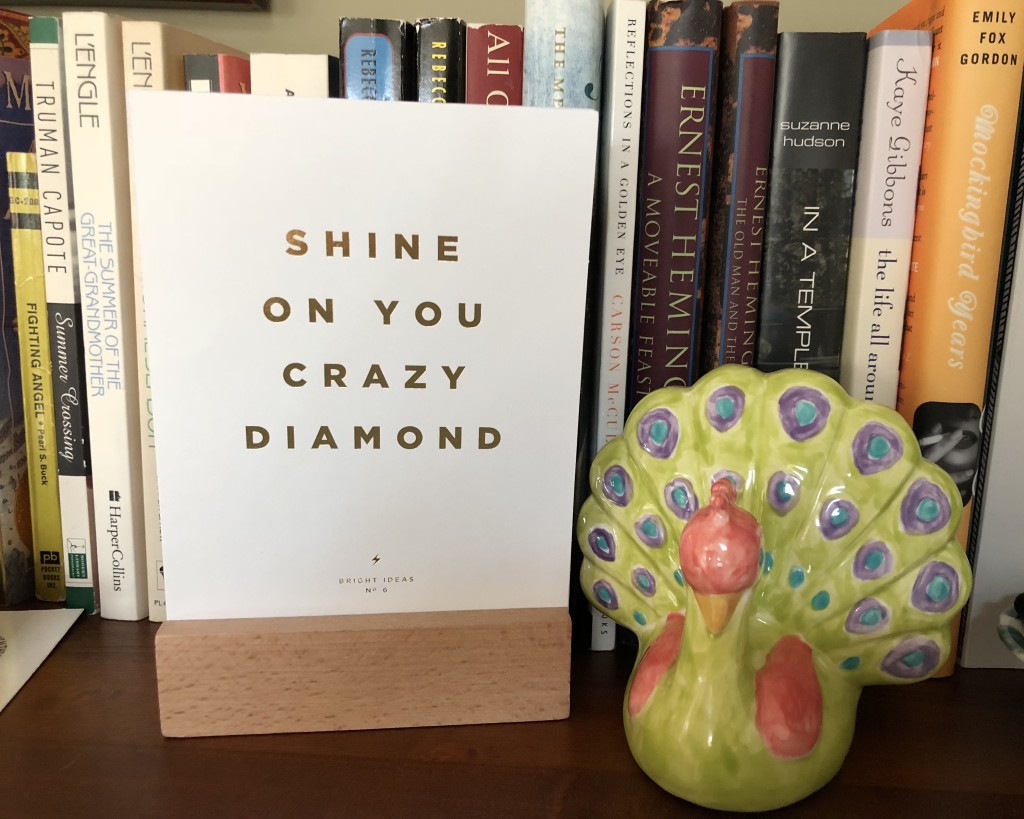 And from A Woman's Book of Inspiration:
"Women have to summon up courage to fulfill dormant dreams."–Alice Walker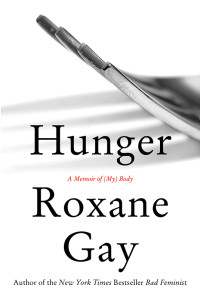 One woman who has certainly summoned up a tremendous amount of courage in her personal life and in the literary world is Roxane Gay. I just finished reading her memoir HUNGER yesterday… my seond book to read in 2018. (If you're not familiar with Gay, some of her other books, short fiction, and essays are listed here.) The author Ann Patchett sums up how I feel about the book:
It turns out that when a wrenching past is confronted with wisdom and bravery, the outcome can be compassion and enlightenment—both for the reader who has lived through this kind of unimaginable pain and for the reader who knows nothing of it. Roxane Gay shows us how to be decent to ourselves, and decent to one another. HUNGER is an amazing achievement in more ways than I can count.
If you're a regular reader of my blog you know that since I quit drinking (on September 8, 2017) I've struggled more than ever with food issues, which is why I picked up Gay's book. It's not a "how-to" or a "I did it!" book. At all. But it's so candid and full of compassion… and courage. Gay was raped as a young girl, and this is a testimony to the way that experience has shaped her life. Like Robert Goolrick's powerful memoir, THE END OF THE WORLD AS WE KNOW IT, it's a tragic but beautifully written description of what childhood sexual abuse does to a person. I did a guest blog post for Writer's Digest in 2011 about Goolrick's book and its affect on me and my writing here:
Writing Memoir: Art vs. Confessional
My essay, "Eat, Drink, Repeat: One Woman's Three-Day Search for Everything," was published in the anthology THE SHOE BURNIN': STORIES OF SOUTHERN SOUL in 2013. It's really a look inside my own disordered eating. I think Roxane Gay would understand. As would Robert Goolrick. Here's an excerpt from Gay's book that reminded me of what I felt writing my essay:
When I am eating a meal, I have no sense of portion control. I am a completist. If the food is on my plate, I must finish it…. At first it feels good, savoring each bite, the world falling away. I forget aout my stresses, my sadness. All I care about are the flavors in my mouth, the extraordinary pleasure of the act of eating. I start to feel full but I ignore that fullness and then that sense of fullness goes away and all I feel is sick, but still, I eat. When there is nothing left, I no longer feel comfort. What I feel is guilt and uncontrollable self-loathing, and oftentimes, I find something else to eat, to soothe those feelings and, strangely, to punish myself, to make myself feel sicker so that the next time, I might remember how low I feel when I overindulge. I never remember. This is to say, I know what it means to hunger without being hungry.
And so as I continue my personal and writing journey in 2018, I'm inspired by Gay's courage, and by her art. And by Alice Walker's inspirational words.