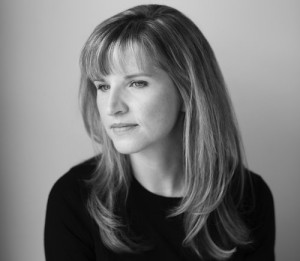 I swear I was drawing comparisons of Tara Westover's memoir EDUCATED to Jeanette Walls'  THE GLASS CASTLE before I read the same comparison in a blurb by Susannah Cahalan on the back cover! I don't think I got more than a few chapters in before I could see the resemblance . . . the hardscrabble lives that both Westover and Walls lived as children growing up in violent dysfunctional families . . . and especially the love they each maintained for their abusive parents. I think that love and forgiveness are what stand out as most powerful to me in this book. I kept thinking "Get out of there, Tara!" over and over as she returned to the home and environment that almost killed her several times. The power her parents held over her is a testament to the strength of certain mental illness cocktails, such as her father's bipolar/schizophrenic/narcissism.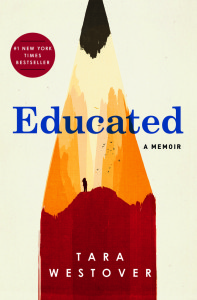 Set in the mountains of rural Idaho in a fundamentalist Mormon sect, Tara and her siblings barely survived their father's delusional and often violent behavior.  The fact that she was able to leave—much less study and receive advanced degrees at Brigham Young University, Harvard, and Cambridge, is nothing short of a miracle. Did I mention that she never went to elementary, middle, or high school? And received no organized schooling at home?
If Westover's story isn't enough to fill a great memoir, her writing is the icing on the cake. She has an obvious gift with words, which was only enhanced by the education she received once she was able to escape the bounds of home. And maybe even while living at home, as she read and studied in secret. And by observing her family and the world around her.
I'm a slow reader, but I read this in just a few days. Okay, I've been sick and staying home for most of the past two weeks, but usually I resort to television when I don't feel well. I could not put this book down. It's up at the top of my favorite books of 2018 now. (I'll publish my list soon.)
Kudos to Westover for having the courage to not only survive the terrors of her childhood, but to thrive as she moved out to get an education, and then to share her story with the world.