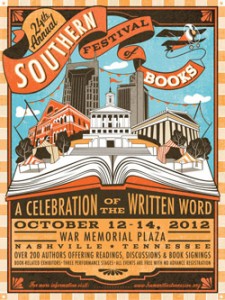 I'm getting excited about my trip to Nashville (today) for the Southern Festival of Books. Our panel for Circling Faith: Southern Women on Spirituality, will include co-editors, Jennifer Horne and Wendy Reed, and me. We're up at 12 p.m. on Sunday, October 14, in room 31 of the Legislative Plaza.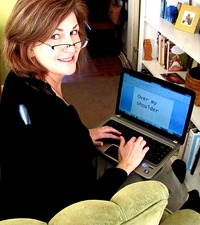 The SFB Schedule is jam packed with authors I want to visit or meet—many of whom are scheduled at the same time, so choices will have to be made. Some of my Friday afternoon choices includes Padgett Powell at noon, Stella Suberman (also a Circling Faith contributor) at 1 p.m., Naomi Judd at 3 p.m., and the panel I'm most excited about today: Julie Cannon, Krista Phillips and my friend Julie Cantrell, at 4 p.m. Their topic? "Heroines in Pursuit: Novels of Discovery and Faith." But then something unexpected happened to one of these women of faith, Julie Cannon. She died. Suddenly, in her sleep, Tuesday night. Courtney Walsh has a lovely blog post about her, "Live Well: In Honor of Julie Cannon." And Julie's last blog post is here, "Jesus is Just Alright With Me," from September 3. It was release day for her latest novel, Twang, about which she says,
"Today, as my story is released, I wonder, did I get it real enough? Will even non-Christians appreciate Twang? If you like spiritually daring stories and you're not turned off when Jesus shows up, I hope you'll consider checking out Twang."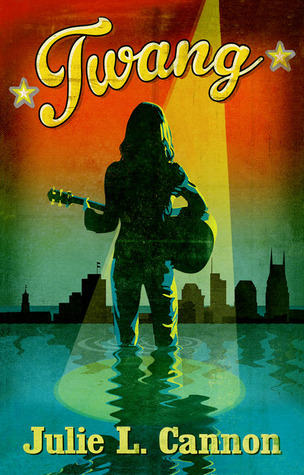 I was planning on buying a copy of Twang at the festival, and having it signed by Julie Cannon. I will still buy the book, and I'll grieve the loss of another strong female voice writing about faith, along with the gritty things in our lives. Julie's sudden death is another opportunity to look at my life as though it could end at any moment. Because it can. And, well, another chance to circle faith.
So, I won't just be hanging out at the Festival all weekend. Tonight I'll be visiting my Goddaughter, Stacy, and her family. It's her husband, Jared's, birthday. And their son, Jackson, is my Godson. Can't wait to see all of them!
And on Saturday after a day of choosing which authors to listen to, including Christa Allan (on a panel titled "Jesus Take the Wheel—Novels of Family & Faith"), Memphis' Kristen Iversen, and my friend from Oxford, Tom Franklin, I hope to go to Kory Wells and her daughter, Kelsey's, CD Release Party for "A Decent Pan of Cornbread." And my new friend, Karissa Knox Sorrell will be on the Chapter 16 outdoor stage from 4-6 p.m. Then there's the authors' reception at The Arts Company at 6:30.  
At 9:30 Saturday night I'll be joining Circling Faith co-editors Jennifer Horne and Wendy Reed at The Bluebird Café to hear (Circling Faith contributor) Marshall Chapman sing. I've always wanted to go there, and I'm thrilled that my first experience will be a musical-literary event: "Literary In the Round."
On Sunday, our panel for Circling Faith is first on the day's agenda: 12 p.m. We'll be signing books on the colonnade after the panel, at 1 p.m., and then I'll head back to Memphis. I'm usually floating on air after such special events, and I'm sure this weekend will be exciting. But there will also be somberness in that air with the loss of Julie Cannon. I can't wait to read Twang. May her memory be eternal. Have a great weekend, everyone, and I hope you'll check back in for Mental Health Monday.