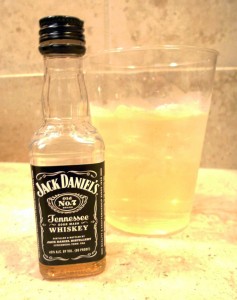 Two weeks ago I did a post called "The Hidden Pantomime of Sorrow." Last Monday I teased you with "Swimming Towards Hope."  Today I'd like to offer some of that hope to my readers who identify with my struggles with eating disorders, depression, and similar issues. If you're expecting magic answers or a quick fix, just move along—there's nothing here for you. But if you're ready to take a baby step towards finding peace in the midst of these struggles, maybe you can find something helpful in what I'm going to share today. It comes from three diverse sources: Caroline Knapp (Appetites: Why Women Want) and two contributors to Circling Faith: Southern Women on Spirituality—Marshall Chapman and Barbara Brown Taylor. (I was going to include Augusten Burroughs' wisdom in his new book, This is How, but I'm saving that for another Monday. He needs a day all to himself.)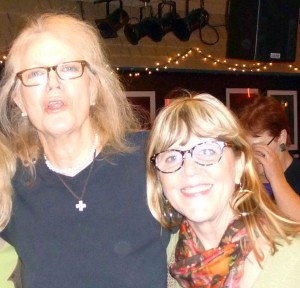 This past weekend at the Southern Festival of Books in Nashville, I was honored to be on a panel with Marshall Chapman, whose essay, "Going to Church," appears in Circling Faith. But first Marshall took me to church on Saturday night. She appeared in an evening of "Literary in the Round" at the Bluebird Café. Her songs touched me even more deeply than her writing, and I found myself in tears more than once during the evening. And then when she joined our panel at the Festival the next day, the blessings just continued to flow.
Marshall read a section of her essay in which she describes her struggle with what to wear to church on her first day to attend in twenty years. (She had been in rehab for depression, alcohol and drugs.) We all talked about our bodies and clothing during the panel on Sunday, and at one point Marshall mentioned her "chicken neck" with something akin to affection, saying, "It's a fair trade for all the rough living I've done." She was also quick to encourage me (and others) not to feel regret for anything in our past. After all, it's the past. It's gone. Her positive outlook on the present is contagious. Her essay ends with these words:
"It's like the whole world has become my church. And every breath I take is a prayer."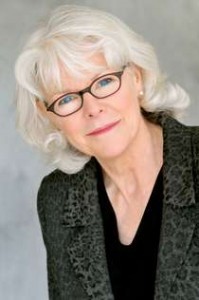 Circling Faith co-editor, Wendy Reed, read part of Barbara Brown Taylor's essay during the panel yesterday. (Taylor is the author of twelve books, including An Altar in the World: A Geography of Faith.) Her essay is called "What the Body Knows." She describes the love-hate relationship so many women have with their bodies:
"My body was never lovely enough—never flexible enough, graceful enough, fast enough, skillful enough—to win my approval."
It took Taylor years to make peace with her imperfect body. An ordained Episcopal priest, she credits the sacraments with this healing:
"Sacraments schooled me in the wedding of spirit and flesh. I learned how to do the official ones in church—not just communion, but also baptism, reconciliation, the laying on of hands—and then, when I had the hang of seeing the holy in the most ordinary things, I moved onto celebrating the sacraments of picnic lunches ordinary baths, forgiving embraces, and rubbing sick friends' feet. . . ."
As her body aged, she embraced it in a new way:
"… unlike Nora Ephron, I do not hate my neck. This is my body, complete with pale skin, lumpy thighs, aging flesh. Living in it is the sacrament I know best. Every single day I am presented with the opportunity to wake up, say something kind and thankful over this body, and offer it to the world in a way that promises to be useful…. My body knows this: this is my soul's home on earth, in which I am pleased to dwell."
After our readings, we had a wonderful Q & A time with our audience. The conversation—about everything from bodies, eating, drinking and clothing to church, cussing and praying—continued out onto the signing colonnade where these wonderful women stood in line to have us sign their copies of Circling Faith. I was humbled by their stories and their wisdom, and the wonderful exchange between writers and readers. They blessed us by their presence at the event. And I came away with a new appreciation for my body, as flawed as it is.
This might seem like a bumpy segue, but I want to close with some more insights from Caroline Knapp:
"What we want, of course, what lies in the cupboard marked important, is connection, love: If the deepest source of human hunger had a name, that would be it; if the boxes of constraint in which so many women live could be smashed to bits, that would be the tool…. Love—the desire to love and be loved….—is the constant on the continuum of hunger…."
Nothing really new about that, right? We all want love. But how does love help us break the destructive cycles of eating or drinking or depression? Knapp says that therapy helped, but it wasn't the whole answer. Like me (and millions of others, apparently) her whole world was wrapped up in WANTING: 
"I wanted (at worst) to stay thin and (at best) to stop worrying about staying thin…. I suppose I suffered from the form of delusion that always accompanies obsession, which is to view the object of desire as the solution rather than the problem: If I could get weight and eating under control, the rest would follow, I'd find peace."
Sound familiar? For decades I've told myself those same words. She continues:
"I am somewhat stunned, and a little rueful, at how arduous it all is, how long it can take a woman to achieve a degree of balance around appetites, to learn to feed herself and to understand and honor the body, and to hunger for things that are genuinely sustaining instead of hungering for decoys."
Bingo. This is the balance, the peace, the acceptance that Marshall was talking about on Sunday. That Barbara Brown Taylor writes about. But once we learn to quit hungering for decoys, how do we redirect that hunger?
"Hunger, no matter how uncomfortable, is like fuel; it's what keeps you striving, it's what powers those baby steps, impels you in fits and starts onto new terrain…. There are moments of contentment, moments of sudden alignment between body and mind and spirit, moments of feeling fed that arrive unexpectedly, like gifts from the universe…. These are moments, which in the end may be the best you get in this life: flashes of satisfaction, glimmers and tastes of hope, fleeting moments that you have to relish and eat up like pie."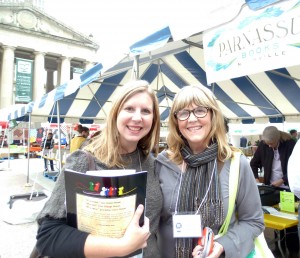 I had some of those moments this weekend—when several women from Nashville who came to our reading and bought our book told me how much they could relate to my story and how much it helped them. And listening to the strong feminine wisdom from my fellow contributors to Circling Faith. And especially to the music of one of those strong women of passion. Like this one, "Leaving Loachapoka." And this one, "I Love Everybody." My favorites were "Blaze of Glory" and "Not Afraid to Die," but I can't find a link to them. Yes, today I'm relishing those moments, those flashes of satisfaction, those glimmers and tastes of hope. And for right now, they taste better than key lime pie. Maybe even better than good Bourbon. At least that's what my soul is telling my body today. And that's the best I can do. That and try to love.