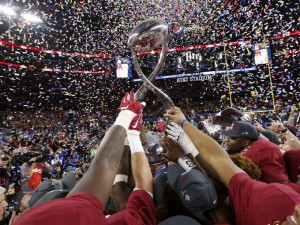 My husband and I went to two parties last night. The second one was a New Year's Eve party given by our wonderful neighbors (two doors down—no driving home) Tony and Niamh Martinez. Tony is from Chili and Niamh is Irish, and they have two precious kids. Great family who loves to celebrate. They are the ones who always win the neighborhood decoration contests at Halloween and Christmas. We are blessed to have them as neighbors and friends.
After we toasted the New Year on New York time, we headed home to watch Alabama win the Cotton Bowl (we recorded it)—go SEC! I headed to bed around 1:30 and my hubby stayed up 'til 2:30. We were happy to sleep in 'til 10 am today!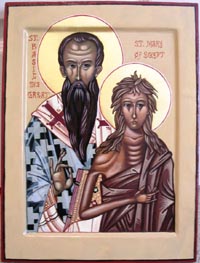 But the FIRST "party" we went to last night was Vespers at St. John Orthodox Church… in honor of Saint Basil the Great, whose Feast Day is January 1. Basil is my husband's patron saint. He established the first hospital, and William is a derivative of Basil, so Basil is the perfect choice for my physician husband. After Vespers we enjoyed champagne and a potluck party with our brothers and sisters at St. John until around 9, before heading back to the neighborhood for party number two.
What a beautiful mix of religious and secular feasts. Of church friends and neighbors. Of prayers and music on Time Square and football. Such rich traditions worthy of celebrating.
Meanwhile out in Denver, our two younger "kids" were having a sleepover. I love this picture of the cousins (our four granddaughters) getting ready for bed…. And a midnight check by the parents from downstairs. Two generations bringing in the New Year.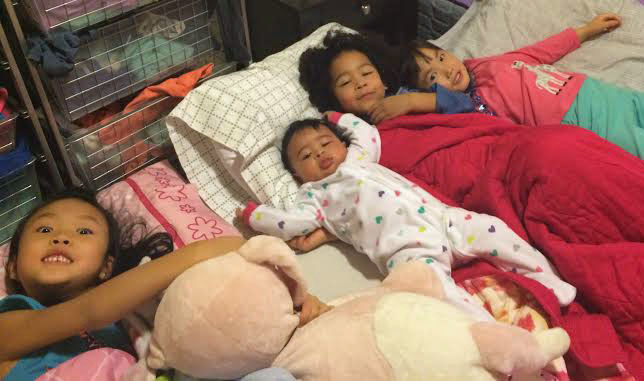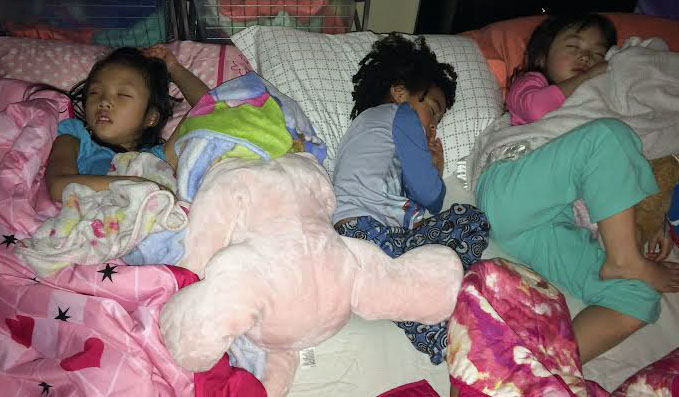 On New Year's Day/Saint Basil's Day, our tradition for many years has been to host an all-day open house with football watching, foot and drink, and board games. We apologize to those who were disappointed that we're not hosting this year. Instead, we're having a small group of other Ole Miss alums over tonight to watch the Sugar Bowl. Hotty Toddy! And Good Wassail, everyone! (I'm making egg nog ice cream and Bourbon smoothies, but if you want to make wassail, here's a video showing how.) To make the smoothies, put 1 quart egg nog ice cream and 4 oz. bourbon in the blender. This makes 4 clear plastic wine glasses of smoothies. I made 12 ahead of time and froze them with plastic wrap on top. Will serve tonight with spoons for stirring.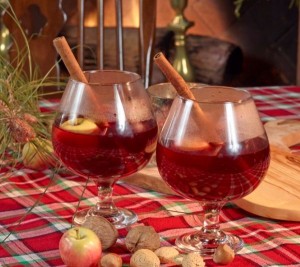 Love and joy come to you,
And to you your wassail, too,
And God bless you and send you a
Happy New Year!
(Listen to the lyrics sung beautifully here and enjoy the gorgeous photography.)