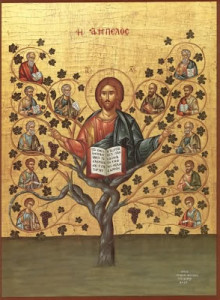 I rarely write about politically-charged issues. Especially when they are also religiously-charged. Like the recent Supreme Court decision to legalize gay marriage. When a political conservative—or even a moderate—voices her opinion on Facebook, she risks lots of hateful comments and unfriending. I've never understood why some people only want to be friends with people who agree with them, but that's another issue altogether.

So today I'm going to try to share a different view on these issues. I was encouraged by an article in last Sunday's Memphis Commercial Appeal by David Allen Hall. Commenting (in Viewpoint) on Bruce Jenner's very public sex change, Hall says:

Christians have a mandate to love all people and to exact justice and mercy unequivocally. But in no way does this duty position us to accept or conform to a morally confused and politically bankrupt worldview.

That right there will lose him hundreds, if not thousands, of Facebook friends. And then he continues:
To disagree with Jenner's actions is my right, and to speak out is my obligation…. To disagree does not make me a hater.
Although Hall's article is about transgender issues and not legalizing gay marriage, he's speaking from a conservative Christian perspective, which applies to many of these issues.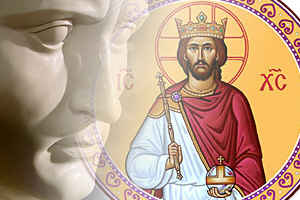 I've read several articles and sermons by Orthodox Christian priests since last Friday's events, and one theme I often see repeated is the old "hate the sin, love the sinner" mantra. It's becoming increasingly difficult for conservative Christians to hold this position in our muddy cultural landscape. What does it mean to love someone? Can you really love someone and disagree with his lifestyle? I think Jesus did just that. And he also said—to Pilate—"My kingdom is not of this world."
The United States is not the Kingdom of God. Christians in this country are free to hold whatever political opinions they want, as are followers of other faiths as well as those who hold to no faith at all. But when things don't go their way, I think it's important to remember Christ's words about His Kingdom.