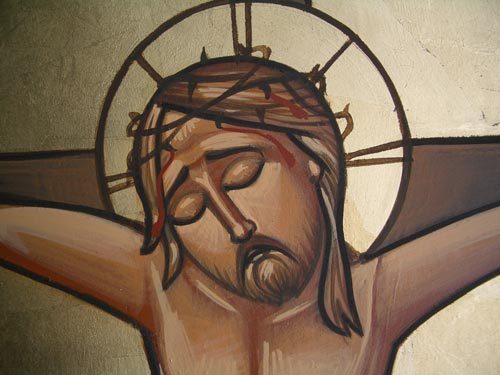 Today is Holy (or Good) Friday for Catholic and Protestant Christians. And yet it will be five more weeks until Orthodox Christians reach this point in our journey to Holy Pascha (Easter). It saddens me that the world's largest religion is divided in this most important of all religious holidays. (Read more about the Gregorian and Julian calendars and the reason for the two dates for Easter.)  But no matter which calendar you follow, please take a few minutes to consider Saint Paul's words to the church at Corinth.
"For the message of the cross is to them that are perishing foolishness; but to those who are being saved it is the power of God…. We speak the wisdom of God in a mystery, the hidden wisdom which God ordained before the ages for our glory, which none of the rulers of this age knew; for had they known, they would not have crucified the Lord of glory."—I Corinthians 1:18 and 2:7-8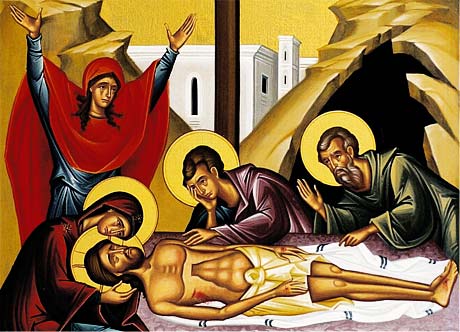 Today I join with my Catholic and Protestant friends as they commemorate Christ's crucifixion and burial. This morning I was blessed to spend a few minutes watching  Beliefnet's "Bitter Journey: The Way of the Cross." As I watched, I thought about one of the hymns we will sing on Holy Friday in the Orthodox Church, five weeks from today:
Today He who hung the earth upon the waters is hung upon the Cross. He who is King of the angels is arrayed in a crown of thorns. He who wraps the heavens in clouds is wrapped in the purple of mockery. He who in Jordan set Adam free receives blows upon His face. The Bridegroom of the Church is transfixed with nails. The Son of the Virgin is pierced with a spear. We venerate Thy Passion, O Christ. Show us also Thy glorious Resurrection.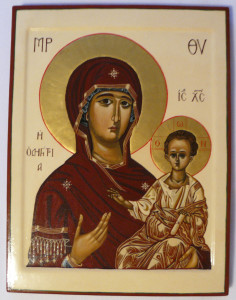 I will try to keep the Cross foremost in my mind as I join my fellow parishioners at St. John Orthodox Church in Memphis to pray the Akathist to the Mother of God tonight.  I can't imagine her suffering as she saw her Son on the Cross. Surely she knows how to comfort all who are suffering in this life. Listen to this beautiful hymn, To Thee the Champion Leader, which is Kontakion I (Hymn I) of the Akathist we will sing tonight:
To thee, the Champion Leader, we thy servants dedicate a feast of victory and of thanksgiving as ones rescued out of sufferings, O Theotokos: but as thou art one with might which is invincible, from all dangers that can be do thou deliver us, that we may cry to thee: Rejoice, O Unwedded Bride!