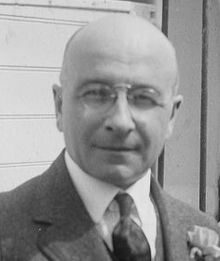 Sometimes I find encouragement off the beaten path. This morning I picked up the Summer 2014 issue of The Burning Bush, the monastic journal of the nuns at Holy Dormition (Orthodox Christian) Monastery in Rives Junction, Michigan, which I have visited numerous times in the past. In it I found and read an article originally written in 1940 by a French surgeon and Nobel Prize laureate, Dr. Alexis Carrel, (1873-1944). It's called, "The Prayer."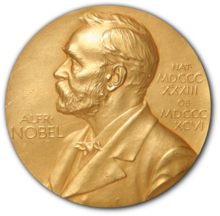 After reading the article, I Googled Carrel and was amazed to discover that he won the 1912 Nobel Prize in Medicine and Physiology "for his work on vascular suturing and the transplantation of blood-vessels and organs." Carrel designed the method for transplanting organs from one human body to another. He is the founder of modern transplantology.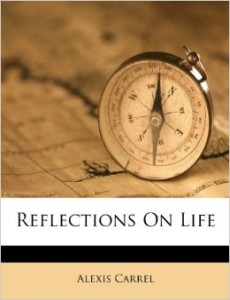 Why I am so interested in Carrel? Because he was not only a brilliant scientist and physician, but also a man of prayer. In his book Reflections on Life (New York: Hawthorn Books, 1952) he wrote:
We are loved by an immaterial and all-powerful Being. This Being is accessible to our prayers…. Prayer gives us strength to bear cares and anxieties, to hope when there is no logical motive for hope, to remain steadfast in the midst of catastrophes.

If ever there was a time when we need strength and hope in the face of catastrophes, surely it is now. Carrel talks about how many of us westerners consider reason superior to intuition:
We prefer intelligence over sentiment. Science shines while religion fades…. In all reality the spiritual is just as indispensable to the success in life as is the intellectual and the material. It is, therefore, important to revive in ourselves the mental activities that, more than the intelligence, give force to our personality. The most ignored of all is the sense of the sacred, or the religious sense, [which is] expressed mostly through prayer.
In his essay, "The Prayer," Carrel goes on to describe what prayer is, how, when and where we should pray. But he isn't writing about a system or a bunch of rules. He's writing about a relationship with a living God who loves mankind. And about how the practice of prayer acts upon the character of the person. It changes us.
Real prayer represents a mystical state where consciousness is absorbed in God…. Prayer finds its highest expression in a soaring of love that transcends the obscure night of intelligence.
As a physician, Carrel called on his peers in the healing profession to "pay attention to the situations that are at their disposal." To notice what happens when their patients—or their patients' loved ones—pray. To examine the effects of prayer:
Among those effects, the medical professional has the chance to observe its, so called, psycho-somatic and curative effects.

I'm so glad to have learned about Dr. Alexis Carrel and his devotion to science and to prayer as a way of life.